Sommaire :
La version originale : From Lukov With Love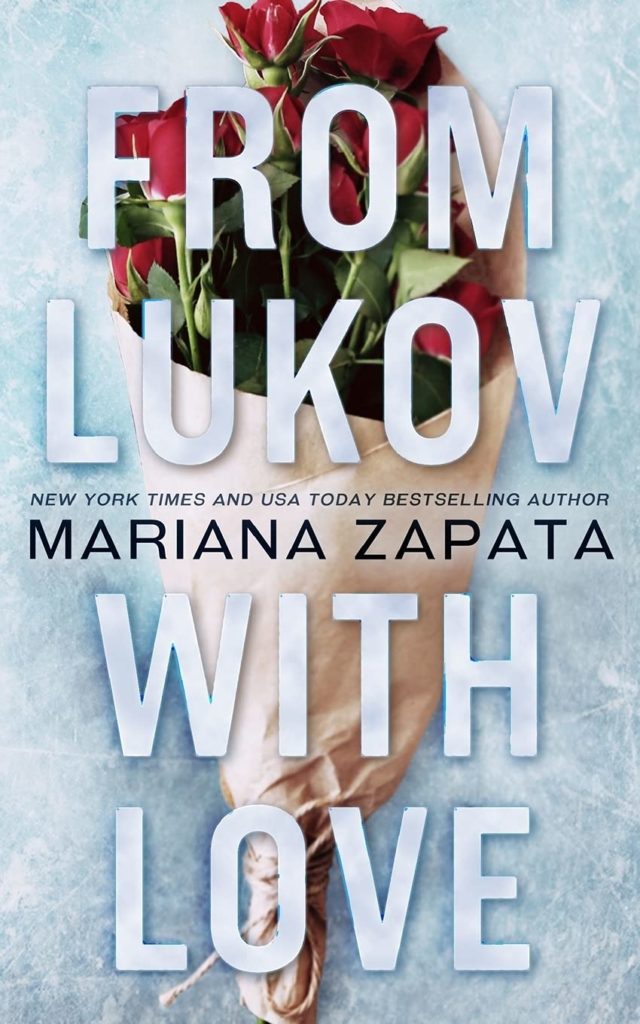 If someone were to ask Jasmine Santos to describe the last few years of her life with a single word, it would definitely be a four-letter one.
After seventeen years—and countless broken bones and broken promises—she knows her window to compete in figure skating is coming to a close.
But when the offer of a lifetime comes in from an arrogant idiot she's spent the last decade dreaming about pushing in the way of a moving bus, Jasmine might have to reconsider everything.
Including Ivan Lukov.
La version française
Ce roman n'a pas encore été traduit en français.
Mon avis
★★★★ 4,5/5
From Lukov with Love est une romance de type ennemis à amants dans l'univers du sport de haut niveau, le patinage artistique très précisément. On a donc deux personnages, Jasmine et Ivan, qui se connaissent depuis des années (Ivan étant le frère de la meilleure amie de Jasmine) et qui doivent travailler ensemble, en équipe.
Jasmine est la petite soeur de Ruby, personnage principal du roman Dear Aaron. On peut d'ailleurs croiser Ruby et Aaron dans ce roman donc je vous invite à lire Dear Aaron avant de lire From Lukov With Love pour éviter tout spoil.
Le petit aperçu qu'on avait pu avoir de Jasmine dans Dear Aaron laissait entrevoir un personnage entier, obstiné, avec beaucoup, beaucoup de caractère. Et c'est tout à fait son tempérament dans From Lukov With Love. Elle pourrait être antipathique, mais on parle d'un roman de Mariana Zapata et donc, on retrouve un personnage attachant, assez complexe, déterminé. J'adore le fait que Mariana Zapata n'a pas peur de créer des personnages compliqués.
J'ai beaucoup aimé sa relation avec Ivan, on sent qu'ils ont tous les deux ce côté solitaire mais ils s'enferment dans leur bulle autour de leur passion commune et s'apprivoisent petit à petit.
Comme tous les romans de Mariana Zapata, on est ici sur une romance Slow Burn, leur relation se construit donc très lentement mais cela ne fait que la rendre plus crédible ! En particulier compte tenu du tempérament de ces deux personnages principaux.
Si ce n'est pas mon roman préféré de Mariana Zapata, c'est incontestablement une romance réussie, qu'on a plaisir à relire. Je ne peux que vous le recommander ! Comme à peu près tout ce que peut écrire Mariana Zapata 🙂
En cadeau, l'un des plus beaux fan arts que j'ai pu voir pour From Lukov With Love :