Sommaire :
La version originale : How to be a Normal Person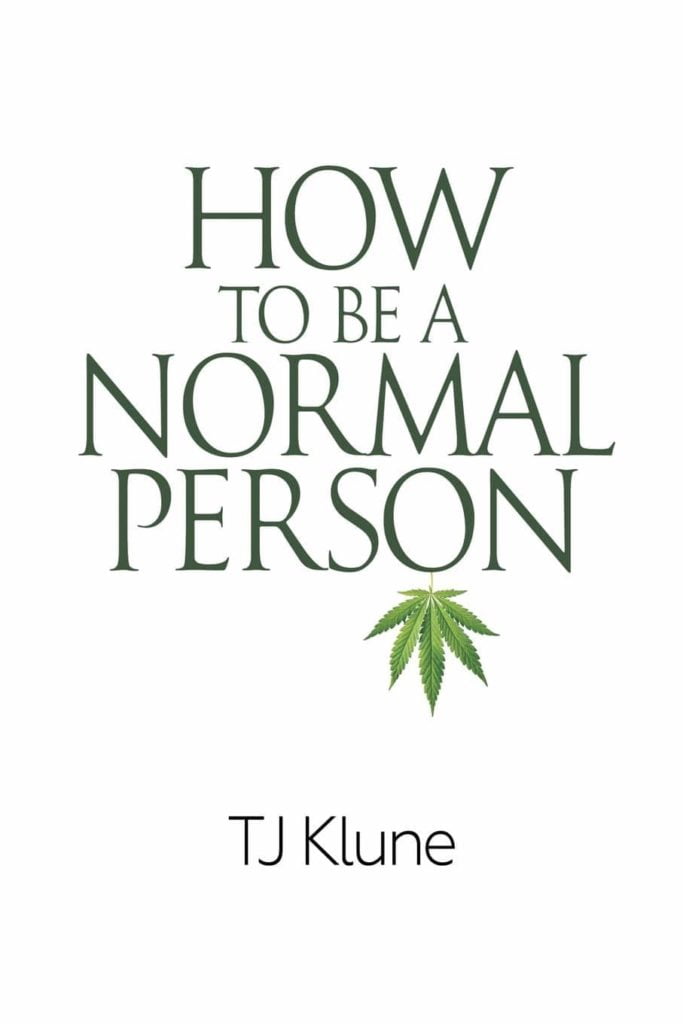 Gustavo Tiberius is not normal. He knows this. Everyone in his small town of Abby, Oregon, knows this. He reads encyclopedias every night before bed. He has a pet ferret called Harry S. Truman. He owns a video rental store that no one goes to. His closest friends are a lady named Lottie with drag queen hair and a trio of elderly Vespa riders known as the We Three Queens.
Gus is not normal. And he's fine with that. All he wants is to be left alone.
Until Casey, an asexual stoner hipster and the newest employee at Lottie's Lattes, enters his life. For some reason, Casey thinks Gus is the greatest thing ever. And maybe Gus is starting to think the same thing about Casey, even if Casey is obsessive about Instagramming his food.
But Gus isn't normal and Casey deserves someone who can be. Suddenly wanting to be that someone, Gus steps out of his comfort zone and plans to become the most normal person ever.
After all, what could possibly go wrong?
La version française : Comment se comporter comme une personne normale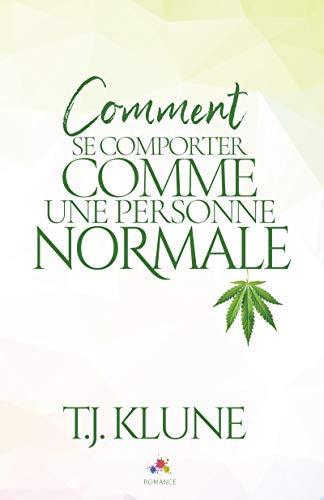 Gustavo Tiberius n'est pas normal. Il en est conscient, tout comme le reste des habitants d'Abby, petite ville de l'Oregon. Il lit des encyclopédies chaque soir avant de dormir, a un furet de compagnie qu'il a baptisé Harry S. Truman, possède un vidéoclub où personne ne met les pieds, et ses plus proches amis sont Lottie, une dame dont les cheveux ressemblent à ceux d'une drag-queen, et un trio de vieilles motardes chevauchant des Vespa répondant au nom des "Nous, les trois Reines".
Gus n'est pas normal. Et ça lui va très bien. Tout ce qu'il demande, c'est qu'on le laisse tranquille.
Jusqu'au jour où entre dans sa vie Casey, un hipster asexuel défoncé et accessoirement le nouvel employé de chez Lottie's Lattes. Pour une raison qu'il ne comprend pas, ce dernier pense que Gus est l'être le plus fabuleux sur Terre. Et il se pourrait bien que Gus commence à penser la même chose de Casey, même si celui-ci passe sa vie à poster des photos de sa nourriture sur Instagram.
Mais Gus n'est pas normal et Casey mérite quelqu'un qui l'est. Voulant soudain être ce quelqu'un, Gus sort de sa zone de confort et formule un plan pour devenir la personne la plus normale au monde.
Après tout, qu'est-ce qui pourrait bien clocher ?
Mon avis
★★★★ 4,5/5
S'il y a une chose que j'adore avec TJ Klune, c'est que c'est un auteur en qui on peut avoir une totale confiance pour nous faire voyager à travers des histoires plus différentes les unes que les autres.
Ici, TJ Klune fait le pari de nous partager une romance vue par les yeux de Gus, un personnage grincheux, anxieux, à la limite du syndrome autistique, qui rencontre son opposé en tout point. Sur le papier, il y a un risque que Gus ne soit pas un personnage attachant et bien, c'est tout le contraire !
Gus est un personnage meurtri par le décès de son père, la seule personne qui semblait le comprendre. Il est ancré dans sa routine. L'arrivée de Casey va le déstabiliser et le forcer à sortir petit à petit de sa bulle au contact de Casey.
C'est une histoire grumpy / sunshine mais sous un angle que j'ai trouvé très original, car on a ici deux personnages qui ne sont ni lisses, ni parfaits, mais tellement eux-mêmes et adorables. Et comme c'est signé TJ Klune, c'est un concentré de toutes les bonnes émotions. C'est drôle, c'est touchant, on a envie de prendre Gus dans ses bras (bien qu'il ne nous laisserait pas faire).
Et en plus, Gus possède un furet domestiqué. Si avec ça, vous n'êtes pas convaincu de donner une chance à ce roman…