Sommaire :
Aujourd'hui, je vous propose une liste de tous les romans qui ont des notes très positives sur Goodreads (moyenne supérieure à 4/5) mais que je n'ai pas forcément apprécié. Je ne les ai pas tous détestés mais disons que je m'attendais à des coups de coeur et j'ai donc été assez déçue.
Le but de cette liste n'est pas de bâcher ces livres mais plutôt de vous permettre de les découvrir par vous-même pour vous faire votre propre idée. Pour tous les titres ci-dessous, je suis l'exception 🙂
Les romans Fantasy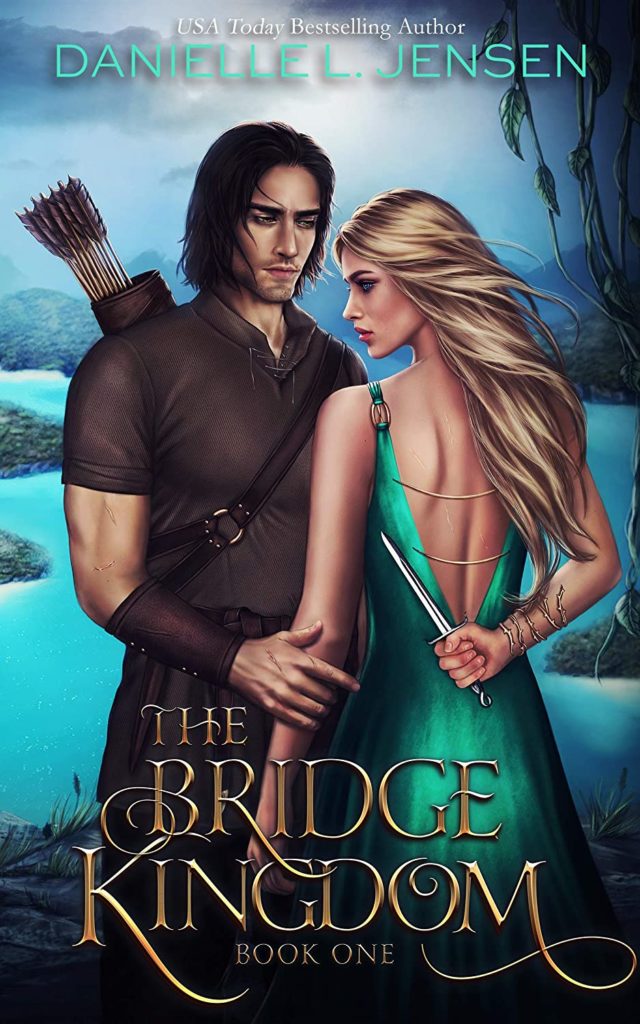 Bridge Kingdom
Ma note :
★ 1/5 – DNF
Moyenne des notes Goodreads à l'heure où j'écris cet article :
4,09/5 pour 65 683 notes
Langue(s) disponible(s) : 🇬🇧
Résumé :
A warrior princess trained in isolation, Lara is driven by two certainties. The first is that King Aren of the Bridge Kingdom is her enemy. And the second is that she'll be the one to bring him to his knees.
The only route through a storm-ravaged world, the Bridge Kingdom enriches itself and deprives its rivals, including Lara's homeland. So when she's sent as a bride under the guise of peace, Lara is prepared to do whatever it takes to fracture its impenetrable defenses. And the defenses of its king.
Yet as she infiltrates her new home and gains a deeper understanding of the war to possess the bridge, Lara begins to question whether she's the hero or the villain. And as her feelings for Aren transform from frosty hostility to fierce passion, Lara must choose which kingdom she'll save… and which kingdom she'll destroy.
Pourquoi je n'ai pas aimé ?
La promesse du livre était vraiment intéressante, c'était complètement le genre de livres que j'adore mais l'auteur a fait deux trois erreurs dans son scénario qui l'ont complètement décrédibilisé à mes yeux. Bref, un roman qui m'a beaucoup frustrée (mais la couverture est magnifique).
Les romances contemporaines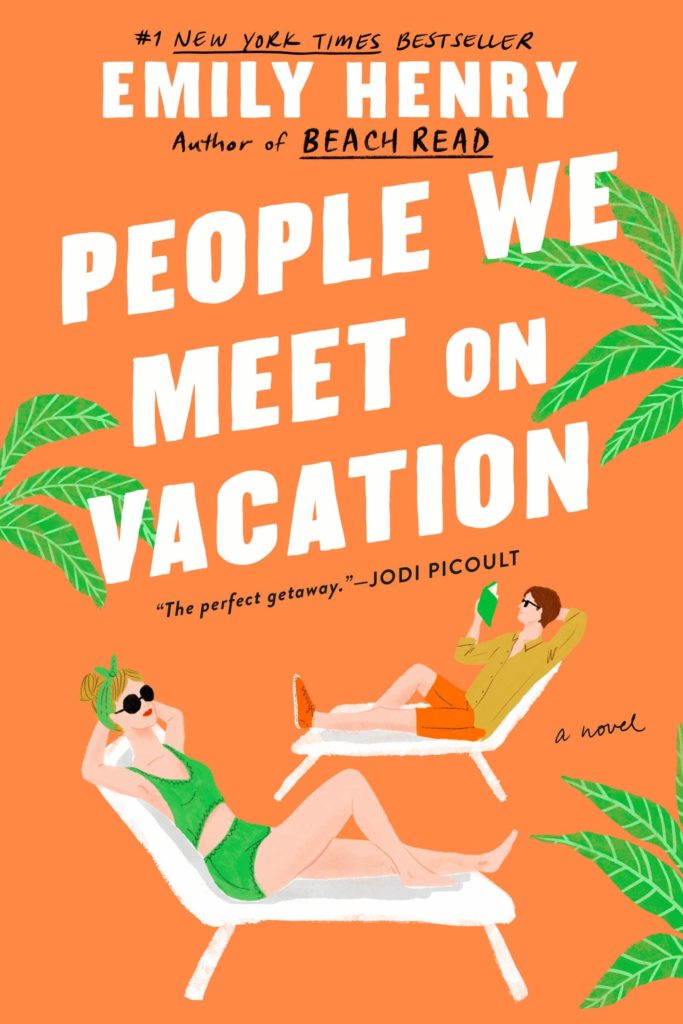 People We Meet on Vacation
Ma note :
★★ 2,5/5 – DNF
Moyenne des notes Goodreads à l'heure où j'écris cet article :
4/5 pour 536 891 notes
Langue(s) disponible(s) : 🇬🇧
Résumé :
Two best friends. Ten summer trips. One last chance to fall in love.
Poppy and Alex. Alex and Poppy. They have nothing in common. She's a wild child; he wears khakis. She has insatiable wanderlust; he prefers to stay home with a book. And somehow, ever since a fateful car share home from college many years ago, they are the very best of friends. For most of the year they live far apart—she's in New York City, and he's in their small hometown—but every summer, for a decade, they have taken one glorious week of vacation together.
Until two years ago, when they ruined everything. They haven't spoken since.
Poppy has everything she should want, but she's stuck in a rut. When someone asks when she was last truly happy, she knows, without a doubt, it was on that ill-fated, final trip with Alex. And so, she decides to convince her best friend to take one more vacation together—lay everything on the table, make it all right. Miraculously, he agrees.
Now she has a week to fix everything. If only she can get around the one big truth that has always stood quietly in the middle of their seemingly perfect relationship. What could possibly go wrong?
Pourquoi je n'ai pas aimé ?
Pour faire simple : la construction du livre. Une intrigue qui a l'air de se tenir sur un simple problème de communication, beaucoup (trop) de flashbacks qui font qu'à 60 % du roman on en est toujours au même point. Je ne savais même plus ce que j'attendais à poursuivre ce roman et le peu de curiosité que j'avais pour les personnages était depuis longtemps étouffé.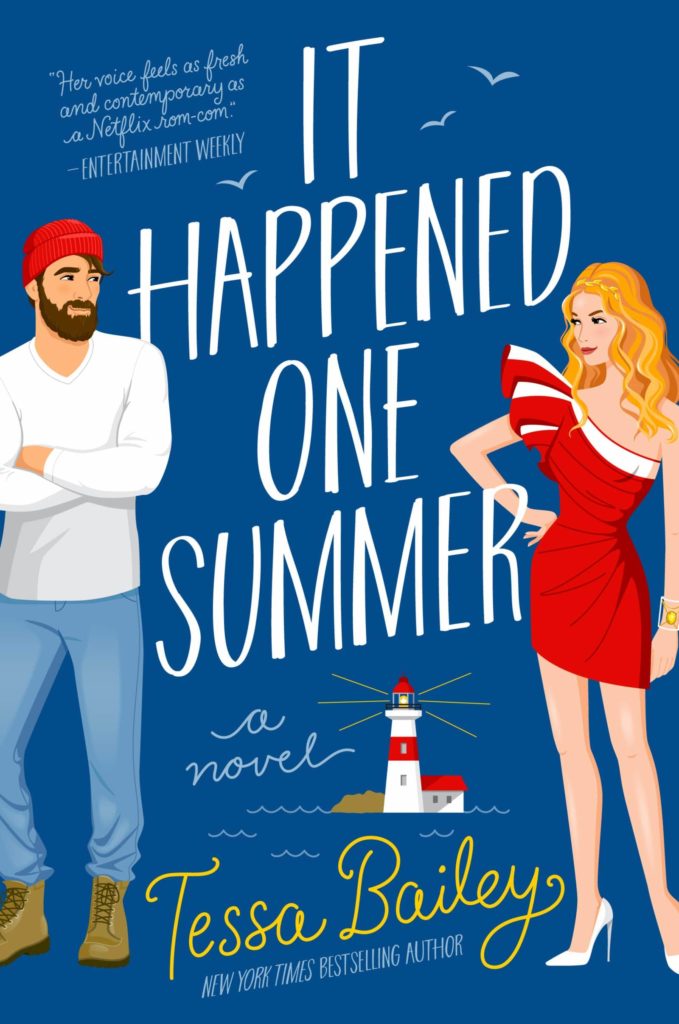 It Happened One Summer
Ma note :
★★★ 3,5/5
Moyenne des notes Goodreads à l'heure où j'écris cet article :
4,09/5 pour 183 430 notes
Langue(s) disponible(s) : 🇬🇧
Résumé :
Piper Bellinger is fashionable, influential, and her reputation as a wild child means the paparazzi are constantly on her heels. When too much champagne and an out-of-control rooftop party lands Piper in the slammer, her stepfather decides enough is enough. So he cuts her off, and sends Piper and her sister to learn some responsibility running their late father's dive bar… in Washington.
Piper hasn't even been in Westport for five minutes when she meets big, bearded sea captain Brendan, who thinks she won't last a week outside of Beverly Hills. So what if Piper can't do math, and the idea of sleeping in a shabby apartment with bunk beds gives her hives. How bad could it really be? She's determined to show her stepfather—and the hot, grumpy local—that she's more than a pretty face.
Except it's a small town and everywhere she turns, she bumps into Brendan. The fun-loving socialite and the gruff fisherman are polar opposites, but there's an undeniable attraction simmering between them. Piper doesn't want any distractions, especially feelings for a man who sails off into the sunset for weeks at a time. Yet as she reconnects with her past and begins to feel at home in Westport, Piper starts to wonder if the cold, glamorous life she knew is what she truly wants. LA is calling her name, but Brendan—and this town full of memories—may have already caught her heart.
Pourquoi je n'ai pas aimé ?
Ce n'est pas que je n'ai pas aimé ce roman, j'ai passé un moment agréable et je l'ai lu rapidement. Cependant, je l'ai juste trouvé très classique, un peu réchauffé, au point de l'avoir oublié assez vite. J'ai du mal à comprendre la hype autour de ce livre qui est pour moi une sorte de version un peu plus moderne de Lucky Harbor.
Peut-être qu'il s'adresse plus à une cible qui découvre les romances ?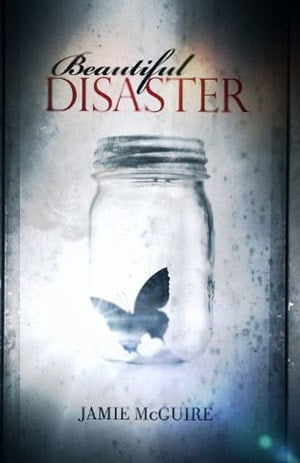 Beautiful Disaster
Ma note :
★★★ 3/5
Moyenne des notes Goodreads à l'heure où j'écris cet article :
4,05/5 pour 620 983 notes
Langue(s) disponible(s) : 🇬🇧 🇫🇷
Titre français : Beautiful Disaster
Résumé :
Dans les sous-sols du campus d'Eastern University, Travis Maddox se livre à des combats clandestins. Ce dieu du ring à l'esprit rebelle collectionne les succès féminins. En clair, c'est exactement le genre de mec qu'Abby doit éviter si elle veut reprendre sa vie en main. Mais Travis insiste pour la revoir et lui propose un pari risqué.
Si Abby gagne, il arrête le sexe pendant un mois ; si elle perd, elle s'installe chez lui pour la même durée. Mais quand l'amour est en jeu, peut-on vraiment respecter les règles ?
Pourquoi je n'ai pas aimé ?
Je vais être honnête. J'ai lu ce roman il y a longtemps, je ne l'ai plus trop en tête. Je me souviens surtout m'être sentie mal à l'aise face au comportement de Travis. Je n'ai pas détesté ce livre, il se lit facilement mais j'avais vraiment un problème avec le personnage de Travis. Pour faire simple, un homme toxique, violent et abusif ne peut pas être considéré comme sexy ou attractif dans mon monde.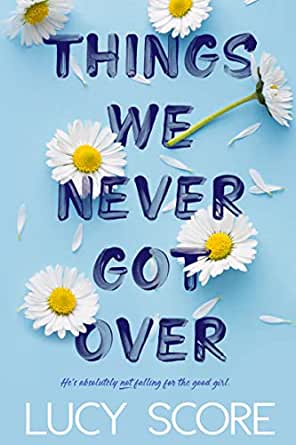 Things We Never Got Over
Ma note :
★★ 2/5
Moyenne des notes Goodreads à l'heure où j'écris cet article :
4,32/5 pour 8 688 notes
Langue(s) disponible(s) : 🇬🇧
Résumé :
Bearded, bad-boy barber Knox prefers to live his life the way he takes his coffee: Alone. Unless you count his basset hound, Waylon.
Knox doesn't tolerate drama, even when it comes in the form of a stranded runaway bride.
Naomi wasn't just running away from her wedding. She was riding to the rescue of her estranged twin to Knockemout, Virginia, a rough-around-the-edges town where disputes are settled the old-fashioned way…with fists and beer. Usually in that order.
Too bad for Naomi her evil twin hasn't changed at all. After helping herself to Naomi's car and cash, Tina leaves her with something unexpected. The niece Naomi didn't know she had. Now she's stuck in town with no car, no job, no plan, and no home with an 11-year-old going on thirty to take care of.
There's a reason Knox doesn't do complications or high-maintenance women, especially not the romantic ones. But since Naomi's life imploded right in front of him, the least he can do is help her out of her jam. And just as soon as she stops getting into new trouble he can leave her alone and get back to his peaceful, solitary life.
At least, that's the plan until the trouble turns to real danger.
Pourquoi je n'ai pas aimé ?
L'histoire partait plutôt bien et le personnage masculin, Knox, a ruiné ce livre pour moi. Grincheux (ça à la limite je peux passer outre), dirigiste, immature, parfois impoli, je l'ai trouvé détestable au point de ne pas vouloir que l'héroïne et lui finissent ensemble. Elle méritait bien mieux à mes yeux.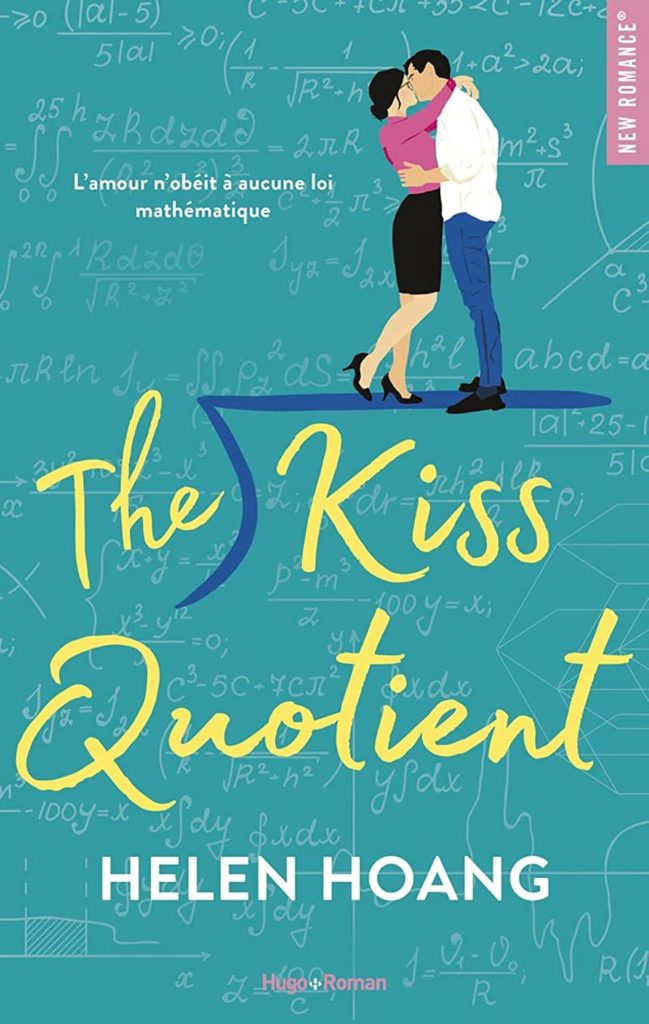 The Kiss Quotient
Ma note :
★★ 2,5/5 – DNF
Moyenne des notes Goodreads à l'heure où j'écris cet article :
3,93/5 pour 342 157 notes
Langue(s) disponible(s) : 🇬🇧 🇫🇷
Titre français : The Kiss Quotient (sortie le 15 février 2023)
Résumé :
Stella Lane est une jeune femme brillante pour qui les chiffres n'ont aucun secret. Si sa vie professionnelle est parfaitement épanouie et qu'elle adore travailler avec des algorithmes pour prévoir la consommation de la population, sa vie personnelle est plutôt un échec, à ses yeux et à ceux de sa mère. Elle est affectée du syndrome d'Asperger, une forme d'autisme, qui la tient éloignée des autres. Comment se faire des amis lorsqu'on cumule une grande timidité et une franchise un peu brutale ? Que l'on craint le contact des autres ? Quant à sa vie amoureuse… Elle est inexistante…
Stella comprend mal l'intérêt d'avoir un homme dans sa vie mais, curieuse et poussée par sa mère qui se désespère de la voir célibataire et sans enfant, elle décide de résoudre ce problème comme une équation mathématique : avec méthode et détermination. C'est pour cela qu'elle va avoir recours aux services d'un escort boy.
Pourquoi je n'ai pas aimé ?
J'ai surtout été déçue. Le résumé laissait présager tout plein de jolies choses et tout ce que je trouvais intéressant a été vite laissé de côté pour tomber dans une succession de scènes de sexe et de « je veux plus mais je n'ose pas lui dire ». J'avais peut-être des attentes trop élevées vis-à-vis de ce roman.
Les romans Young Adult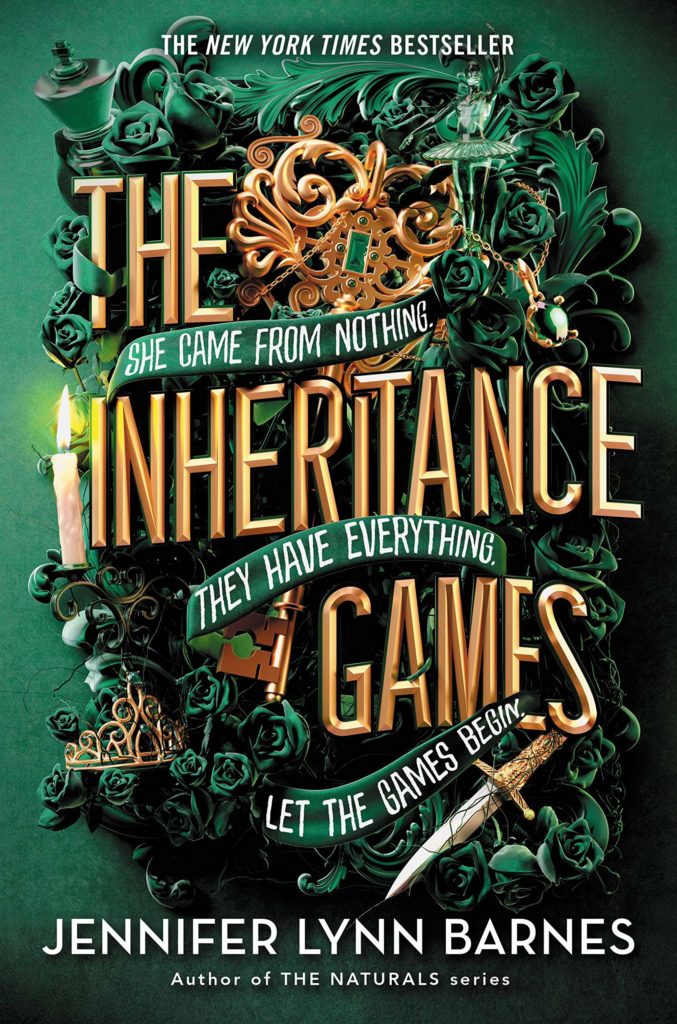 The Inheritance Games
Ma note :
★★★ 3,5/5
Moyenne des notes Goodreads à l'heure où j'écris cet article :
4,24/5 pour 206 829 notes
Langue(s) disponible(s) : 🇬🇧 🇫🇷
Titre français : The Inheritance Games
Résumé :
Avery Grambs, lycéenne sans histoire et sans le sou, rêve d'une bourse d'études pour entrer à l'université. Son destin bascule soudain quand Tobias Hawthorne, un célèbre milliardaire, lui lègue sa fortune. Cet argent tombe à pic, mais il y a un problème : Avery n'a jamais entendu parler de cet homme !
Pour toucher sa part d'héritage, elle doit néanmoins emménager dans la mystérieuse demeure des Hawthorne. Elle y côtoie les quatre petits-fils du défunt, tous aussi insondables que séduisants… et surtout bien décidés à l'empêcher de subtiliser leur dû !
Happée par un tourbillon de manigances, d'énigmes et de trahisons, Avery va devoir se prêter à un inquiétant jeu de dupes qui pourrait bouleverser sa vie à jamais…
Pourquoi je n'ai pas aimé ?
J'ai surtout été déçue par ce roman. On le voit partout, la couverture est superbe, le résumé hyper alléchant et tout tombait à plat au fur et à mesure que j'avançais dans l'histoire. Intrigues prévisibles, pseudo triangle amoureux, longueurs… C'est une sorte de mix de tout ce que je redoute dans le Young Adult.
Les M/M Romances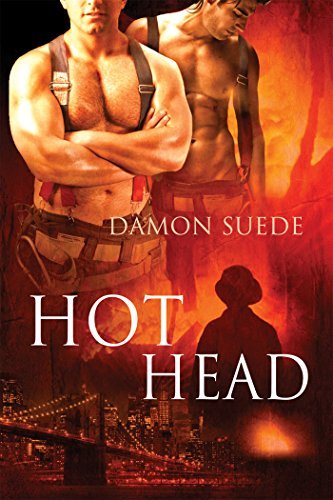 Hot Head
Ma note :
★★★ 3/5
Moyenne des notes Goodreads à l'heure où j'écris cet article :
3,98/5 pour 17 449 notes
Langue(s) disponible(s) : 🇬🇧 🇫🇷
Titre français : Tête Brûlée
Résumé :
Il n'y a pas de fumée sans feu…
Depuis le 11 septembre, Griff Muir, pompier à Brooklyn lutte contre ses sentiments impossibles envers son ami et co-équipier de l'unité 181, Dante Anastagio. Malheureusement, Dante est un parfait homme à femmes et le Corps des Pompiers de New York ne voit pas exactement l'homosexualité d'un bon œil. Pendant dix ans, Griff a caché son cœur dans un semblant de vie faite d'exploits publics et d'angoisses privées.
La prudence de Griff et l'effronterie de Dante font d'eux une équipe imbattable. Pour protéger son ami, Griff serait prêt à tout… jusqu'à ce qu'un Dante criblé de dettes lui propose le pire plan qui soit : tetebrulee.com, un site porno gay où des beaux gosses en uniforme se déshabillent et se donnent en spectacle. Et Dante veut qu'ils apparaissent là… ensemble. Griff devra protéger son cœur et vivre ses fantasmes les plus sombres devant la caméra. Peut-il sauver l'homme qu'il aime sans ruiner leurs carrières, leurs familles ou leur amitié ?
Pourquoi je n'ai pas aimé ?
Ce n'est pas que je n'ai pas aimé ce roman, mais je crois qu'aussitôt après l'avoir lu, je l'avais presque oublié. J'en ai quelques souvenirs mais je n'ai pas trouvé ce roman particulièrement passionnant et je m'étonne toujours de le voir apparaître dans les Top de meilleures romances.
---
Et voilà pour la liste des romances qui ont été décevantes pour moi. Bien sûr, ce n'est que mon avis et je suis l'exception pour tous les romans cités ici. N'hésitez donc pas à les découvrir pour vous faire votre propre avis ! 📚