Sommaire :
La version originale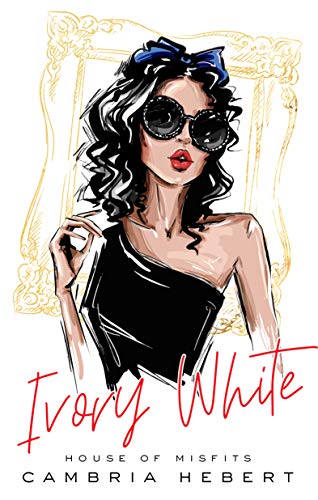 Once upon a time…
There is a girl with skin as fair as ivory and hair as black as night.
She was the apple of her father's eye, but now that he has died, someone wants to dip that apple into poison.
Advised to flee, Ivory escapes her elite world in New York City and stumbles into a place she didn't know existed.
A modern-day princess, afraid and lost on the dark streets, running for her life.
Ivory White has no one to call, nowhere to turn.
All she has is a random number scrawled on a torn napkin.
She calls. He answers.
Ivory is thrust into a house filled with misfits—
a band of completely untrustworthy men.
But can this group of men keep her safe?
La version française
Ce roman n'est pas encore traduit en français.
Mon avis
★★★★ 4/5
J'ai commencé cette série par le tome 2 car celui qui fait le plus parler (j'ai un souci avec ça, je commence toujours les séries dans n'importe quel ordre) et très honnêtement, je vous déconseille de faire de même car vous allez vous spoiler un des éléments clés du premier tome.
Ce premier tome est centré sur une réinterprétation de Blanche Neige. Ivory, jeune fille des beaux quartiers fuit une tentative de meurtre et se retrouve dans les quartiers à risque de New-York. Elle rencontre les Misfits, qui vont lui venir en aide avec plus ou moins de bonne volonté (ils sont un peu plus sexy que les nains du conte).
On suit donc sa fuite, son adaptation à un univers qu'elle ne soupçonnait même pas. J'ai trouvé que son acclimatation était plutôt bien traitée, en revanche, la raison de sa fuite ne me paraissait pas très crédible. Quelqu'un qui a autant de ressources financières aurait eu les moyens de se protéger seul.
La relation entre Ivory et Neo se construit petit à petit, c'est même parfois un peu trop lent à mes yeux, j'ai un peu décroché à certains moments (mais ça peut être lié à la fatigue). J'ai beaucoup aimé la dynamique entre les différents personnages, même si j'aimerais bien voir un peu plus de Beau qui est assez effacé.
Je pense continuer sur le 3° tome, je trouve ça vraiment bien que la série mixe des couples hétéro et des couples gay. Les personnages sont attachants et j'aime beaucoup ce côté "famille de coeur".