Sommaire :
La série "Letters to the Lost"
Ce roman est le deuxième tome de la série "Letters to the Lost".
Il se passe dans le même univers et est centré sur Rev, le meilleur ami de Declan, le héros du premier tome.
Ce roman peut être lu seul.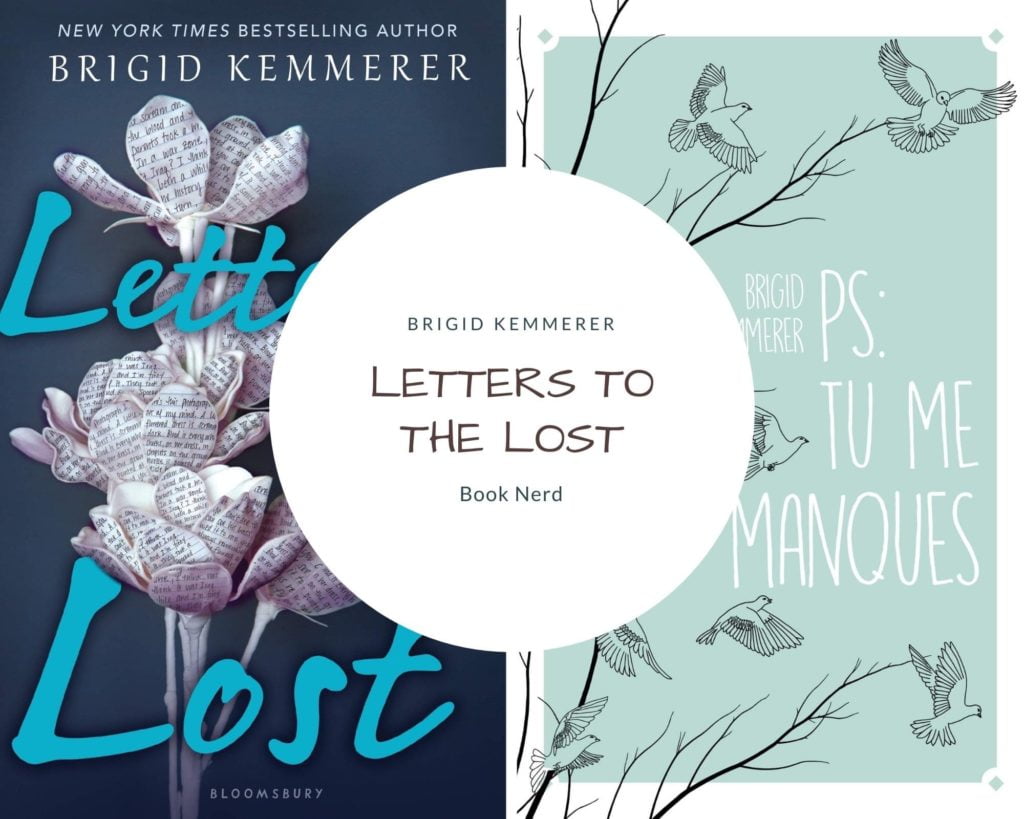 La version originale : More than we can Tell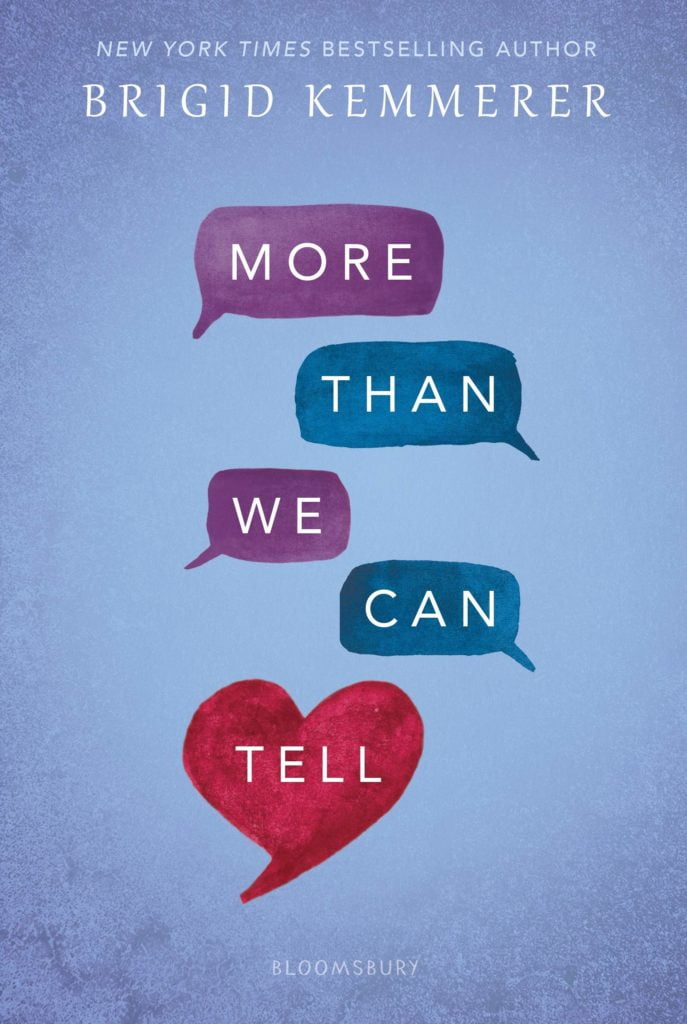 Rev Fletcher is battling the demons of his past. But with loving adoptive parents by his side, he's managed to keep them at bay…until he gets a letter from his abusive father and the trauma of his childhood comes hurtling back.
Emma Blue spends her time perfecting the computer game she built from scratch, rather than facing her parents' crumbling marriage. She can solve any problem with the right code, but when an online troll's harassment escalates, she's truly afraid.
When Rev and Emma meet, they both long to lift the burden of their secrets and bond instantly over their shared turmoil. But when their situations turn dangerous, their trust in each other will be tested in ways they never expected.
La version française : PS. Je ne t'ai jamais dit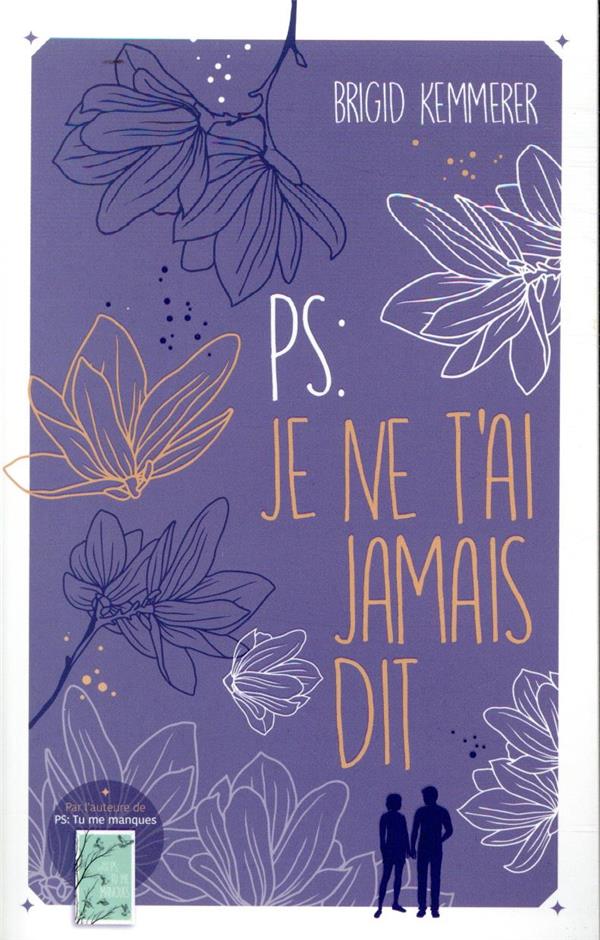 Deux lycéens qui auraient pu ne jamais se croiser.
Qui ne savaient pas ce qu'est être aimé. Et qui pourtant se sont trouvés.
Rev gardera toujours dans sa chair les cicatrices
des sept années qu'il a subies sous les coups de son père.
Quant à Emma, c'est dans son cœur qu'elle porte les siennes : elle n'existe pas aux yeux de son père, et sa mère veut tout contrôler.

Rev et Emma ne se sont jamais vus que de loin.
Pourtant, le hasard les réunit, un soir.
Petit à petit, les deux ados blessés s'apprivoisent,
et, chaque jour, partagent leurs doutes et leurs peines.

Malheureusement, ce moment de grâce ne pouvait pas durer.
(J'ai volontairement tronqué le résumé qui dévoilait la totalité de l'histoire)
Mon avis
★★★ 3,5/5
Je suis assez confuse après avoir lu ce tome 2. J'ai adoré Rev mais je n'ai vraiment pas accroché avec Emma. J'aurais presque préféré que ce roman ne soit concentré que sur Rev et sur Matthew.
J'ai trouvé qu'Emma était immature, méchante, injuste par moment et au global, assez égoïste. Je n'ai pas trop compris leur histoire d'amour. Je ne leur trouvais aucune connexion si ce n'est celle d'être au même endroit au même moment. Elle a quelques bons moments mais j'avais vraiment l'impression d'être face à une ado rebelle et insupportable.
Certes, elle a des circonstances atténuantes mais elle a été méchante injustement au moins une fois avec TOUS les gens de son entourage, on peut lui pardonner une fois mais ça devient fatigant à la longue. A côté de ça, le personnage de Rev fait très adulte et on se demande ce qu'il peut lui trouver. Il y a un trop grand écart de maturité.
En revanche, j'ai adoré le personnage de Matthew, son histoire, sa relation avec Rev. J'ai envie d'en savoir plus sur lui. Une partie de moi se demande même si ce roman n'aurait pas gagné à être une M/M Romance (d'ici quelques années car Matt est trop jeune)… Je suis partagée car j'ai aussi beaucoup aimé ce début de relation fraternelle qu'ils entretiennent. J'avais envie de sauter les chapitres du point de vue d'Emma pour retrouver Rev.
Encore une fois, chapeau bas aux personnages secondaires. Les parents de Rev sont tellement adorables. Declan aussi, c'est un plaisir de le retrouver. J'aime l'amitié qui existe entre Rev et lui ! C'est solide, sain et touchant.
Vous l'aurez compris, ma note sur ce roman tient plus au fait que j'ai moins aimé le personnage d'Emma. Je pense vraiment que son personnage n'était pas nécessaire dans ce tome. En revanche, j'aime toujours autant Rev si ce n'est plus ! Et si demain l'auteur décide d'écrire un troisième tome sur Matthew je serais au rendez-vous sans aucune hésitation 🙂