Sommaire :
La série "Mixed Messages" / "Messages contradictoires"
La trilogie "Messages contradictoires" compte 3 tomes, "Risk Taker" est le troisième et dernier tome de la série. S'il peut être lu seul, vous allez croiser les personnages des deux tomes précédents, il est donc préférable de commencer la série par le premier tome !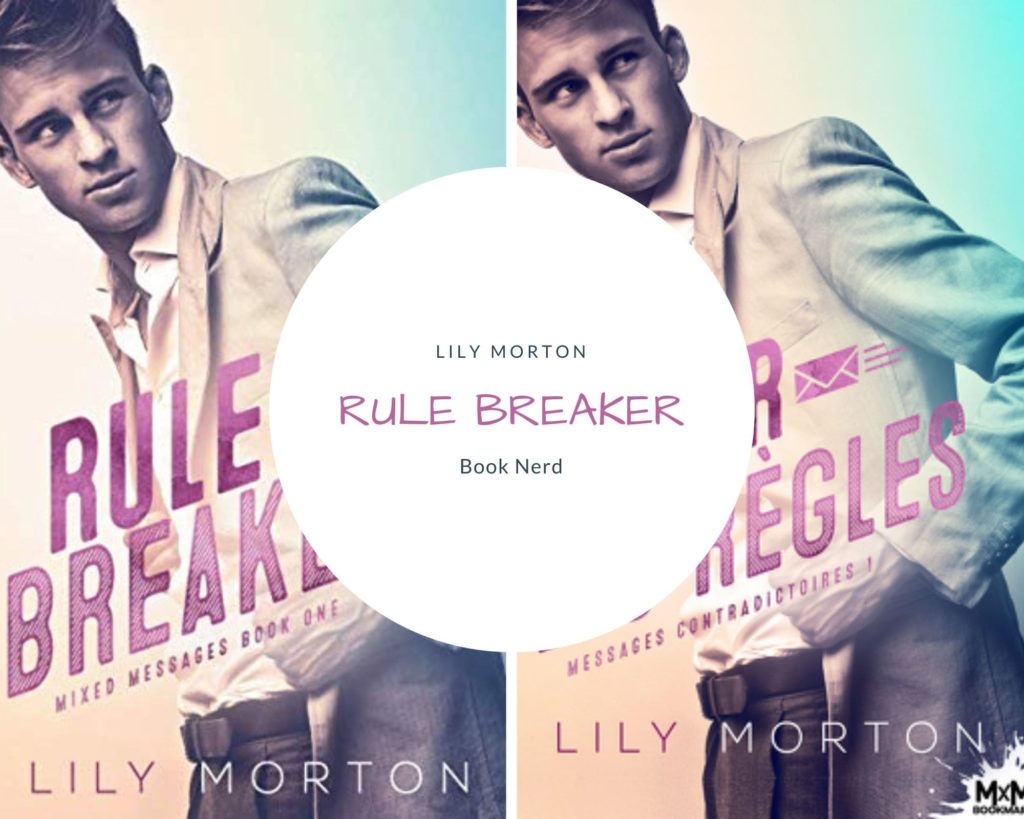 Découvrir Rule Breaker / Briser les règles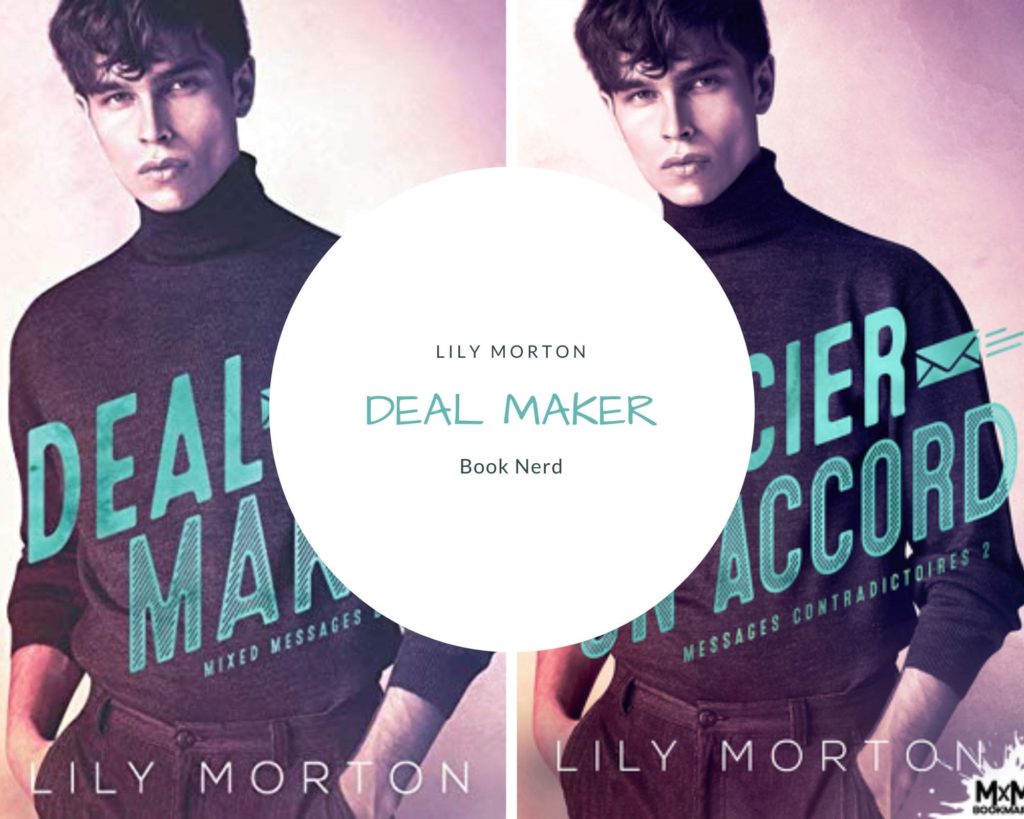 Découvrir Deal Maker / Négocier un accord
---
La version originale – Risk Taker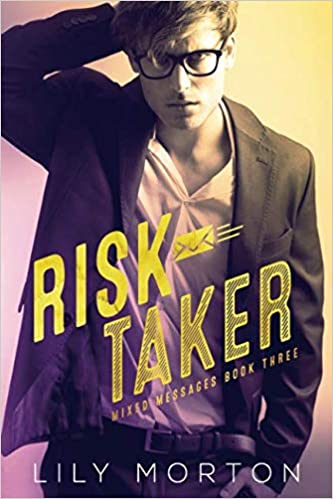 Being in love with your best friend is hard.
Henry's the odd man out. All his friends are settling down, and his reputation as the Hook-Up King of London seems more like a curse than a blessing these days. Especially when it keeps photojournalist Ivo, his best friend and the brilliant man he's loved since they were fifteen, at arm's length. But that's where Ivo wants him, right? Putting aside his feelings, Henry decides to give up casual sex and look for the real deal. After all, he has no chance with Ivo – or does he?
Henry is everything to Ivo. Best friend, soul mate, the one person who has never let him down. The one person he is loyal to above everything and everyone. But Henry's in a box marked best friend and that's where Ivo's kept him for nearly twenty years, despite steadily falling in love with the gentle man. And besides, why would Henry want to date Ivo? Burned out and injured, he's the walking embodiment of damaged.
Distance has helped Henry and Ivo keep a lid on their attraction, but when they find themselves in the same city for a change—Ivo hurt and needing assistance, and Henry more than willing to provide it—the two best friends grow closer than ever, forcing a realization, and a decision. Risk their friendship for their hearts? Or can they have both?
La version française – Messages contradictoires tome 3 : Prendre des risques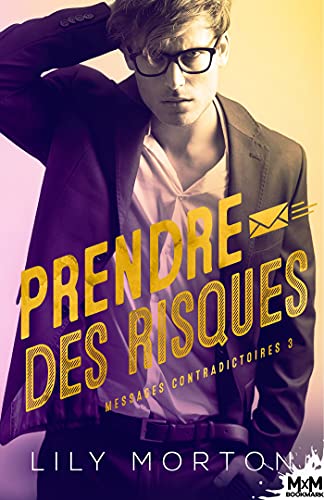 Pas toujours facile d'être amoureux de son meilleur ami !
La réputation de tombeur d'Henry lui colle à la peau. Soucieux de construire quelque chose de durable, il est bien décidé à arrêter les relations sans lendemain. Malheureusement, il sait que ses sentiments envers son ami d'enfance ne seront jamais partagés. Ivo a été très clair sur le sujet, Henry ne sera jamais rien de plus que son meilleur ami.
Si la distance a permis à leur amitié de survivre, quand les deux amis se retrouvent dans la même ville, Henry et Ivo retrouvent rapidement leurs vieilles habitudes. Une relation intense et passionnelle qui pourrait bien basculer vers plus que de l'amitié.
"L'amour est le plus grand des risques, mais aussi la plus belle des récompenses."
Mon avis
★★★★ 4/5
Depuis le début de la série "Mixed Messages", j'ai une petite fascination pour le personnage de Henry et j'avais hâte de découvrir son histoire. Au final, des trois romans de la série, j'ai trouvé que ce n'était pas le plus réussi même si j'ai vraiment passé un bon moment.
Pris séparément, les deux personnages sont très bien construits et attachants. Ensemble, ils sont hilarants et fusionnels. Alors qu'est-ce qui m'a gêné ? Je pense que cela vient de l'histoire en elle-même. Ils se connaissent depuis qu'ils ont 15 ans, sont attirés l'un par l'autre depuis presque autant de temps et pourtant il ne s'est (pratiquement) rien passé ? J'ai trouvé ça difficile à croire et je n'ai pas compris l'histoire entourant leur premier baiser, c'est comme si Ivo avait oublié cette soirée. On n'a pas réellement d'éléments d'explication.
Le point qui m'a le plus gêné c'est le travail d'Ivo et la décision qu'il prend au regard de son emploi. Je trouve ça très peu réaliste et j'aurais aimé que l'histoire ne prenne pas le chemin de la facilité.
Cela étant, je donne quand même 4/5 à ce roman car j'ai beaucoup aimé leur couple et j'ai adoré les recroiser dans Oz (roman consacré à Silas, le grand-frère de Henry – l'article arrive !).