Sommaire :
La version originale : The Charm Offensive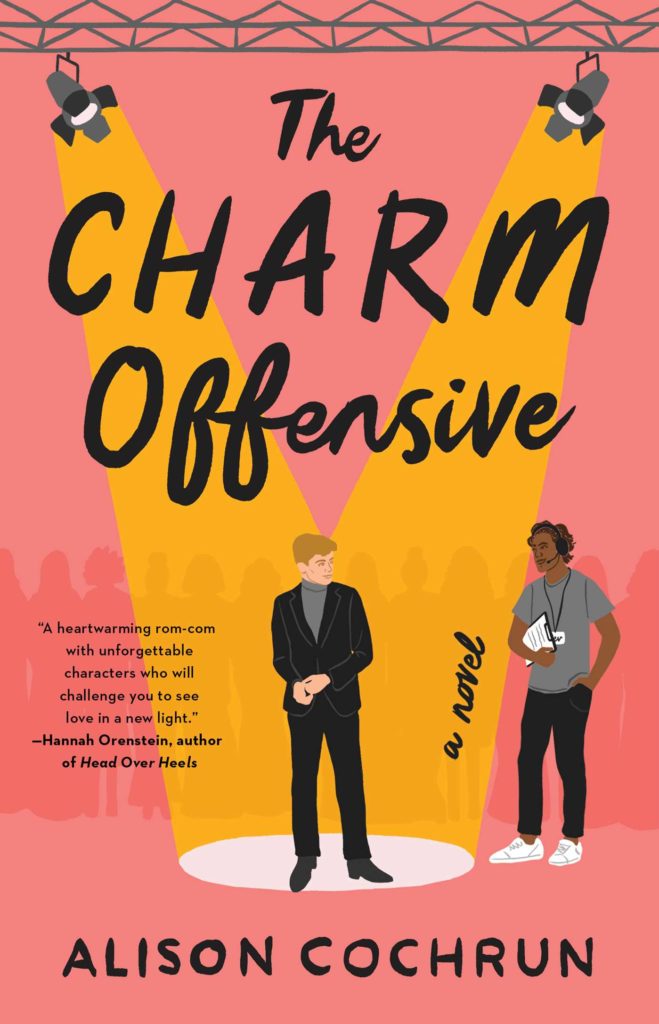 Dev Deshpande has always believed in fairy tales. So it's no wonder then that he's spent his career crafting them on the long-running reality dating show Ever After. As the most successful producer in the franchise's history, Dev always scripts the perfect love story for his contestants, even as his own love life crashes and burns. But then the show casts disgraced tech wunderkind Charlie Winshaw as its star.
Charlie is far from the romantic Prince Charming Ever After expects. He doesn't believe in true love, and only agreed to the show as a last-ditch effort to rehabilitate his image. In front of the cameras, he's a stiff, anxious mess with no idea how to date twenty women on national television. Behind the scenes, he's cold, awkward, and emotionally closed-off.
As Dev fights to get Charlie to connect with the contestants on a whirlwind, worldwide tour, they begin to open up to each other, and Charlie realizes he has better chemistry with Dev than with any of his female co-stars. But even reality TV has a script, and in order to find to happily ever after, they'll have to reconsider whose love story gets told.
La version française
A ma connaissance, ce roman n'a pas encore été traduit en français.
Mon avis
★★★★ 4,5/5
Que ce soit sur les réseaux sociaux ou sur Goodreads, je ne fais que croiser ce roman depuis quelques semaines. J'ai donc fini par céder à la tentation ! Et je dois dire que pour un premier roman, l'auteur s'en sort haut la main.
Dev est producteur pour Ever After, une émission pour trouver l'amour qu'on pourrait comparer au Bachelor. Pour cette saison, le bachelor se trouve être Charlie, un jeune homme anxieux et très peu à l'aise devant les caméras. Dev est donc missionné pour l'aider à se détendre et à forger des connexions avec les candidates de l'émission. Mais au fur et à mesure que les semaines passent, Charlie se trouve à forger plus de connexions avec Dev qu'avec n'importe qui d'autre.
Ce roman est vraiment très agréable à lire. On a ici deux personnages très humains, chacun persuadé de ne pas mériter une véritable histoire d'amour. Leur relation se créé petit à petit, leurs barrières s'effacent progressivement… On a tout les beaux sentiments et les petits pincements au coeur qu'on adore.
C'est un livre très centré sur la santé mentale et l'impact que cela peut avoir sur nos relations avec les autres. J'ai trouvé le sujet de la santé mentale très bien traité, et j'ai pu voir dans les remerciements que l'auteur souffrait elle-même de dépression.
J'ai vraiment aimé le personnage de Charlie, il est tellement attachant ! C'est le genre de personnage qu'on souhaiterait vraiment protéger du monde extérieur.
Je n'ai pas mis 5/5 car j'étais un peu mitigée sur la scène finale. Sans entrer dans des spoilers, je n'ai jamais été particulièrement fan de ce genre de scènes que ce soit dans les livres ou dans les films. Le côté "public" a tendance à gâcher la sincérité de ce type de moment à mes yeux… Mais c'est un roman qui se dévore très vite et que j'aurais plaisir à relire.
Une chose est sûre, je vais suivre cette auteur !
Que lire après "The Charm Offensive" ?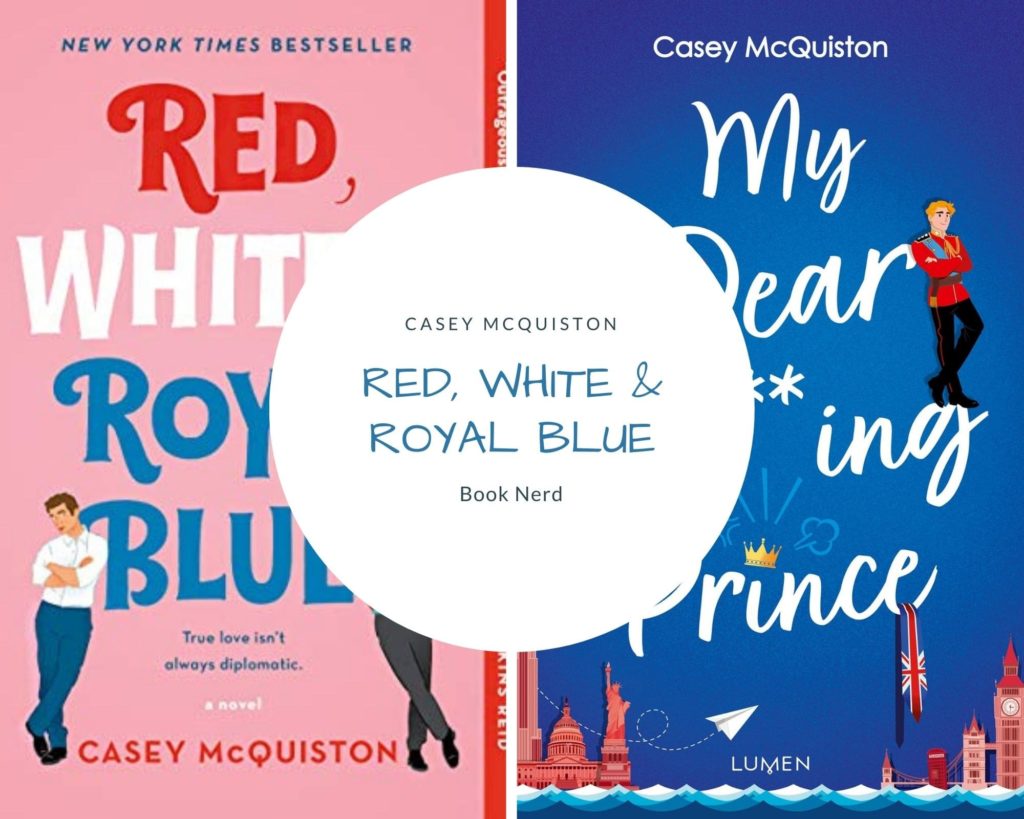 Red, White and Royal Blue
Ils sont ennemis jurés depuis des années… Mais que se passerait-il si le fils de la présidente des États-Unis et le prince d'Angleterre devenaient tout à coup beaucoup plus que des amis ?