Sommaire :
La version originale
Surrounded by enemies, the once-great nation of Ravka has been torn in two by the Shadow Fold, a swath of near impenetrable darkness crawling with monsters who feast on human flesh. Now its fate may rest on the shoulders of one lonely refugee.
Alina Starkov has never been good at anything. But when her regiment is attacked on the Fold and her best friend is brutally injured, Alina reveals a dormant power that saves his life—a power that could be the key to setting her war-ravaged country free. Wrenched from everything she knows, Alina is whisked away to the royal court to be trained as a member of the Grisha, the magical elite led by the mysterious Darkling.
Yet nothing in this lavish world is what it seems. With darkness looming and an entire kingdom depending on her untamed power, Alina will have to confront the secrets of the Grisha . . . and the secrets of her heart.
La version française : Les Orphelins du Royaume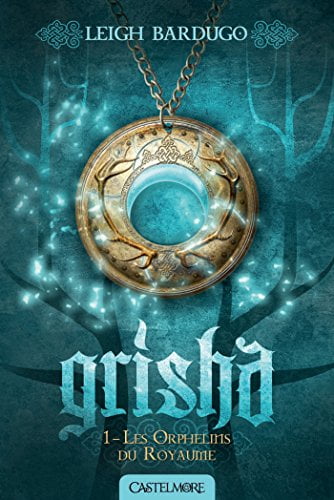 Le royaume de la Ravka est maudit depuis des millénaires. Son destin repose désormais sur les épaules d'une orpheline.
Alina a été recrutée par l'Armée pour accompagner les Grisha, de puissants magiciens qui luttent contre le brouillard maléfique qui déchire le pays. Quand son ami d'enfance frôle la mort lors d'un raid, Alina doit affronter ses peurs et sa destinée… Le monde des Grisha est dangereux et les pièges nombreux.
À qui Alina pourra-t-elle accorder sa confiance, alors que la seule personne sur laquelle elle pouvait compter n'est plus en mesure de l'aider ?
Mon avis
★★★★ 4/5
L'un de mes plus gros coups de coeur de 2020 (et de ma vie toute entière) est incontestablement la duologie Six Of Crows de Leigh Bardugo. Je me suis rendue compte à postériori que ces romans faisaient partie d'une saga bien plus grande : Grishaverse dont le premier tome est Shadow and Bone.
J'avoue avoir attendu un peu avant de commencer Shadow and Bone, j'avais tellement aimé Six of Crows que j'avais très peur d'être déçue. Et au final… J'ai trouvé Shadow and Bone très bien ! C'est un plaisir de retrouver l'univers de Six of Crows dans un roman complètement différent. Les personnages ne sont pas du tout similaires (bien que certains personnages de Shadow and Bone fassent une apparition dans Six of Crows) et l'histoire n'a rien à voir !
On suit ici Alina, qui découvre petit à petit ses pouvoirs et accepte sa condition de Grisha. On est dans un véritable voyage d'initiation très centré sur le personnage principal, à la différence de Six of Crows et ses multiples points de vue. Le nombre de personnages est beaucoup plus réduit (principalement 3), l'histoire est aussi moins violente et le rythme moins effréné. En somme, un roman qui se lit rapidement, qui vous capte aussi très rapidement (j'avais du mal à poser ma liseuse dès le 2° chapitre). Cette auteur a vraiment une plume assez remarquable !
Il serait très difficile et peu justifié de pousser plus loin la comparaison entre les deux sagas Grishaverse, et c'est, je trouve, plutôt un bon point ! On évite une quelconque déception puisqu'on est dans une histoire radicalement différente. (Oui on sent clairement dans mon discours que j'avais peur de ce livre)
Cela étant, si vous avez le choix, je vous recommande de lire les romans dans l'ordre, au risque de vous faire spoiler le destin de certains personnages. Shadow and Bone va être adapté en série Netflix en avril 2021. Je me pose réellement des questions sur cette adaptation. Si le casting a l'air de correspondre aux personnages, la série a l'air de mélanger Six of Crows et Grisha, alors que les histoires ne se déroulent pas en même temps… Bref, je suis partagée ! On verra bien…
Je vais me lancer dans les tomes suivants sans plus attendre. J'avoue avoir été surprise de la fin rapide du livre, j'ai acheté le ebook à la Fnac, et ma liseuse m'indiquait 366 pages, j'ai donc été très étonnée de voir la page de remerciements avant la 300° page. J'ai encore beaucoup d'éléments que j'espère voir développés !
Disclaimer :
Triangle amoureux (mais supportable – parole d'une fille qui déteste ça)
Adaptation de la série Shadow and Bone
La série Grishaverse (incluant les sagas Shadow & Bone et Six of Crows) va être adaptée en série sur Netflix en avril 2021. La bande annonce est d'ores et déjà disponible :
Grishaverse : une série composée de deux sagas
La saga Grishaverse se compose de deux séries : Shadow and Bone et Six of Crows. Retrouvez mon avis sur la série Six of Crows :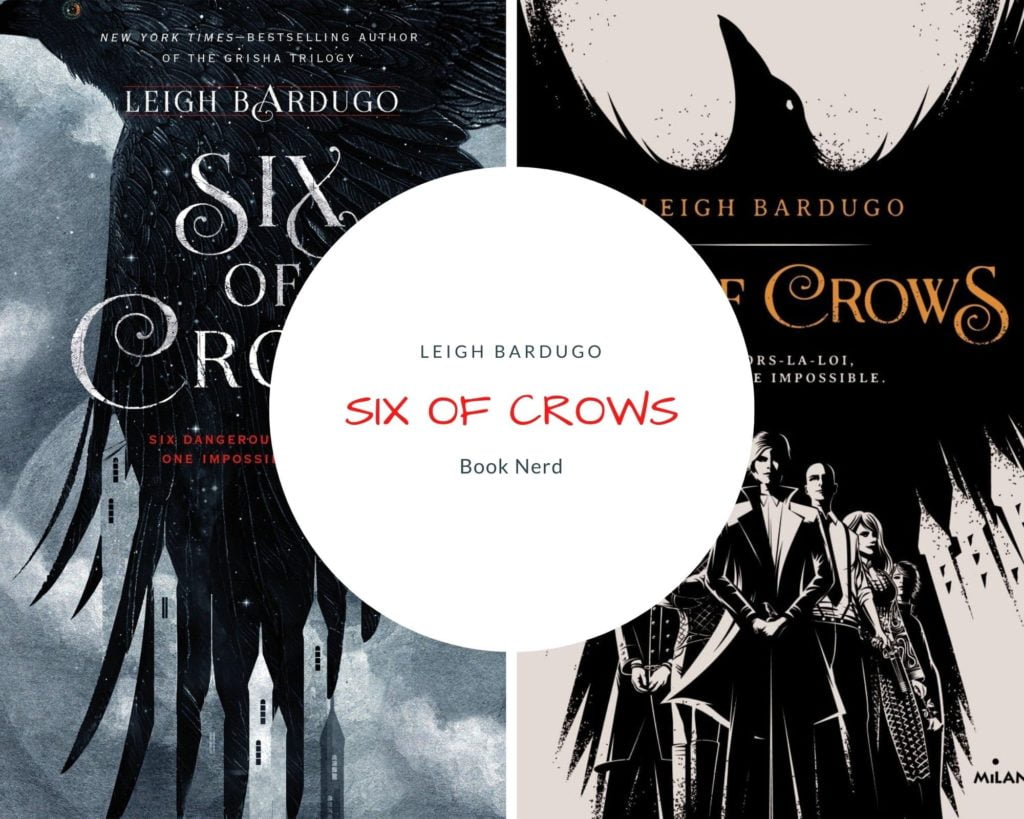 Six of Crows
Mon plus gros coup de coeur de l'année 2020 ❤️