Sommaire :
La version originale – Strong Signal (Cyberlove #1)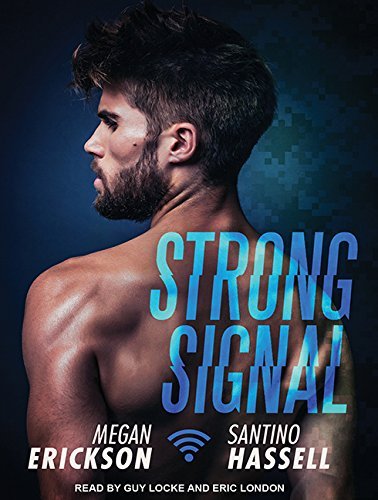 I was counting down the months until the end of my deployment. My days were spent working on military vehicles, and I spent my nights playing video games that would distract me until I could leave Staff Sergeant Garrett Reid behind.
That was when I met him: Kai Bannon, a fellow gamer with a famous stream channel. I never expected to become fixated on someone who'd initially been a rival. And I'd never expected someone who oozed charm to notice me – a guy known for his brutal honesty and scowl. I hadn't planned for our online friendship to turn into something that kept me up at night – hours of chatting evolving into filthy webcam sessions. But it did. And now I can't stop thinking about him.
In my mind, our real life meeting is perfect. We kiss, we fall into bed, and it's love at first sight. Except, like most things in my life, it doesn't go as planned.
La version française – Rencontre virtuelle (Amours en ligne tome 1)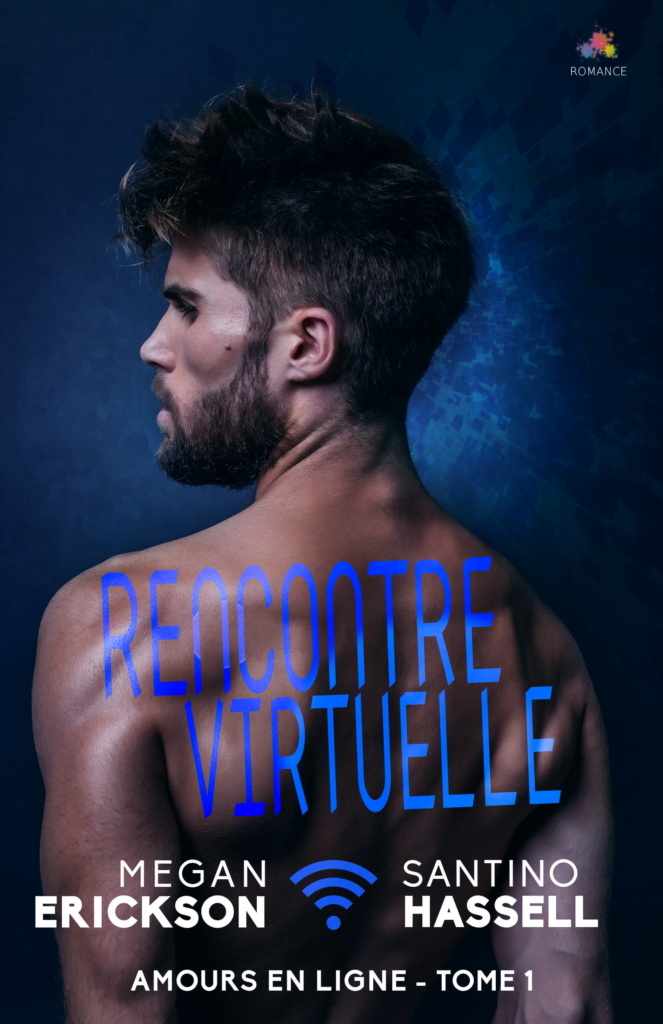 Je comptais les mois jusqu'à la fin de mon déploiement, passant mes journées à travailler sur des véhicules militaires et mes nuits à jouer à des jeux vidéo pour me distraire, jusqu'à ce que je puisse oublier le sergent-chef Garrett Reid.
C'est à ce moment-là que je l'ai rencontré : Kai Bannon, un compagnon de jeu qui possédait une célèbre chaîne de streaming.
Je n'aurais jamais pensé devenir obsédé par quelqu'un, encore moins un ancien rival. Et je n'aurais jamais pensé qu'il pourrait me remarquer moi ; un gars connu pour son honnêteté brutale et son air renfrogné. Je n'avais pas prévu que notre amitié en ligne pourrait se transformer en quelque chose qui me garderait éveillé la nuit ; d'heures de discussion en sessions coquines via webcams interposées.
Mais c'est arrivé. Et maintenant, je ne peux plus arrêter de penser à lui. Dans mon esprit, notre premier rendez-vous IRL est parfait. Il m'embrasse, me ramène chez lui et c'est le début du grand amour. Sauf que, comme la plupart des choses dans ma vie, rien ne se passe comme prévu.
Mon avis
★★★★ 4,5/5
Ce roman a été une totale surprise pour moi.
Pour être honnête, j'avais envie d'une histoire sans prise de tête et je n'avais pas de réelles attentes concernant ce livre mais j'avais vu qu'il avait de bonnes notes sur Goodreads. Et comme on était sur une romance "épistolaire" des temps modernes (et j'aime beaucoup ça), je me suis laissée tenter. Et là, j'ai dévoré ce roman en une journée et j'avais du mal à m'en détacher. 
On assiste à la rencontre et à la création de la relation entre deux introvertis. Deux personnages radicalement différents.
A la lecture du résumé, j'avais l'impression qu'on allait passer rapidement leur rencontre et leurs échanges pour s'intéresser à leur rencontre dans la vraie vie et ce n'est pas du tout le cas.
Kai et Garrett ne se rencontrent qu'à la moitié du roman, ce qui permet de vraiment s'immerger dans leur relation. L'un comme l'autre, ils sont très attachants (surtout Kai), émouvants et parfois même drôles. Je n'avais pas envie de les quitter à la fin du livre.
Je me lance dans le tome 2 et j'ai d'ores et déjà vu qu'il y avait une nouvelle sur eux entre les tomes 2 et 3, je suis prête à les retrouver !