Sommaire :
La série Winston Brothers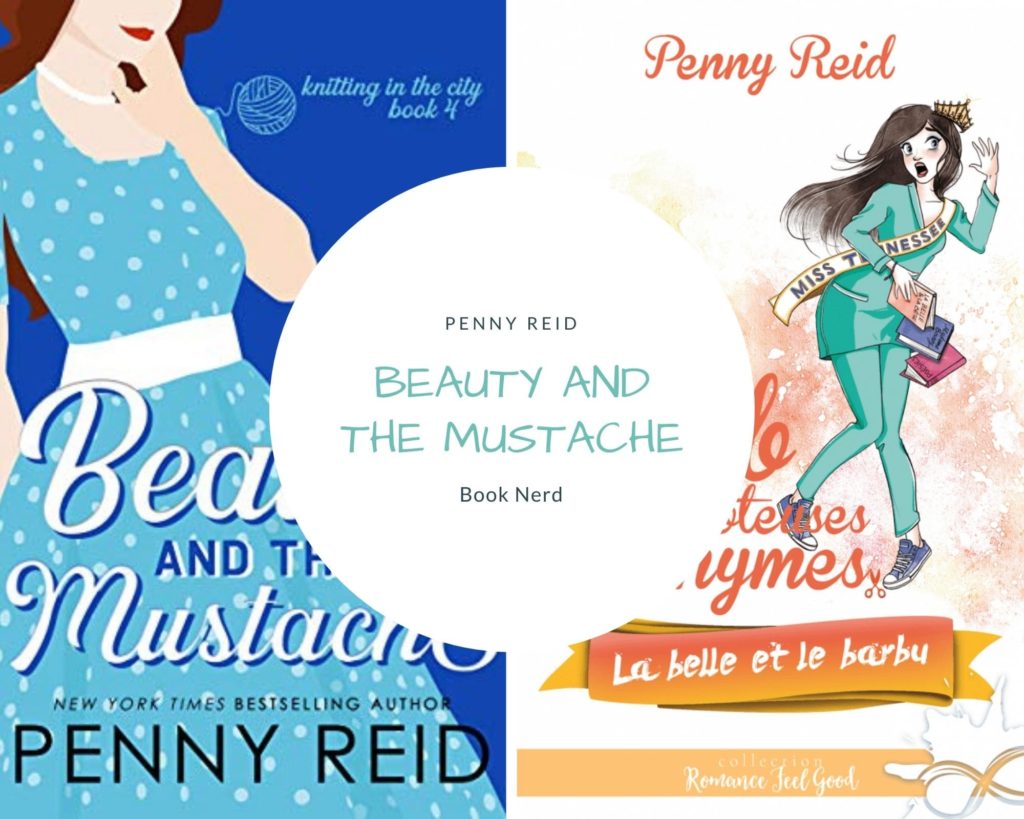 La série des Winston Brothers est centrée sur la famille Winston composée de 6 frères et une soeur : Jethro, Billy, Ashley, Cletus, Duane et Beau, Roscoe. Cette série est un spin-off de la série "Knitting in the City" dont les tomes ont été traduits en français sous le nom "Le Club des Tricoteuses Anonymes".
Les différents tomes de la série Winston Brothers sont donc dédiés à chaque frère Winstron. L'histoire de Ashley Winston, la seule femme de la fraterie, est racontée dans le tome 4 de la série "Knitting in the City" et peut-être considéré comme le tome 0 des Winston Brothers. Il peut être lu seul, sans lire la totalité des romans du Club des Tricoteuses Anonymes.
La version originale : Truth or Beard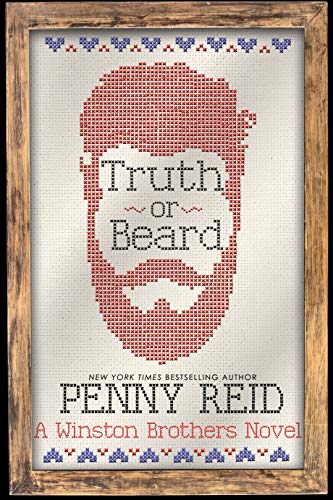 Identical twins Beau and Duane Winston might share the same devastatingly handsome face, but where Beau is outgoing and sociable, Duane is broody and reserved. This is why Jessica James, recent college graduate and perpetual level-headed good girl, has been in naïve and unhealthy infatuation with Beau Winston for most of her life.
His friendly smiles make her tongue-tied and weak-kneed, and she's never been able to move beyond her childhood crush. Whereas Duane and Jessica have always been adversaries. She can't stand him, and she's pretty sure he can't stand the sight of her…
But after a case of mistaken identity, Jessica finds herself in a massive confusion kerfuffle. Jessica James has spent her whole life paralyzed by the fantasy of Beau and her assumptions of Duane's disdain; therefore she's unprepared for the reality that is Duane's insatiable interest, as well as his hot hands and hot mouth and hotter looks. Not helping Jessica's muddled mind and good girl sensibilities, Duane seems to have gotten himself in trouble with the local biker gang, the Iron Order.
Certainly, Beau's magic spell is broken. Yet when Jessica finds herself drawn to the man who was always her adversary, now more dangerous than ever, how much of her level-head heart is she willing to risk?
La version française
Le livre n'est pas encore traduit en français.
Mon avis
★★★★ 4,5/5
Avant de lire ce roman, j'avais très peur d'un éventuel triangle amoureux. Je vous enlève tout doute dès le début, non il n'y a pas de triangle amoureux ! Et c'est tant mieux car non seulement les triangles amoureux sont difficilement supportables mais en plus entre deux jumeaux, ça aurait été plus gênant qu'autre chose.
J'ai beaucoup apprécié ce roman. Pour être tout à fait honnête, l'histoire en elle-même n'a rien d'exceptionnel mais c'est ce livre qui m'a initié à l'univers des Winston Brothers et cette fratrie occupe une place toute particulière dans mon coeur. Ce sont les amis qu'on rêverait d'avoir. On rit avec eux, on a mal avec eux, on a envie de les consoler, ils sont tous adorables à leur façon. En particulier Cletus !
Dans ce roman, j'aime beaucoup le personnage de Duane et ses interactions avec sa famille. Jessica est également très attachante avec son petit grain de folie et son envie viscérale de voyager (que je partage un peu beaucoup). Si voir leur relation se créer est très agréable, c'est aussi particulièrement intéressant de voir les relations qu'ils ont avec leurs amis, leur famille en particulier le lien fusionnel entre les jumeaux Duane et Beau. On est à l'opposé d'un triangle amoureux ! En revanche, j'aurais pu me passer du personnage de Tina ^^'
Si certains révélations et péripéties sont parfois un peu difficiles à croire, on passe vraiment un bon moment. Cette série est vraiment l'incarnation des romances "feel good". J'ai beaucoup de plaisir à le lire et le relire quand j'ai besoin de me vider un peu la tête 🙂