Sommaire :
La version originale : Wolfsong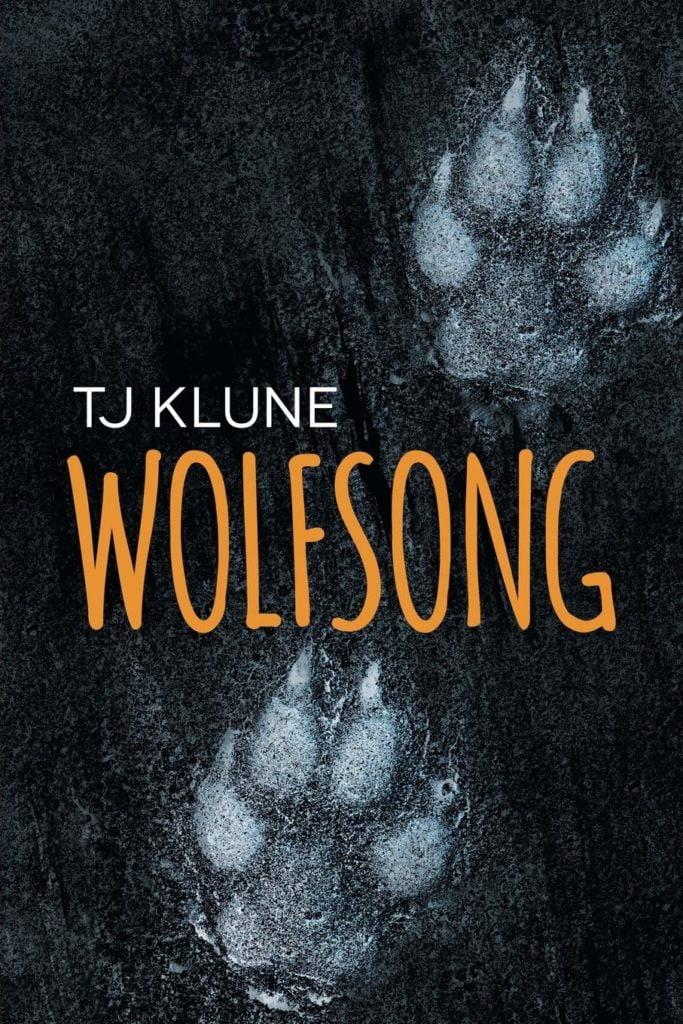 Ox was twelve when his daddy taught him a very valuable lesson. He said that Ox wasn't worth anything and people would never understand him. Then he left.
Ox was sixteen when he met the boy on the road, the boy who talked and talked and talked. Ox found out later the boy hadn't spoken in almost two years before that day, and that the boy belonged to a family who had moved into the house at the end of the lane.
Ox was seventeen when he found out the boy's secret, and it painted the world around him in colors of red and orange and violet, of Alpha and Beta and Omega.
Ox was twenty-three when murder came to town and tore a hole in his head and heart. The boy chased after the monster with revenge in his bloodred eyes, leaving Ox behind to pick up the pieces.
It's been three years since that fateful day—and the boy is back. Except now he's a man, and Ox can no longer ignore the song that howls between them.
La version française : Le Chant du Loup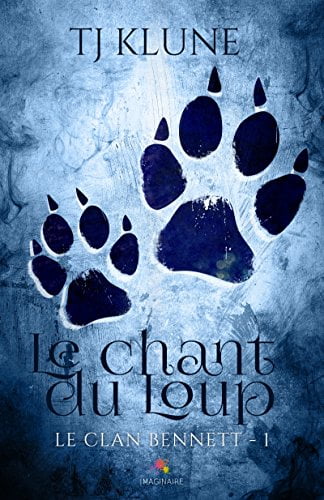 Ox a douze ans quand son père quitte le foyer familial en lui disant qu'il ne vaut rien et que les gens ne le comprendront jamais.
Il en a seize lorsqu'il rencontre Joe Bennett dont la famille vient d'emménager dans la maison du bout de la route. Joe, qui parle, parle, parle. Qui parle comme il ne l'avait plus fait depuis presque deux ans.
La vie d'Ox change alors du jour au lendemain, car les Bennett accueillent à bras ouvert cet adolescent solitaire au sein de leur famille. De leur clan. De leur meute.
Dès lors, Ox n'est plus seul et s'épanouit auprès de Joe et de ses frères. Mais il sent que des choses lui échappent : des secrets qu'on lui cache, des dangers dont on veut le protéger.
Des secrets rouge Alpha, orange Beta, violet Omega.
Des dangers surgis du passé et qui menacent désormais tout le clan Bennett…
Mon avis
★★★★★ 5/5
J'ai pour habitude de trouver de nouvelles idées de livres à lire en parcourant les listes type "Les meilleurs romans [insérer ici ma thématique du moment]" qu'on peut dénicher un peu partout sur le web. J'avais repéré de nombreux romans de TJ Klune avant même de remarquer que tous ces livres étaient signés par un seul et même auteur. Et quel auteur ! Si ses romans ont un élément commun, c'est la moyenne très élevée des notes données par ses lecteurs (note moyenne de 4,41/5 avec 370 154 notes sur Goodreads à l'heure où j'écris cet article, c'est ENORME). Outre les notes, c'est aussi la beauté et l'originalité de ses couvertures qui ont attiré mon attention.
Je me suis donc lancée dans son univers avec Wolfsong (pourquoi celui-ci en premier ? Je ne sais pas) et je dois dire que j'ai été happée dès les premières lignes. Cet auteur a vraiment une écriture très immersive. Le livre est rédigé sur un point de vue unique, celui de Ox, et je dois dire que j'ai rarement vu un point de vue unique aussi bien traité. On avance et on apprend à la même vitesse que Ox (bon parfois un peu plus vite car il est très peu alerte sur les sentiments des personnes qui l'entourent en particulier ceux d'une personne 😉).
J'ai beaucoup aimé la chronologie de l'histoire et le fait que l'auteur prenne le temps de construire toutes les relations entre les différents personnages sans chercher à aller à la facilité. En lisant le résumé, je m'attendais à ce que la partie "rencontre" et l'adolescence des personnages principaux ne soient que quelques chapitres pour se concentrer sur le retour de Joe et bien, non, elles représentent (au moins) un quart du livre.
TJ Klune utilise des phrases très courtes, percutantes, ce qui donne un récit très dynamique qu'on a du mal à lâcher. J'ai dévoré ce roman en deux soirées et je n'avais aucune envie de laisser l'univers à la fin de ce premier tome. Il y a vraiment une mise en place de bases solides, ce qui laisse présager de jolies choses pour la suite. Les tomes suivants sont d'ores et déjà dans ma liseuse.
Tous les ingrédients sont réunis ici pour un roman réussi : des personnages bien construits, touchants, attachants, une histoire très bien structurée, riche en émotions, sans longueur et des dialogues percutants (oui je me répète mais c'est le mot le plus approprié).
On a indéniablement envie de faire partie de ce clan et d'en savoir plus sur les personnages qui entourent Ox. Sans surprise, je vais donc continuer sur ma lancée avec le tome 2, Ravensong et j'ai HÂTE de découvrir l'histoire de Gordo et Mark qui s'annonce difficile pour mon petit coeur.
"(…) it's all candy canes and pinecones and epic and awesome"

Joe – Wolfsong – TJ Klune