Sommaire :
La version originale – The Christmas Deal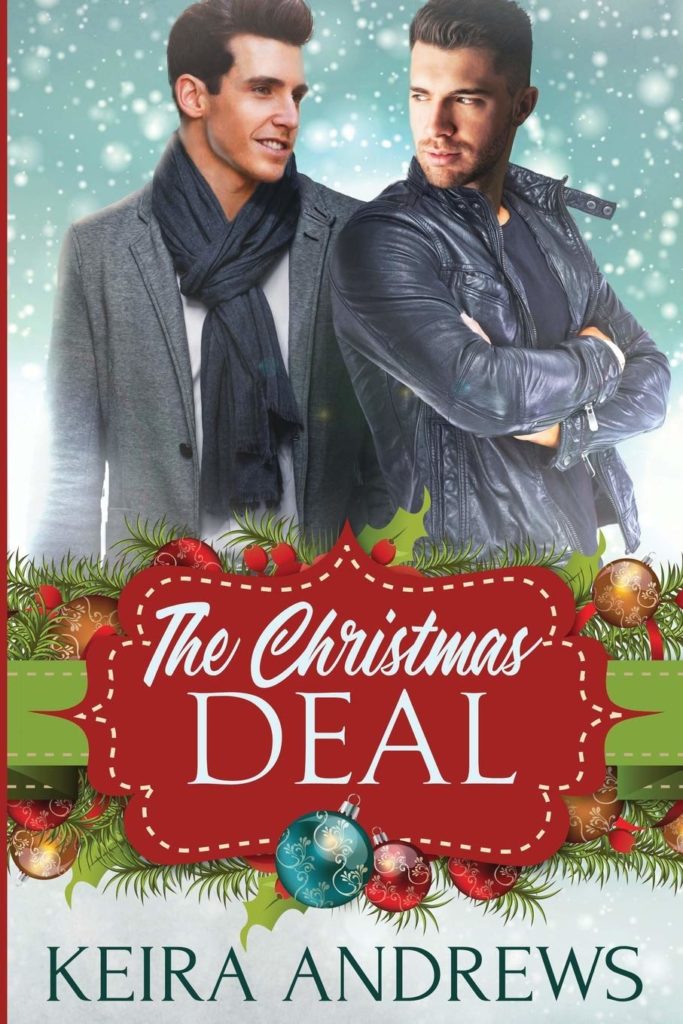 Will fake boyfriends become the real deal this holiday?
It's the most wonderful time of the year—except ex-Marine Logan is jobless and getting evicted. Worse, he's a new single dad with a stepson who hates him. A kid needs stability—not to mention presents under the tree—and Logan's desperate.
Then he meets lonely Seth and makes a deal.
Can Logan temporarily pretend to be live-in boyfriends to increase Seth's chances at a promotion? If it provides a roof over their heads for the holidays, hell yeah. Logan considers himself straight—he doesn't count occasional hookups with guys—but he can fake it. Besides, with his shy little smile, Seth is surprisingly sexy.
Make that damn sexy.
Shocked that Seth has only been with one man, Logan can't resist sweetening their deal to teach him the joys of casual sex. No strings attached. No feelings. No kissing.
No falling for each other.
Easy, right?
La version française – Un faux petit ami pour Noël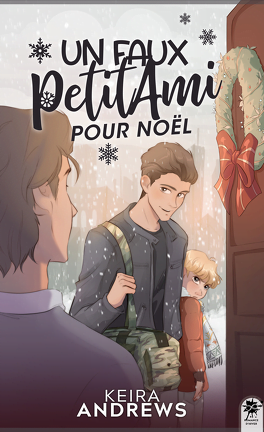 Et si les faux petits amis devenaient de vrais petits amis, pour les fêtes ?
C'est la période la plus merveilleuse de l'année, sauf que Logan, ex-marine, est sans emploi et se fait expulser. Pire encore, il est maintenant père célibataire d'un beau-fils qui le déteste. Un enfant a besoin de stabilité – sans parler de cadeaux sous le sapin – et Logan est désespéré.
C'est alors qu'il rencontre Seth, un homme seul, avec qui il passe un accord.
Logan peut-il temporairement jouer le rôle du petit ami pour augmenter les chances de Seth d'obtenir une promotion ? Si cela leur permet d'avoir un toit au-dessus de leur tête pour les vacances, alors oui. Logan se considère comme hétéro – sans compter ses aventures occasionnelles avec des hommes –, mais il peut faire semblant.
De plus, avec son sourire timide, Seth est étonnamment sexy.
Disons qu'il est sacrément sexy.
Choqué que Seth n'ait été qu'avec un seul homme, Logan ne peut résister à l'envie d'adoucir leur accord pour lui apprendre les joies du sexe sans engagement. Pas d'attaches. Pas de sentiments. Pas de baisers.
On ne tombe pas amoureux l'un de l'autre.
Facile, non ?
Mon avis
★★★★ 4/5
Lire une M/M Romance de Noël en plein mois de juin ? Cap ! (Mais je vous poste l'article en décembre)
Je me suis lancée dans The Christmas Deal car j'avais envie d'une romance "Fake Boyfriend" et je dois dire que j'ai trouvé celle-ci très réussie. Les scénarios des romances fake boyfriend sont souvent un peu tirés par les cheveux et peu réalistes. 
Si celui-ci a quand même très peu de chance d'arriver dans la vraie vie, j'ai trouvé l'histoire extrêmement fluide. Ce n'est pas un coup de coeur, il aurait fallu plus d'échanges entre les deux personnages pour cela, mais j'ai vraiment passé un bon moment.
J'aurais aimé que le personnage de Connor soit un peu plus présent et qu'il y ait un peu plus de péripéties avec le père biologique de Connor mais au global, tous les points qui sont soulevés dans l'histoire sont traités et sans que cela n'aille trop vite. J'ai particulièrement aimé l'épilogue.
Bref, une romance "feel good" avec des personnages réalistes et attachants qui donne une impression totale de film de Noël du genre qu'on aime beaucoup et qui fait du bien. Je recommande pour un moment cocooning sans prise de tête 🙂