Sommaire :
La version originale : The Consumption of Magic (Tales from Verania #3)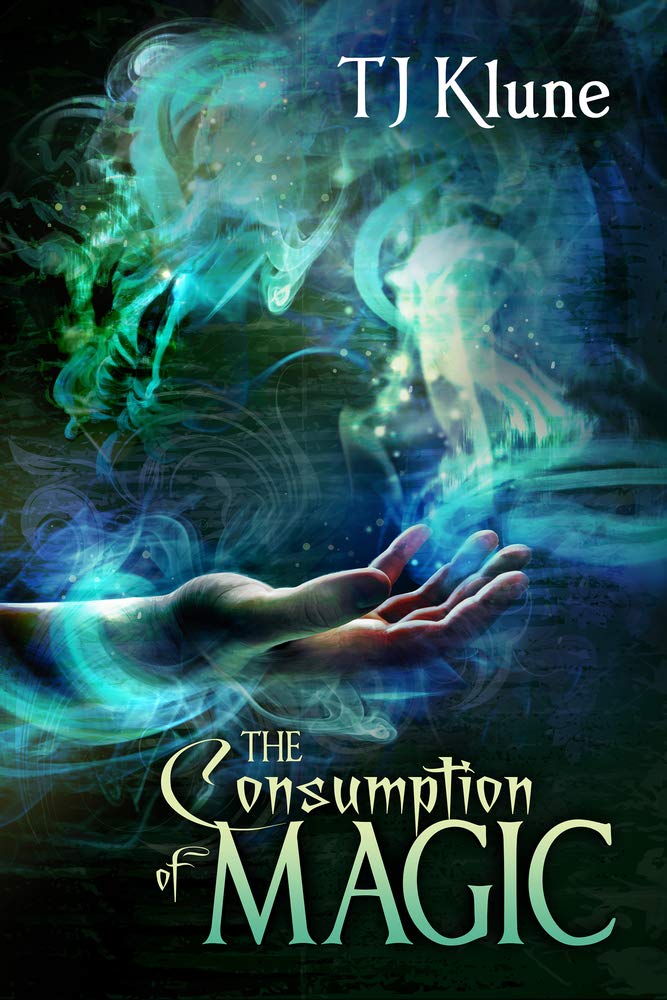 Sam of Wilds faced the Dark wizard Myrin and lived to tell the tale. Granted, the battle left him scarred, but things could be a hell of a lot worse.
It's not until he reunites with Morgan of Shadows and Randall that he realizes just how much worse things could be.
Because the scars have meaning and hint at Myrin's true plans for Sam and the Kingdom of Verania.
With time running out, Sam and his band of merry misfits—the unicorn Gary, the half-giant Tiggy, Knight Commander Ryan Foxheart, and the dragon known as Kevin—must travel to the snowy mountains in the North and the heart of the Dark Woods to convince the remaining dragons to stand against Myrin. Along the way, Sam learns secrets of the past that will forever change the course of the future.
A reckoning is coming for Sam of Wilds, and there is nothing he can do to stop it.
La version française – Les Secrets de la Magie (Les contes de Verania #3)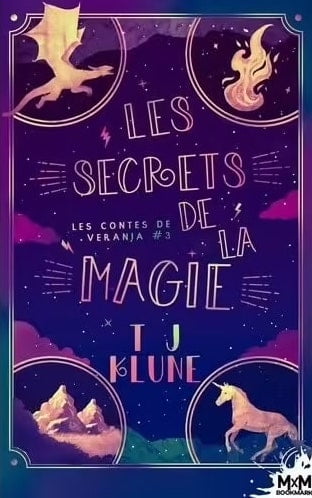 Sam l'Indomptable a affronté Myrin, le sorcier Obscur, et est encore en vie pour en parler. La bataille lui a certes laissé des cicatrices, mais en retrouvant Morgan des Ombres et Randall, il se rend compte que cela pourrait être bien pire.
Parce que ces cicatrices ne sont qu'un aperçu du véritable plan de Myrin pour Sam et le Royaume de Verania.
Sam et sa bande déjantée – la licorne Gary, le demi-géant Tiggy, le Chevalier Commandant Ryan Foxheart, et le dragon Kevin – n'ont plus de temps à perdre. Ils doivent partir dans les montagnes enneigées, et au cœur des Bois Obscurs, pour convaincre les dragons restants de s'élever contre Myrin.
Chemin faisant, Sam apprendra des secrets du passé qui changeront pour toujours le cours de l'avenir.
L'heure du jugement approche pour Sam l'Indomptable et il n'y a rien qu'il puisse faire pour y échapper.
Mon avis
★★★★★ 5/5
Je suis une fan absolue des romans de TJ Klune. S'il y a une chose que ses romans peuvent être c'est intense. J'avais mis un peu de côté ce tome 3 jusqu'à ce que j'ai réellement envie de découvrir la suite. Je n'étais pas vraiment dans le bon mood pour l'atmosphère de ce livre (bien que j'ai adoré chaque tome sans exception).
Et voilà ! Le bon mood s'est présenté et je l'ai fini en très peu de temps. Les personnages restent égaux à eux-mêmes dans ce tome tout aussi abracadabrantesque que ces prédécesseurs. Avec toutefois un élément en plus, les derniers chapitres m'ont fait pleurer. Le pire ? C'est que je m'étais spoilée sans le vouloir et je savais absolument à quoi m'attendre. Mais je les aime d'amour, j'ai l'impression de faire partie de leur bande et je vis ce qu'ils vivent que voulez-vous. C'est comme avec Sheldon dans the Big Bang Theory. Il est très particulier, parfois détestable mais on finit par l'aimer. Gary me fait un peu cet effet là, il est parfois fatigant mais qu'il est drôle !
« Tales from Verania » est définitivement une série comme il en existe peu. Une série (pour adulte) à la fois drôle, émouvante et complètement perchée. J'ai tellement hâte de me plonger dans la suite et en particulier dans le tome 5 car j'ai envie de voir Justin évoluer. C'est vraiment du TJ Klune débridé (c'est dire) et je trouve ça absolument génial.
Hasard du calendrier, le jour où je finis ce roman, la très talentueuse illustratrice Alessia Trunfio a publié un dessin de Ryan et Sam que je trouve absolument fantastique :
Si vous ne connaissez pas son travail, je vous invite à la suivre sur Instagram, elle a notamment fait des fan arts absolument magnifiques de la série Green Creek et un pour le formidable roman The House in the Cerulean Sea.