Sommaire :
La série Made Marian / Le Clan Marian
La série Made Marian compte 8 tomes dédiés à un des frères du Clan Marian. Chaque tome peut-être lu seul mais vous allez croiser les personnages des tomes précédents dans chaque roman et vous risquez de vous faire spoiler.
La version originale – Grounding Griffin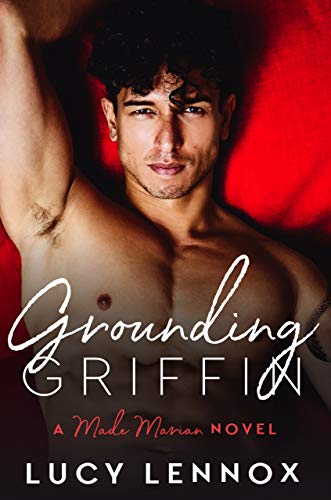 Griff
I learned early on that the easiest way to avoid a broken heart is to always be the first out the door. Caring about anyone or anything is asking to be disappointed, which is why I avoid relationships and chase freelance gigs — ghost writing restaurant reviews and penning articles about the efficacy of cheesy pick up lines — instead of chasing my dreams.
Besides, dreams don't come true for people like me. And no one, not even the sexy-as-hell bartender at the club can convince me otherwise. Because I'm never risking my heart again.
Sam
As a bartender I've watched a million pick-up artists work their magic, but none as talented as Griffin Marian. He's a flirt, a good time. Hooking up with him was supposed to be just a fling. I wasn't supposed to care abut his fractured past or his buried dreams. I have my own future to worry about, especially after that stupid food critic scuttled my hopes of finally opening my own restaurant.
But, the more time I spend with Griff, the more I'm beginning to realize that my plans mean nothing without him. If only I can convince him to give us a chance to follow our dreams together.
La version française – Griffin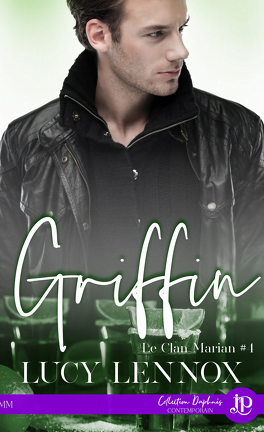 Griff
J'ai appris très tôt que le moyen le plus simple d'éviter un cœur brisé est de toujours être le premier à franchir la porte. Prendre soin de quelqu'un ou de quoi que ce soit implique d'être déçu. C'est pourquoi j'évite les relations et je cours après les contrats freelances – écrivant des critiques culinaires en prête-nom et des articles sur l'efficacité des phrases de dragues ringardes – au lieu de courir après mes rêves.
En outre, les rêves ne se réalisent pas pour des gens comme moi. Et personne, pas même le barman sexy en diable du club ne peut me convaincre du contraire. Parce que je ne mettrais plus jamais mon cœur en danger.
Sam
En tant que barman, j'ai vu un million de dragueurs à l'œuvre, mais aucun n'a autant de talent que Griffin Marian. C'est un charmeur, promettant du bon temps. Sortir avec lui était censé n'être qu'une aventure. Je n'étais pas censé me soucier de son passé fracturé ou de ses rêves enfouis. Je dois seulement m'inquiéter de mon propre avenir, surtout après que ce stupide critique culinaire a sabordé mes espoirs d'ouvrir enfin mon propre restaurant.
Mais plus je passe de temps avec Griff, plus je commence à réaliser que mes projets ne signifient rien sans lui. Si seulement je pouvais le convaincre de nous donner une chance de poursuivre nos rêves ensemble.
Mon avis
★★★ 3,5/5
Si ce roman se lit vite, je dois avouer que je me suis un peu ennuyée. Il ne se passe pas grand chose. Comme 3 des 4 tomes de la série, on a ici deux personnages qui sont quasi instantanément attirés l'un par l'autre.
La seule véritable intrigue de ce tome est de savoir si Griffin acceptera de s'ouvrir à Sam. Il y aurait pu y avoir un peu plus d'actions, notamment en revisitant le passé de Griffin (j'y ai cru !) mais cela tombe très vite à plat et c'est bien dommage.
Il y a tellement peu d'action qu'on s'accroche à ces intrigues et finalement, il ne se passe rien. Les deux personnages sont attachants mais cela n'a pas suffi à me faire adhérer à un livre de près de 300 pages.
Je l'ai lu vite, sans problème, mais mon cerveau divaguait vers d'autres romans que j'avais envie de (re)lire. J'ai tout de même un peu hâte de découvrir l'histoire de Dante et de son Ange…
J'espère vraiment que l'autrice va réduire un peu le côté insta love, toutes ses histoires y gagneraient vraiment !