Sommaire :
La version originale: The Inheritance Games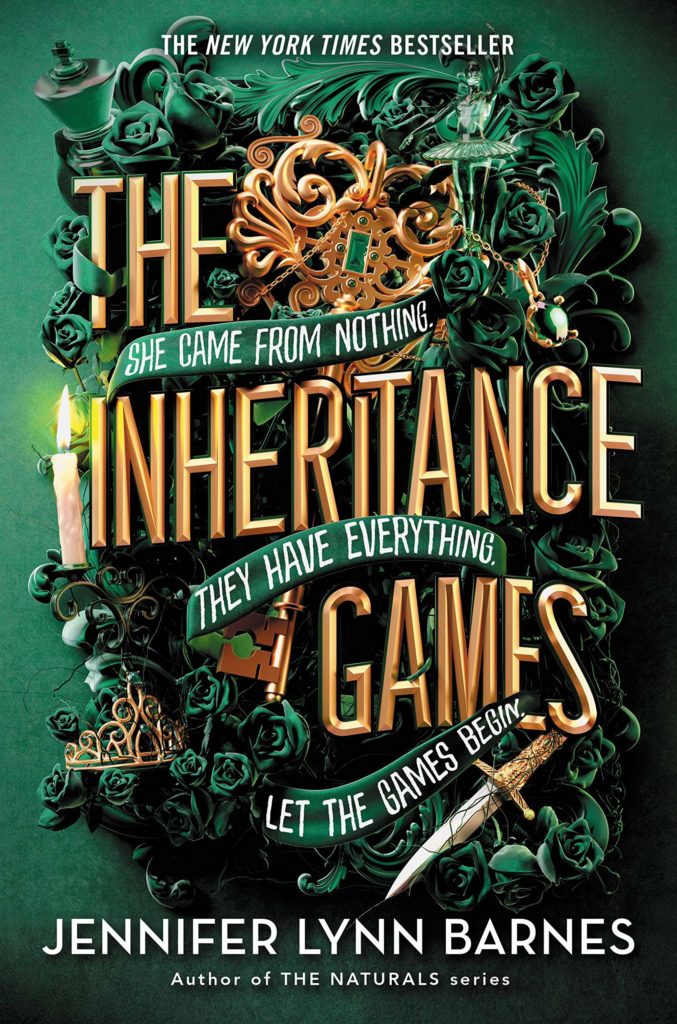 A Cinderella story with deadly stakes and thrilling twists.
Avery Grambs has a plan for a better future: survive high school, win a scholarship, and get out. But her fortunes change in an instant when billionaire Tobias Hawthorne dies and leaves Avery virtually his entire fortune. The catch? Avery has no idea why–or even who Tobias Hawthorne is. To receive her inheritance, Avery must move into sprawling, secret passage-filled Hawthorne House, where every room bears the old man's touch–and his love of puzzles, riddles, and codes.
Unfortunately for Avery, Hawthorne House is also occupied by the family that Tobias Hawthorne just dispossessed. This includes the four Hawthorne grandsons: dangerous, magnetic, brilliant boys who grew up with every expectation that one day, they would inherit billions. Heir apparent Grayson Hawthorne is convinced that Avery must be a con-woman, and he's determined to take her down. His brother, Jameson, views her as their grandfather's last hurrah: a twisted riddle, a puzzle to be solved.
Caught in a world of wealth and privilege, with danger around every turn, Avery will have to play the game herself just to survive.
La version française: The Inheritance Games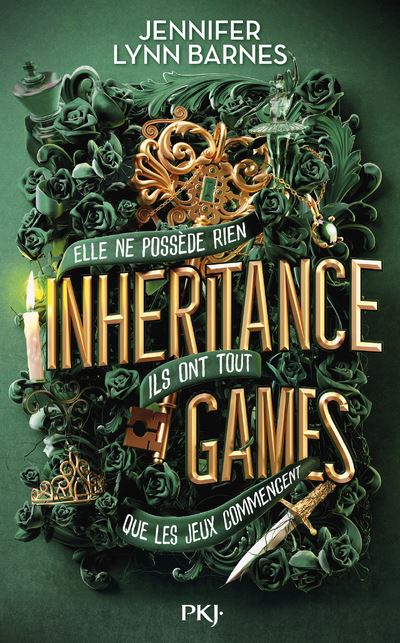 Avery Grambs, lycéenne sans histoire et sans le sou, rêve d'une bourse d'études pour entrer à l'université. Son destin bascule soudain quand Tobias Hawthorne, un célèbre milliardaire, lui lègue sa fortune. Cet argent tombe à pic, mais il y a un problème : Avery n'a jamais entendu parler de cet homme !
Pour toucher sa part d'héritage, elle doit néanmoins emménager dans la mystérieuse demeure des Hawthorne. Elle y côtoie les quatre petits-fils du défunt, tous aussi insondables que séduisants… et surtout bien décidés à l'empêcher de subtiliser leur dû !
Happée par un tourbillon de manigances, d'énigmes et de trahisons, Avery va devoir se prêter à un inquiétant jeu de dupes qui pourrait bouleverser sa vie à jamais…
Mon avis
★★★ 3,5/5
J'avais ce livre dans ma liseuse depuis très longtemps mais je ne sais pas pourquoi, j'étais persuadée qu'il s'agissait du préquel de Hunger Games. Et comme je n'avais pas trop envie de lire le préquel de Hunger Games, je l'avais laissé de côté, jusqu'à ce que je tombe sur cette vidéo.
Et je dois dire que cette vidéo a mis beaucoup d'espoir en moi concernant ce roman, ce qui fait que j'ai été assez déçue.
Malheureusement, on n'échappe à aucun des clichés du genre Young Adult. Longueurs, triangle amoureux malsain, éléments assez prévisibles… Ce n'est pas un mauvais roman, loin de là, l'écriture est solide et on sent une vraie réflexion dans le scénario mais il y a des lacunes.
Au fur et à mesure, des secrets sont révélés comme si c'était des bombes alors que ce sont souvent des points qu'on avait compris depuis un moment. Et je veux dire par là que pour moi c'était absolument évident et que cela ne rentrait aucunement dans la catégorie « secret ».
Quand les révélations deviennent véritablement intéressantes, les chapitres qui suivent font durer la clarification de la situation, ce qui est assez frustrant. C'est en cela que je trouve qu'il y a des longueurs.
Je ne dis et ne pense pas ça souvent mais je trouve que ce roman aurait gagné à ne pas avoir de romance. Le personnage d'Avery est entouré de requins et ne fait pas / ne doit pas faire confiance à son entourage, c'est une évidence. Ça n'aurait donc pas été étonnant d'avoir un personnage méfiant, hermétique à toute forme de relation amoureuse.
Je déteste les triangles amoureux mais celui-ci se place clairement comme l'un des plus malaisants et inutiles que j'ai pu voir dans un roman Young Adult. Alors certes, il ne se passe des choses qu'avec un seul des deux garçons mais quand même…
Je trouve qu'il y a un souci avec les personnages secondaires de ce roman. Ils sont très superficiels et c'est comme s'ils étaient désignés par un seul trait de caractère chacun : Nash est le cow-boy, Xander l'intello, Jameson le charmeur mal dans sa peau, Grayson l'artiste torturé… Mais au delà de ça ? Nada. Et cela a créé une forme d'apathie chez moi. Je n'arrivais pas à me soucier des personnages secondaires. A part peut-être Grayson et Xander mais cela reste vraiment en surface. Je peux comprendre que cela soit un choix de l'auteur pour créer un peu cette méfiance vis à vis des personnes qui gravitent autour d'Avery mais là, il y avait trop de distance. Je trouve que les personnages les plus développés étaient les personnages décédés à savoir le grand-père et Emily.
D'ailleurs, parlons d'Emily, quel personnage toxique ! Je sais qu'on ne dit pas de mal des morts mais dans un roman qui s'adresse à un public jeune, j'aurais aimé que l'auteur insiste un peu plus sur la toxicité, l'emprise et le comportement malsains de cette adolescente.
Petite digression : j'ai vu un avis qui disait que le roman aurait été mieux avec des personnages plus âgés et je suis d'accord. On a clairement un décalage entre l'âge des personnages, leurs relations et leur intellect.
Le roman s'achève avec un fin que j'ai trouvé un peu confuse et globalement décevante. Je n'ai pas trouvé de réponse sur LE point qui m'intéressait et que je pensais être le coeur de l'histoire. J'ai vu après que ce roman était le premier tome d'une trilogie mais je ne sais franchement pas si je vais réussir à me motiver pour le deuxième tome.
Bref tout ça pour dire que je suis déçue de ce roman. Je m'attendais à mieux vu le nombre de notes et les avis que j'avais pu voir sur Goodreads. Après, j'ai l'impression d'être un peu l'exception, je ne suis clairement pas la cible, donc n'hésitez pas à le lire et à vous faire votre propre avis, le début est vraiment prenant.