Sommaire :
La trilogie "The Winner's Trilogy"
The Winner's Kiss est le troisième tome de The Winner's Trilogy et ne peut pas être lu seul. Avant de commencer ce roman, vous devez lire les deux livres précédents :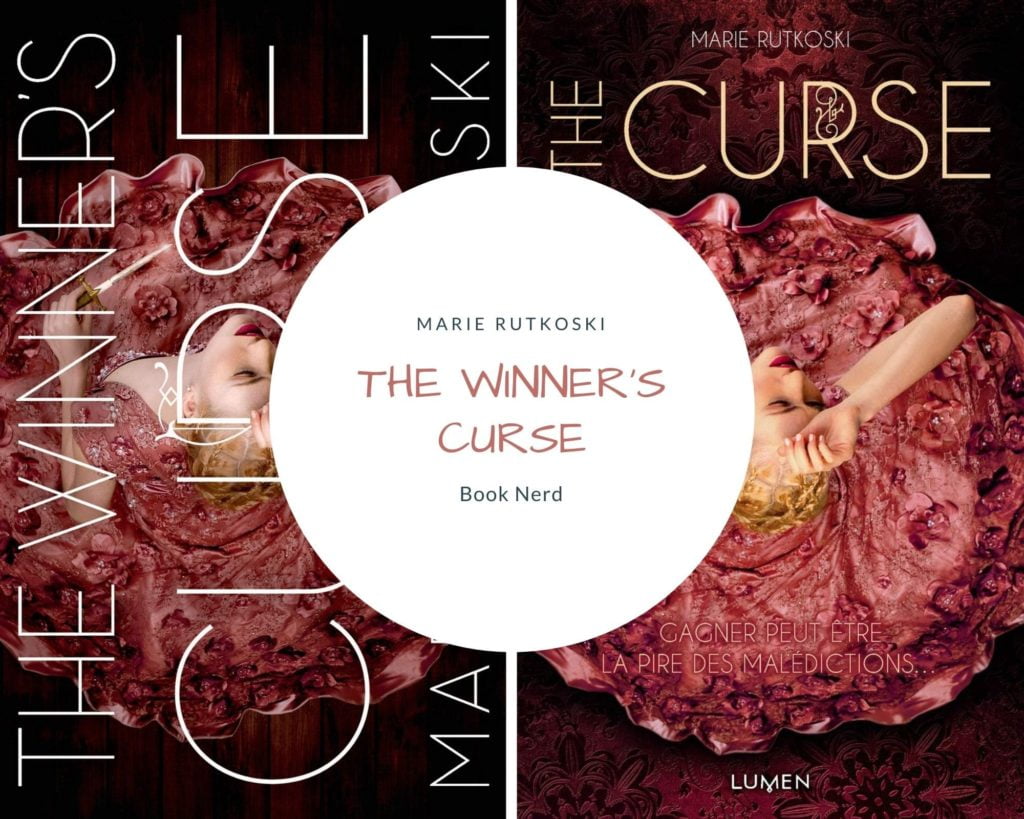 The Winner's Curse
Le premier tome est traduit en français sous le titre "The Curse"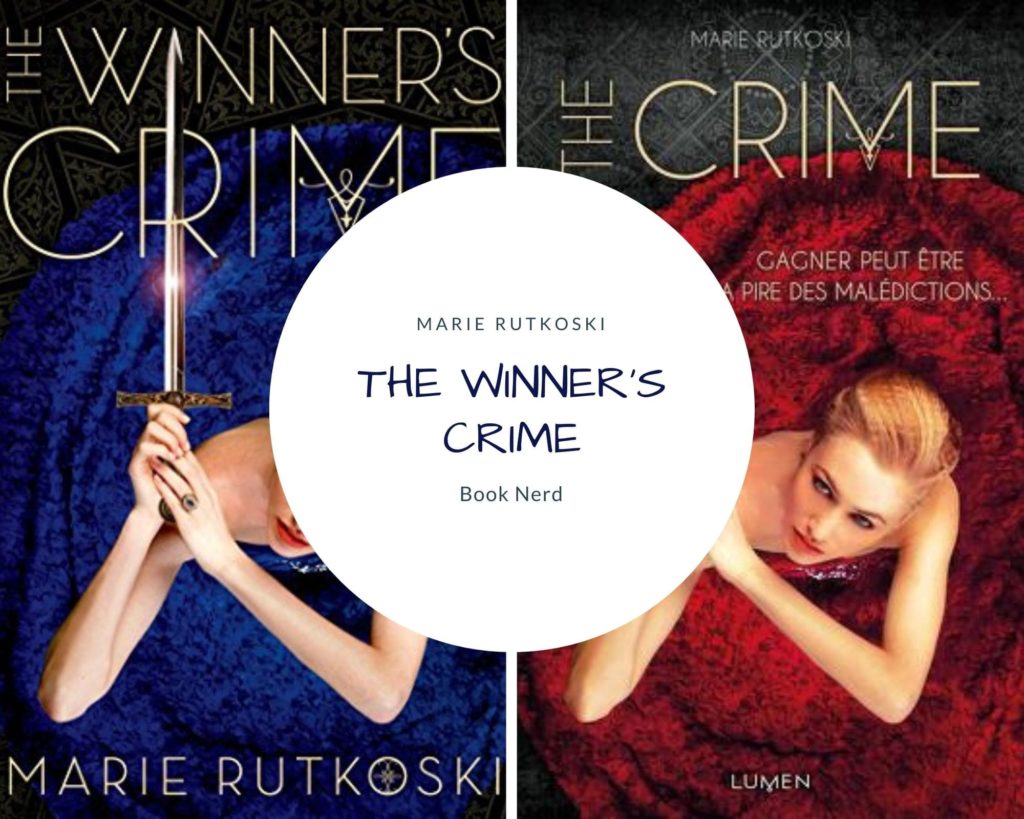 The Winner's Crime
Le deuxième tome est traduit en français sous le titre "The Crime"
---
La version originale : The Winner's Kiss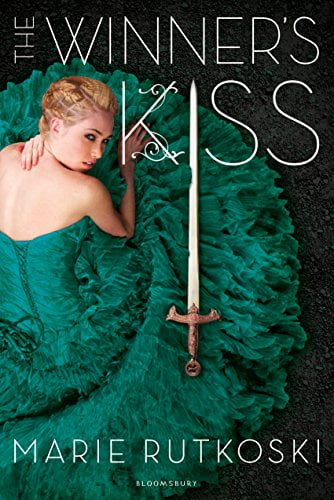 Some kisses come at a price.
War has begun. Arin is in the thick of it with untrustworthy new allies and the empire as his enemy. Though he has convinced himself that he no longer loves Kestrel, Arin hasn't forgotten her, or how she became exactly the kind of person he has always despised. She cared more for the empire than she did for the lives of innocent people—and certainly more than she did for him.
At least, that's what he thinks.
In the frozen north, Kestrel is a prisoner in a brutal work camp. As she searches desperately for a way to escape, she wishes Arin could know what she sacrificed for him. She wishes she could make the empire pay for what they've done to her.
But no one gets what they want just by wishing.
As the war intensifies, both Kestrel and Arin discover that the world is changing. The East is pitted against the West, and they are caught in between. With so much to lose, can anybody really win?
La version française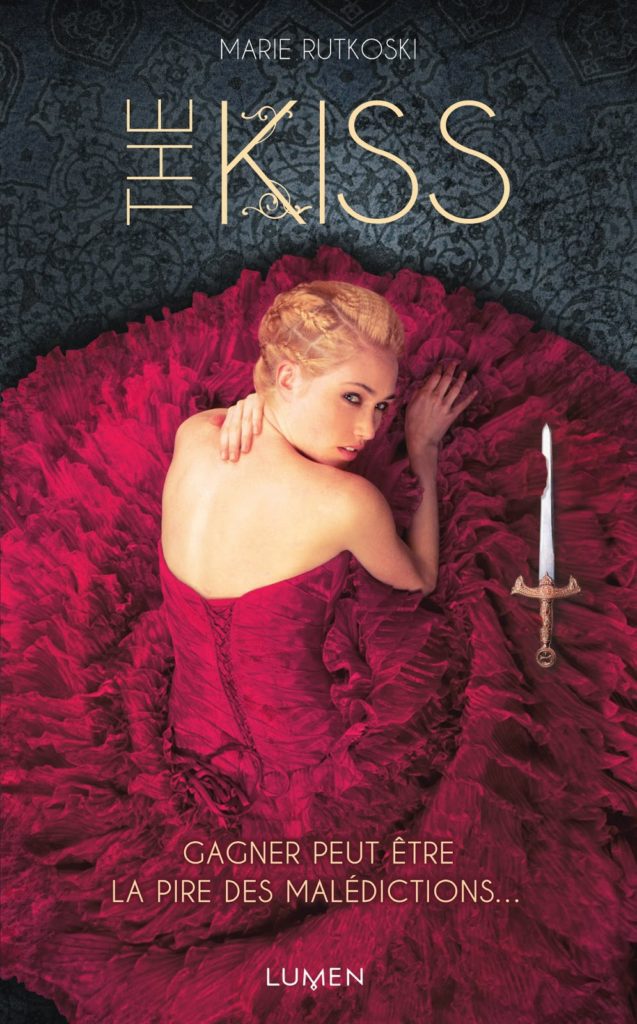 La guerre a éclaté. Arin se retrouve au centre des affrontements, avec l'Orient comme allié et, pour ennemi, l'Empire qui l'avait réduit en esclavage. Il est enfin parvenu à fermer son esprit au souvenir obsédant de Kestrel, même s'il ne parvient pas tout à fait à l'effacer de sa mémoire. Mais sa décision est prise : il n'a plus que faire de celle qui, le croit-il, soutient l'Empereur envers et contre tout, malgré les innocents massacrés, malgré le danger qui menace Arin et les siens… Mais la vérité est tout autre.
C'est loin au nord, dans un des nombreux camps de travail impériaux, que dépérit peu à peu Kestrel, fiancée déchue de l'héritier de l'Empire. Droguée – une façon de s'assurer de son obéissance -, elle risque de perdre un peu plus chaque jour, comme les prisonniers qui l'entourent, tout souvenir de sa vie passée.
Déjà, plus au sud, les combats font rage, et les vies d'Arin et de Kestrel se retrouvent prises entre le marteau et l'enclume… Pour elle comme pour lui, l'heure est venue de jouer cartes sur table.
Mais quand les enjeux sont aussi élevés, est-il vraiment possible de remporter la mise ? Dans un monde nouveau, né de l'imagination d'une auteure unanimement saluée pour son talent, découvrez les jeux de pouvoir, les coups de bluff et les enjeux vertigineux de la partie de poker menteur à laquelle se livrent deux espions pris dans les nasses de deux causes ennemies !
Mon avis
★★★★★ 5/5
Cette trilogie reste définitivement l'une de mes préférées dans le genre Young Adult.
J'ai beaucoup aimé les deux personnages principaux, leur évolution au fil de la trilogie, leur relation.
A l'issue de ce troisième tome, j'ai vraiment la sensation que l'histoire a suivi une ligne logique, que tout ce qui est arrivé devait arriver et que leurs aventures n'auraient pas pu se dérouler différemment.
C'est également un des rares romans Young Adult qui abordent la question de la sexualité, sans entrer dans des descriptions détaillées mais sans l'éviter non plus.
On a vraiment des personnages principaux comme secondaires extrêmement intéressants, jamais manichéens, qui apportent une vraie valeur à l'histoire. Les "méchants" de l'histoire sont aussi très bien construits, à la fois effrayants, manipulateurs et charismatiques.
Bref, une trilogie qui se lit vite, passionnante et qui évite les clichés du deuxième tome creux ou du triangle amoureux. Je ne peux que vous la recommander !