Sommaire :
La version originale : Alex, approximately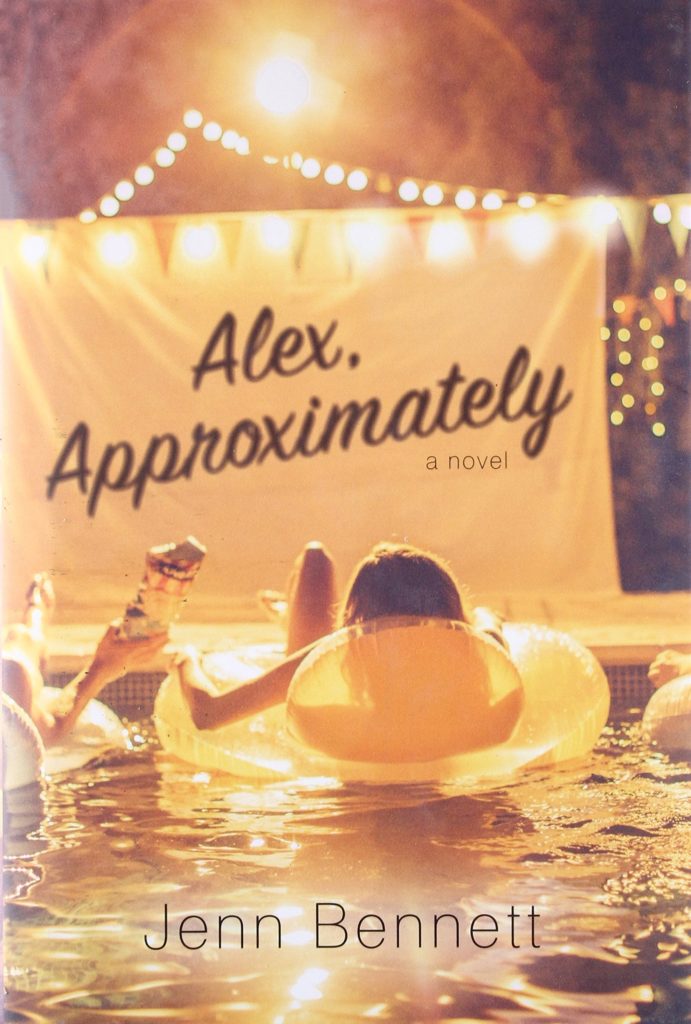 Classic movie buff Bailey "Mink" Rydell has spent months crushing on a witty film geek she only knows online by "Alex." Two coasts separate the teens until Bailey moves in with her dad, who lives in the same California surfing town as her online crush.
Faced with doubts (what if he's a creep in real life—or worse?), Bailey doesn't tell Alex she's moved to his hometown. Or that she's landed a job at the local tourist-trap museum. Or that she's being heckled daily by the irritatingly hot museum security guard, Porter Roth—a.k.a. her new arch-nemesis. But life is whole lot messier than the movies, especially when Bailey discovers that tricky fine line between hate, love, and whatever-it-is she's starting to feel for Porter.
And as the summer months go by, Bailey must choose whether to cling to a dreamy online fantasy in Alex or take a risk on an imperfect reality with Porter. The choice is both simpler and more complicated than she realizes, because Porter Roth is hiding a secret of his own: Porter is Alex…Approximately.
La version française : Alex, peut-être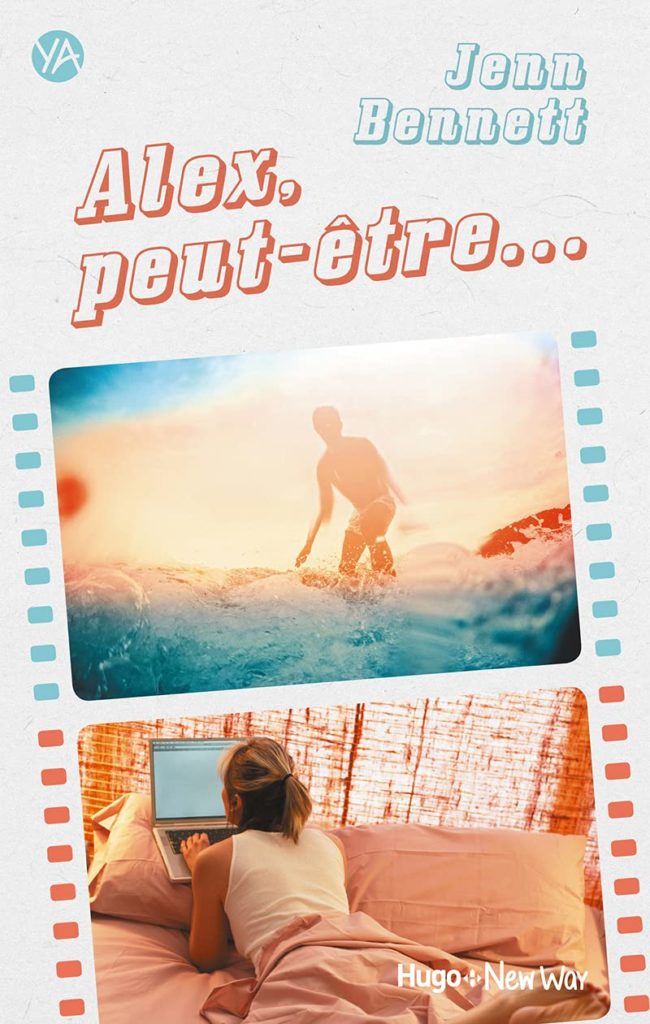 Fan absolue de cinéma, Bailey Ridell a passé son année de lycée à discuter en ligne avec Alex, un geek également passionné des salles obscures. Et peut-être aussi à craquer un peu pour lui… Mais alors qu'elle s'apprête à le rencontrer, elle commence à paniquer. Et si c'était un pervers qui se cachait derrière son écran ? Ou tout simplement une déception dans la vraie vie ?
Dans le petit musée local où elle s'est dégoté un boulot pour l'été, elle se rapproche de Porter, un mystérieux surfer un brin impertinent. Mais avant de décider avec qui elle pourrait partager une belle histoire, Bailey veut découvrir qui est Alex. Elle va donc remonter sa piste pour le retrouver.
Tandis que la vérité se dévoile, Bailey devra assumer celle qu'elle est vraiment et faire un choix. Alex, peut-être ?
Mon avis
★★★ 3,5/5
Alors que j'allais relire pour la 14° fois (au moins !) Dear Aaron, je me suis dit que j'allais chercher des romances épistolaires du même genre pour essayer d'élargir un peu mes horizons et c'est comme ça que je suis tombée sur ce roman.
C'est une petite histoire mignonne mais pas réellement ce que je souhaitais, et là je pense que ça vient vraiment de moi.
Tout d'abord, je pense être trop vieille pour ce livre, je l'aurais beaucoup plus apprécié vers 16 ans, là c'était peut-être trop "jeune" pour moi.
Ensuite, le côté épistolaire est réellement secondaire or c'est vraiment ce que je voulais lire au moment où j'ai ouvert ce livre. Le roman a lieu en Californie ☀️, on a un peu l'impression d'être en vacances au soleil, les orteils dans le sable à manger des pokés, en regardant des surfeurs (et là je dis oui, oui, oui) 🏄🏻‍♂️
Il y a une vraie alchimie entre les personnages et j'ai beaucoup aimé la personnalité de Porter, même s'il est presque trop parfait ! C'est peut-être ça en définitive qui m'a empêché de mettre une note plus élevée à ce livre, c'est un peu trop lisse. Mais on passe un bon moment !
Si vous recherchez une histoire d'amour facile à lire, sans prise de tête et sans scènes de sexe détaillées, vous allez apprécier !
⚠️ Scènes de sexe mentionnées mais non détaillées.