Sommaire :
La série Winston Brothers
Beard Necessities est le septième et ultime tome de la série The Winston Brothers. Il peut être lu seul mais il se pose un peu comme le tome qui réunit toute la fratrie autour d'un objectif commun. Il est donc préférable de lire les tomes précédents, en particulier Beard With Me, qui se présente comme un préquel de Beard Necessities.
La version originale : Beard Necessities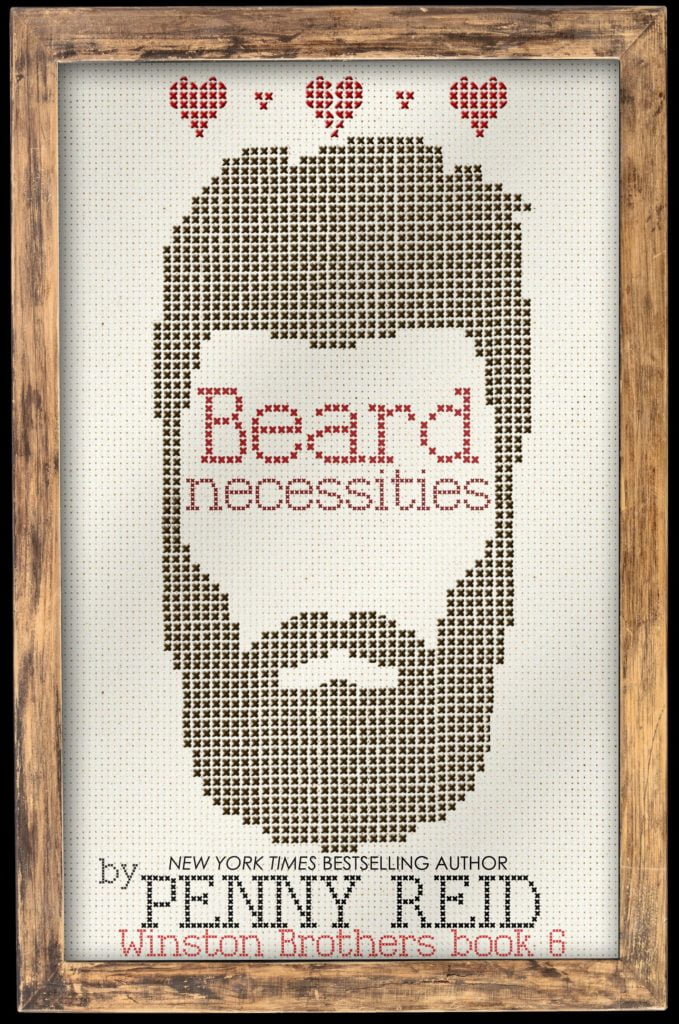 Billy Winston's family is going to see him happy and in love if it's the last thing they do.
No one deserves a happily-ever-after quite as much as the second oldest Winston brother and his lady love, Claire McClure (aka Scarlet St. Claire). Cruelty and circumstance tore them apart almost twenty years ago. Secrecy and bitterness kept them separated.
But you know who's tired of their separation and stubbornness? Everyone. Especially Billy Winston's family. And now they're going to do something about it.
Well-meaning interference means the star-crossed lovers can't stop tripping over each other in the hills of Tuscany, the catacombs of Rome, and the waterways of Venice. Billy and Claire find themselves thrown together and at the mercy of the Winston siblings' shenanigans.
But will their forced proximity bring them together? Or push them even further apart?
This second-chance romance brings back the entire Winston gang, playing cupid in one last story of love, hi-jinks, and family collusion.
La version française
Ce roman n'est pas (encore) traduit en français.
Mon avis
★★★★ 4/5
J'ai attendu longtemps le tome dédié à Billy. Lorsque j'ai commencé à lire les Winston Brothers, Penny Reid avait seulement sorti les trois premiers tomes, j'ai donc eu le temps d'imaginer ce qui avait pu se passer entre Billy et Claire. Et je dois dire que ce dernier tome n'était pas du tout ce que j'avais imaginé.
Je pensais que l'auteur allait nous proposer un tome où tout le monde se retrouve pour les pousser à se parler, à se redonner une chance et dans un sens c'est le cas. Mais je dois dire que j'ai été un peu déçue de ce tome et je pense que cela vient du rythme du roman.
J'ai trouvé la transition d'un Billy convalescent, triste et surtout très en colère à un Billy amoureux un peu trop rapide. Les moments de colère et de mauvaise communication durent longtemps au début du roman avant que les personnages opèrent un 180° assez brutal dans leur relation.
Ca manquait de fluidité pour être complètement crédible et j'ai eu des moments d'agacement, de frustration à la lecture de ce livre. Je pense que j'avais un peu trop d'attentes le concernant. (le problème d'attendre un roman pendant des années !)
Pour être tout à fait honnête, je l'ai lu à sa sortie et je ne l'ai jamais relu alors qu'il avait réellement tous les éléments pour être un de mes préférés de la série.