Sommaire :
La série The Seafare Chronicles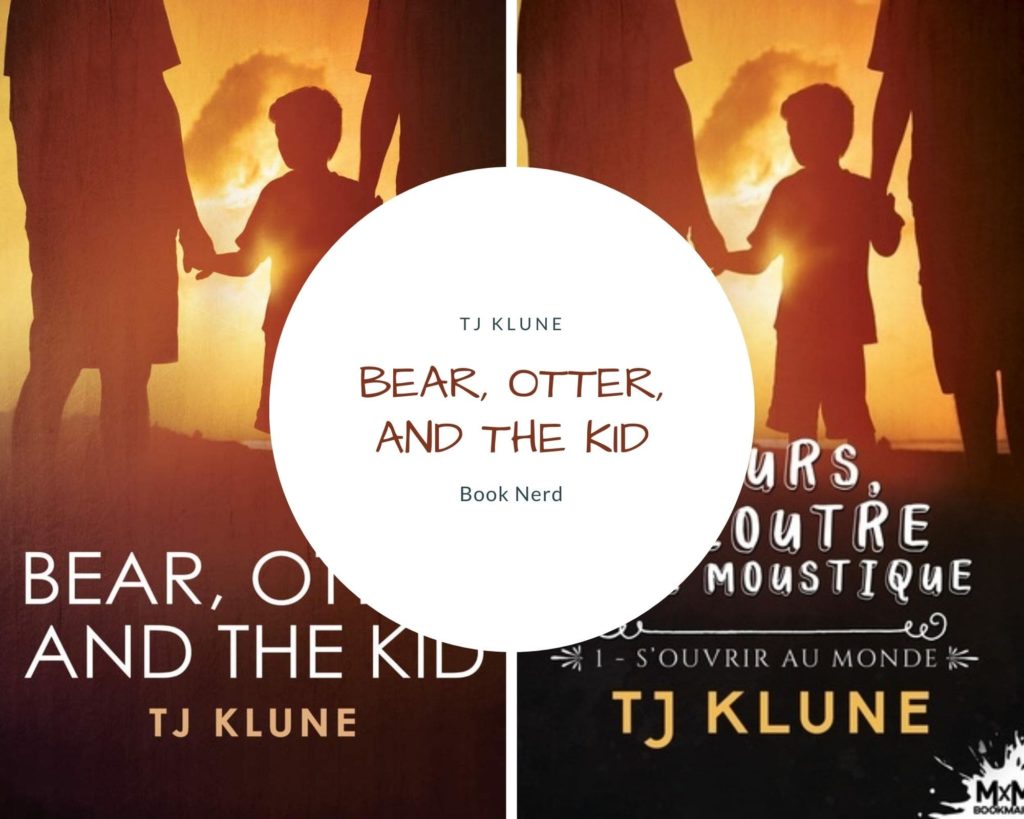 Bear, Otter, and The Kid
"Who We Are" est le deuxième tome de la série "The Seafare Chronicles", traduite en français sous le nom "L'Ours, la Loutre, et le Moustique".
Avant de lire ce roman, il vous faut lire "Bear, Otter, and The Kid", le tome 1.
---
La version originale : Who We Are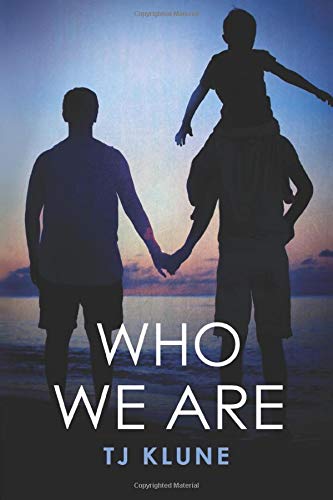 Bear, Otter, and the Kid survived last summer with their hearts and souls intact. They've moved into the Green Monstrosity, and Bear is finally able to admit his love for the man who saved him from himself.
But that's not the end of their story. How could it be?
The boys find that life doesn't stop just because they got their happily ever after. There's still the custody battle for the Kid. The return of Otter's parents. A first trip to a gay bar. The Kid goes to therapy, and Mrs. Paquinn decides that Bigfoot is real. Anna and Creed do… well, whatever it is Anna and Creed do. There are newfound jealousies, the return of old enemies, bad poetry, and misanthropic seagulls. And through it all, Bear struggles to understand his mother's abandonment of him and his brother, only to delve deeper into their shared past. What he finds there will alter their lives forever and help him realize what it'll take to become who they're supposed to be.
Family is not always defined by blood. It's defined by those who make us whole—those who make us who we are.
La version française : L'Ours, la Loutre et le Moustique : Ce Que Nous Sommes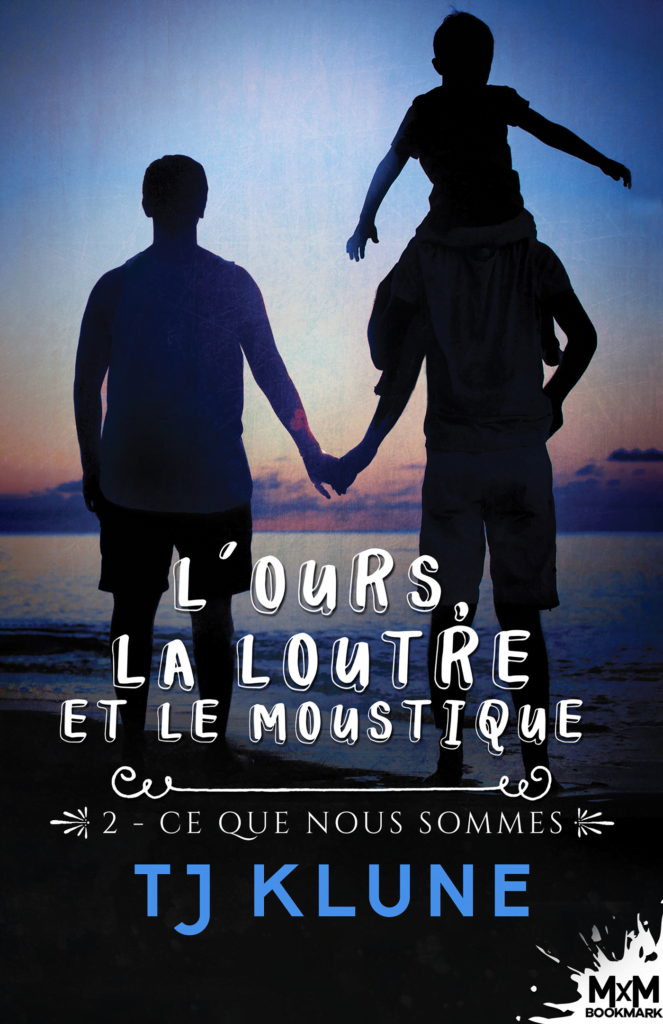 Bear, Otter et le Moustique ont survécu à l'été précédent en conservant leur coeur et leur âme intacts. Ils ont emménagé dans la Monstruosité Verte, et Bear est enfin capable d'admettre son amour pour l'homme qui l'a sauvé de lui-même.
Mais ce n'est pas la fin de leur histoire. Comment cela pourrait-il l'être ?
Les garçons découvrent que la vie ne s'arrête pas uniquement parce qu'ils ont obtenu leur happy-end. Il reste encore la bataille pour la garde du Moustique. Le retour des parents d'Otter. Une première virée dans un bar gay. Le Moustique suit une thérapie, et Mme Paquinn décide que Bigfoot est réel. Anna et Creed font, eh bien, leurs trucs d'Anna et Creed. Il y a de nouvelles jalousies, le retour de vieux ennemis, de la mauvaise poésie et des mouettes misanthropes.
Et au milieu de tout ça, Bear se débat pour comprendre pourquoi sa mère les a abandonnés lui et son frère, uniquement pour plonger encore plus loin dans leur passé commun. Ce qu'il y découvre va changer leurs vies à tout jamais et l'aider à réaliser ce qu'il leur en coûtera pour devenir ce qu'ils sont censés être.
La famille n'est pas toujours déterminée par le sang. Elle est déterminée par ceux qui nous construisent, ceux qui font de nous ce que nous sommes.
Mon avis
★★★★ 4/5
Après avoir adoré le premier tome, je me suis lancée sans attendre dans le deuxième. On retrouve tous les ingrédients qui ont fait le succès de Bear, Otter, and The Kid. Des dialogues qui font mouche, des personnages drôles et attachants. Mais à la différence du premier tome, j'ai trouvé quelques longueurs.
Qu'on se le dise, on parle d'un roman de TJ Klune, donc il est déjà dans une ligue qui lui est propre. Je chipote donc un petit peu. Mais j'ai trouvé que Bear se posait beaucoup (trop ?) de questions et si je peux comprendre pourquoi, j'ai trouvé que parfois ses introspections étaient un peu trop longues.
De même que ses doutes ou par exemple toute la situation avec Isaiah, que je n'ai pas trouvé vraiment utile pour l'histoire. Même si, encore une fois, je comprends pourquoi l'auteur en est arrivé là. Mais bon, c'est sûrement mon âme de romantique qui parle 🙃
Je disais dans ma review du tome précédent que certains points étaient restés en suspens, et bien ils sont traités dans ce tome ! Les deux prochains tomes de la série seront consacrés à Ty, qui est toujours aussi drôle. J'ai hâte de découvrir la suite de ce personnage unique en son genre ^^