Sommaire :
La trilogie Folk
Forgotten Vows est le deuxième tome de la trilogie Folk. Les tomes sont consacrés aux mêmes personnages et doivent donc être lus dans l'ordre.
Vous pouvez retrouver le résumé du tome 1, Mortal Skin, et mon avis par ici :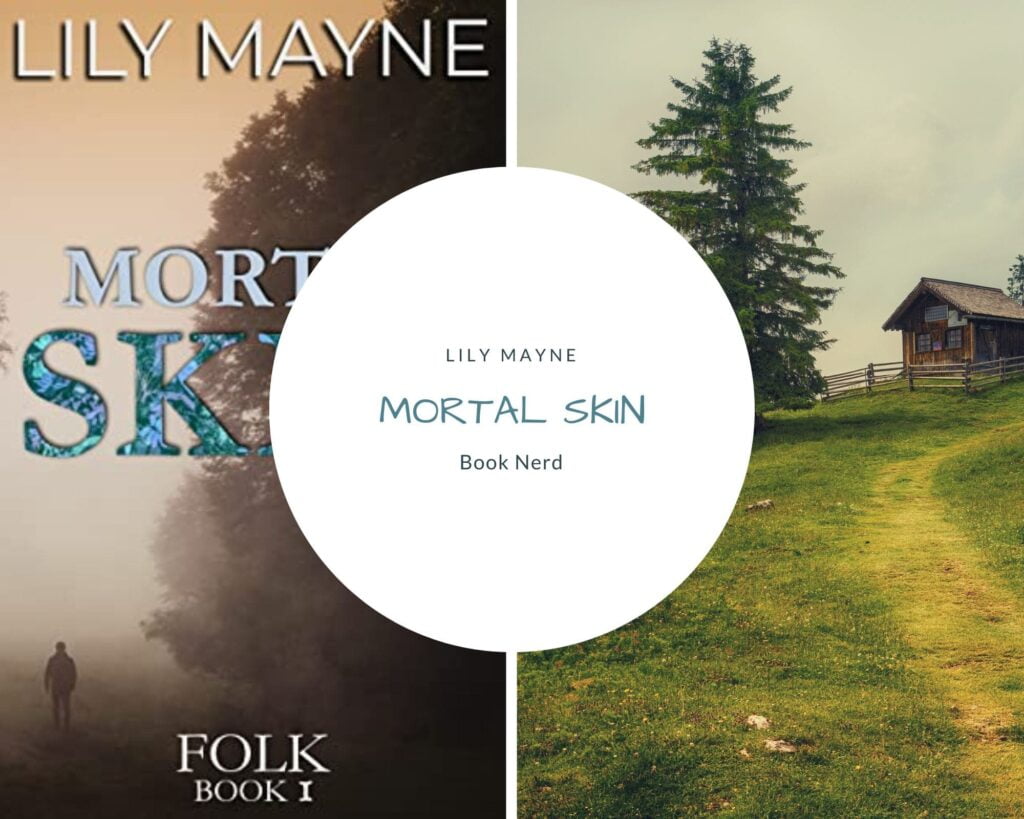 La version originale – Forgotten Vows (Folk #2)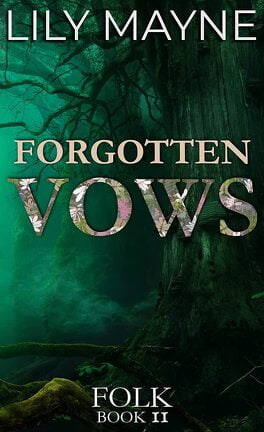 My mortal skin is gone.
I'm one of them. One of the Folk. And all I feel is anger.
I'm going to kill the Carlin and her sons for everything they did to me. It's all I care about.
But first, I have to navigate this new world. My new skin. My new brother. And, when I fall into her clutches, my fae mother—the Brid. The Seelie Queen.
I don't like what I'm becoming, but I can't stop it. Something's wrong with me. Something's missing. There's a hollow ache in my chest and I can't fill it, no matter what I do. It's like I've forgotten something vital from my time on unseelie land.
Why do I feel so incomplete? Why do I have an oath etched onto my skin, one I don't remember making? Why is there a tiny black feather nestled in my throat that I can't bring myself to take off?
Why do I feel so much longing every time I see a beautiful black-haired, black-eyed unseelie fae, even though I don't remember him at all?
My life has become yet another game of cat and mouse, but this time it's not just the Carlin and her sons trying to get me. New threats lurk, and I have to force myself into this new fae skin to be able to fight them.
La version française
Ce roman n'est pas encore traduit en français.
Mon avis
★★★★ 4/5
Après le cliffhanger du premier tome, j'ai sauté sur le deuxième tome pour connaître la suite des aventures de Ash et Lonan. Et j'ai passé un excellent moment mais il y a deux trois éléments qui me chiffonnent.
Ash et Lonan sont vraiment adorables et ils sont fantastiques ensemble. J'ai beaucoup aimé le personnage de Lonan dans ce deuxième tome. A la différence du premier, on a ici des chapitres de son point de vue, on peut donc voir à quel point il est prisonnier de sa famille, à quel point il souffre. C'est vraiment un personnage très attachant et j'espère que le troisième tome sera majoritairement consacré à son émancipation.
Du côté de Ash, tout est un peu trop "facile" pour lui à mes yeux mais ça ne m'a pas dérangé plus que ça même si je doute qu'on puisse apprendre à manier un arc en 3 semaines. J'ai beaucoup aimé l'arrivée de Nua et Gillie dans ce tome, ils sont adorables.
En revanche, je me suis dit qu'il y avait des incohérences dans ce roman (attention mini risque de spoils) :
La bague de Lonan : je croyais qu'il l'avait récupérée ? J'ai du louper un épisode
La taille du Royaume : j'ai vraiment du mal à visualiser la superficie de ce monde dans son ensemble, on dirait que tout est à l'échelle Polly Pocket. On peut aller d'un point A à un point B en moins d'une journée où qu'on se trouve.
Le passage d'un Royaume à un autre : comment se fait-il qu'Ash puisse retourner dans le Royaume Unseelie comme si de rien n'était ? Surtout après tous les changements du tome 2 ? Normalement, il ne devrait pas pouvoir entrer sans y être invité puisque sa marque a disparu lorsqu'il a perdu son enveloppe corporelle mortelle ?
Je ne suis pas hyper au clair sur ce point 🤔 Idem, elle le sent venir à la fin du roman mais pas quand il vient chercher ses affaires au cottage ? Certes, il a connu des évolutions considérables depuis mais je n'ai pas compris la différence…
Dans l'ensemble, j'ai passé un très bon moment et je les adore ensemble mais j'ai trouvé que ce deuxième tome avait une petite problématique de rythme. Je pense très sincèrement qu'il aurait gagné à avoir une cinquantaine de pages en moins. La fin traine en longueur et j'ai eu constamment l'impression que les chapitres ressassaient la même chose. Je pensais que c'était résolu et non, on prend les mêmes et on recommence. J'attendais le moment où on aurait le petit élément pour créer une impatience vis-à-vis du tome 3 mais il faut vraiment arriver à la toute dernière page pour l'obtenir.
Avant de commencer à lire ce tome, j'avais peur de deux éléments : un cliffhanger qui nous laisse sur notre fin car le troisième tome n'a même pas encore de titre annoncé et le fait que Ash aille voir ailleurs lors de son amnésie. Si les réponses à ces deux questions vous intéressent, continuez de lire ce paragraphe, sinon passez au paragraphe suivant. Vous voilà prévenus. Donc non, il n'y a pas de cliffhanger sur ce tome, juste une petite phrase qui annonce la couleur pour le troisième tome. Et non, Ash ne va pas voir ailleurs, ils sont tous les deux fidèles.
Malgré ces quelques points un peu plus mitigés, c'est quand même une très bonne série, et j'ai hâte de découvrir le tome 3. J'espère juste que les pensées de Lonan sur la fin ne vont pas être au centre du tome 3 avec un souci de communication entre lui et Ash. J'ai déjà trouvé que c'était redondant sur la fin du tome 2. Je veux du Lonan badass qui vient se venger et prendre ce qui lui est du !