Sommaire :
La version originale – Milo (Finding Home #2)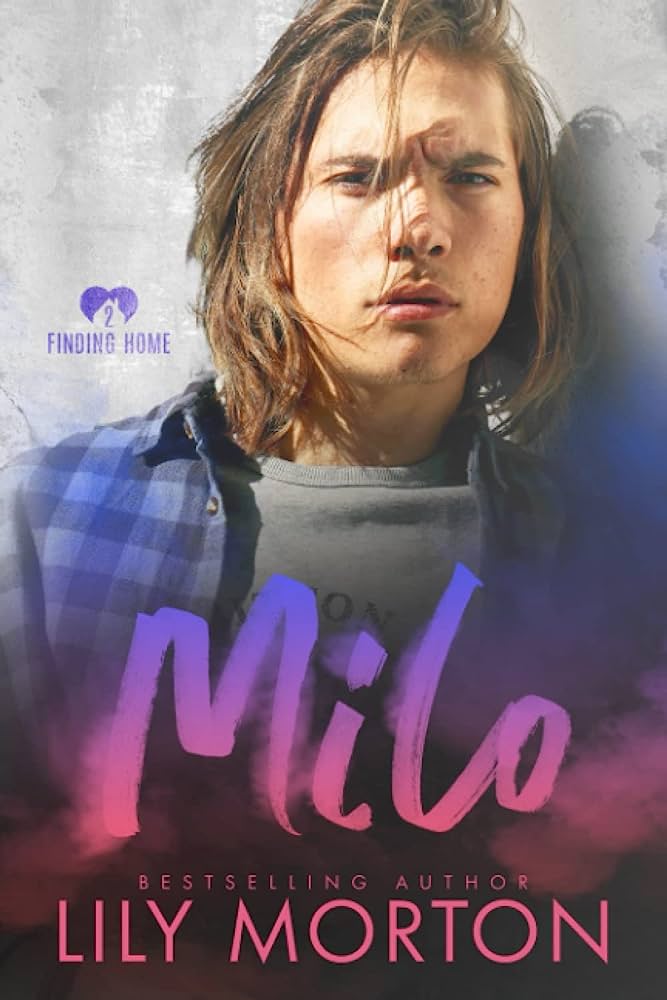 Once upon a time a brave knight rescued a young man. Unfortunately, he then spent the next few years bossing the young man around and treating him like a child.
Milo has been burying himself at Chi an Mor, hiding from the wreckage of his once promising career and running from a bad relationship that destroyed what little confidence he had. Niall, his big brother's best friend, has been there for him that entire time. An arrogant and funny man, Niall couldn't be any more different from the shy and occasionally stuttering Milo, which has never stopped Milo from crushing wildly on the man who saved him.
However, just as Milo makes the decision to move on from his hopeless crush, he and Niall are thrown into close contact, and for the first time ever Niall seems to be returning his interest. But it can never work. How can it when Milo always needs rescuing?
From the bestselling author of the Mixed Messages series comes a story about a man who needs to write his own happily ever after.
Content warning: There are descriptions of domestic abuse in this book.
La version française
La traduction du premier tome sera disponible en août 2023, ce n'est donc qu'une question de temps avant que Milo soit traduit à son tour !
Mon avis
★★★ 3,5/5
Le deuxième tome de Finding Home se concentre sur les personnages de Milo, qui travaillait avec Oz dans le premier tome et Niall, qui gère tout le domaine pour le compte de Silas. Deux personnages très différents qu'on avait rencontré dans le tome 1.
Niall est sûr de lui, profite pleinement de la vie, très à l'aise avec sa sexualité. Milo est tout l'opposé. Très renfermé, une relation abusive l'a profondément marqué et lui a causé des problèmes de confiance en lui.
J'avoue qu'en commençant ce livre, je ne m'attendais pas à ce que le roman prenne cette tournure là. Pour moi, l'aspect "Personnalités très différentes" + "Traumatisme" étaient suffisants pour créer une histoire solide. 
Cependant, attention risque de mini-spoil, l'auteur a ajouté un élément que je n'avais pas vu venir et que je n'ai pas apprécié : un passé entre Niall et Gideon, le grand-frère de Milo. Même si ce point est plutôt bien traité, je trouve que le côté mon meilleur ami avec mon petit frère suffisait amplement. Je déteste les triangles amoureux (bien que ce ne soit pas vraiment le cas ici) et le côté "Comparons nos notes quand on couche avec Niall" me mettait mal à l'aise.
Cela étant, ce point était mieux traité que ce à quoi je m'attendais, ce qui fait que j'ai tout de même réussi à apprécier cette lecture mais vraiment, l'auteur aurait du s'en tenir au grand-frère protecteur qui ne veut pas que son meilleur ami soit avec son petit frère. Là j'aurais totalement validé !
⚠️ Trigger warning : Scènes d'une ex relation abusive avec harcèlement moral voire sexuel