Sommaire :
La version originale : Tell Me Three Things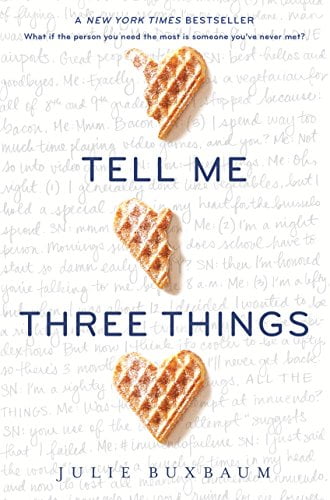 Everything about Jessie is wrong. At least, that's what it feels like during her first week of junior year at her new ultra-intimidating prep school in Los Angeles. Just when she's thinking about hightailing it back to Chicago, she gets an email from a person calling themselves Somebody/Nobody (SN for short), offering to help her navigate the wilds of Wood Valley High School. Is it an elaborate hoax? Or can she rely on SN for some much-needed help?
It's been barely two years since her mother's death, and because her father eloped with a woman he met online, Jessie has been forced to move across the country to live with her stepmonster and her pretentious teenage son.
In a leap of faith—or an act of complete desperation—Jessie begins to rely on SN, and SN quickly becomes her lifeline and closest ally. Jessie can't help wanting to meet SN in person. But are some mysteries better left unsolved?
La version française : Trois de tes secrets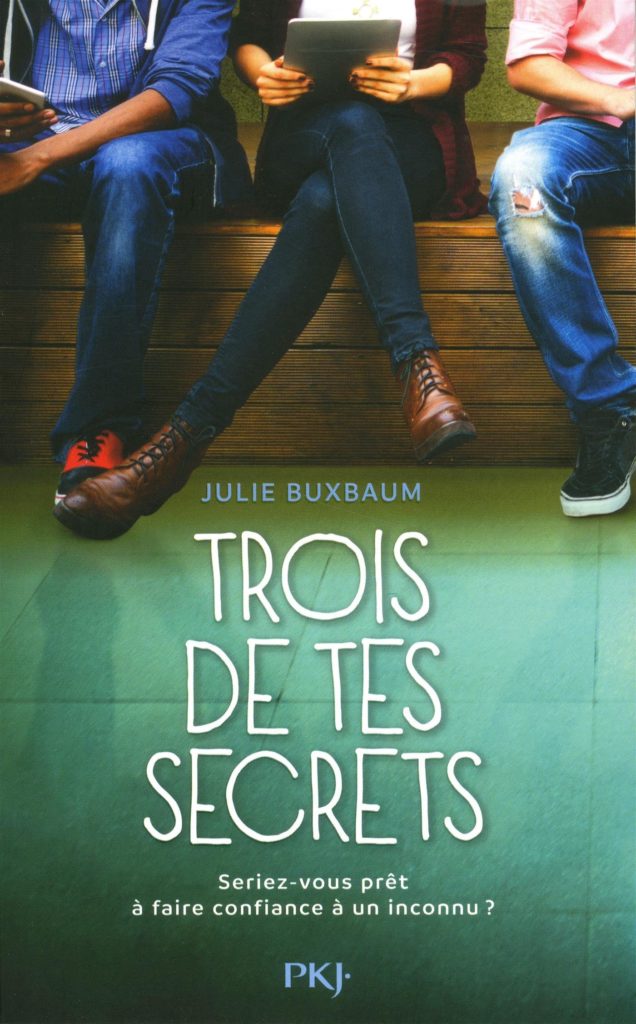 Jessie trouvera-t-elle qui est son mystérieux bienfaiteur ?
Nouvelle dans un lycée huppé de Los Angeles, Jessie ne se sent pas à sa place.
Alors qu'elle songe à rentrer à Chicago, elle reçoit un mail providentiel et… anonyme : un expéditeur inconnu lui prodigue de précieux conseils pour s'intégrer et éviter les pièges de Wood Valley.
Jessie ignore tout de son ange gardien mais décide de lui faire confiance. Pour faire tomber le masque, elle l'incite toutefois à lui révéler trois de ses secrets…
Mon avis
★★★★ 4/5
Si vous suivez un peu ce blog, vous savez que j'adore les romances épistolaires. Ici, on est sur un roman Young Adult donc qui cible un public adolescent / jeunes adultes. Il n'y a pas de scènes de sexe, bien que le sujet soit abordé de manière assez pudique, comme on en parle entre copines quand on est adolescentes.
J'ai apprécié ce roman, ce n'est pas un coup de coeur mais cela vient clairement du fait que je suis un peu trop vieille pour ce type de livres, je l'aurais beaucoup plus apprécié étant adolescente. Maintenant, je cherche des éléments différents dans des romances.
Cela étant, c'est un roman très bien écrit, du point de vue unique de Jessie, qui arrive dans un nouveau lycée suite au remariage de son père avec une femme qu'elle ne connait pratiquement pas. Jessie est très marquée par le décès de sa maman et perdue dans cette nouvelle vie qu'elle n'a ni choisie ni vu venir.
J'ai beaucoup apprécié le fait qu'on ait le point de vue unique de Jessie. Et même si on devine assez vite qui se cache derrière Somebody Nobody, il subsiste quand même une certaine part de mystère qui rappelle un peu Simon vs the Homo Sapiens Agenda (roman dans lequel l'identité de Blue est tenue secrète très longtemps).
Un autre point positif sur ce roman : les personnages sont traités véritablement comme des adolescents de 16 ans. Ils ne font ni trop jeunes, ni trop vieux. Les sentiments sont également très justes. L'auteur a utilisé son propre vécu, ayant perdu sa mère à 14 ans, pour écrire ce roman. Et ça donne un personnage féminin très crédible et attachant.
En somme, un joli livre plaisant à lire !

Trigger Warning :
Mention d'un décès à cause d'une overdose d'héroïne
Quelques scènes de harcèlement scolaire (majoritairement verbal)