Source du fan art ci-dessus : Pinterest
Sommaire :
La version originale – The Foxhole Court (All for the Game #1)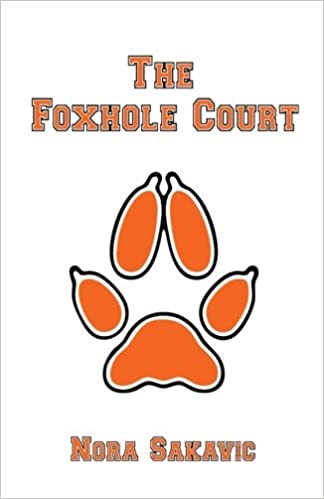 Neil Josten is the newest addition to the Palmetto State University Exy team. He's short, he's fast, he's got a ton of potential—and he's the runaway son of the murderous crime lord known as The Butcher.
Signing a contract with the PSU Foxes is the last thing a guy like Neil should do. The team is high profile and he doesn't need sports crews broadcasting pictures of his face around the nation. His lies will hold up only so long under this kind of scrutiny and the truth will get him killed.
But Neil's not the only one with secrets on the team. One of Neil's new teammates is a friend from his old life, and Neil can't walk away from him a second time. Neil has survived the last eight years by running. Maybe he's finally found someone and something worth fighting for.
La version française
A ma connaissance, le roman n'a pas encore été traduit en français. N'hésitez pas à me le dire s'il est maintenant disponible, je mettrai l'article à jour !
Mon avis
★★★ 3,5/5
J'ai découvert ce roman en furetant dans de nombreux fan arts Pinterest et l'univers avait l'air très sympathique !
Ce premier tome est vraiment ici pour poser les prémices de l'histoire. Il est relativement court (172 pages sur ma liseuse) mais heureusement, n'a pas le rythme d'une nouvelle. L'auteur prend son temps pour nous présenter les personnages, l'univers et créer un début de relation entre eux.
Le début de cette trilogie est assez prenant même si j'ai quelques réserves sur la fin de ce premier tome et des décisions que je trouve parfois trop hâtives vis-à-vis de la psychologie du personnage. L'auteur a choisi des personnages complexes, en particulier Andrew, pour qui éprouver de l'empathie peut s'avérer difficile au début mais la mission est plutôt réussie. Si on ne comprend pas tous les rouages, on s'attache aux personnages même les plus torturés.
J'enchaîne sur le tome 2 de ce pas 🙂