Sommaire :
La trilogie Captive Prince
Ce roman est le troisième et dernière tome de la trilogie Captive Prince. Pour éviter tout spoil, commencez par lire les deux premiers tomes :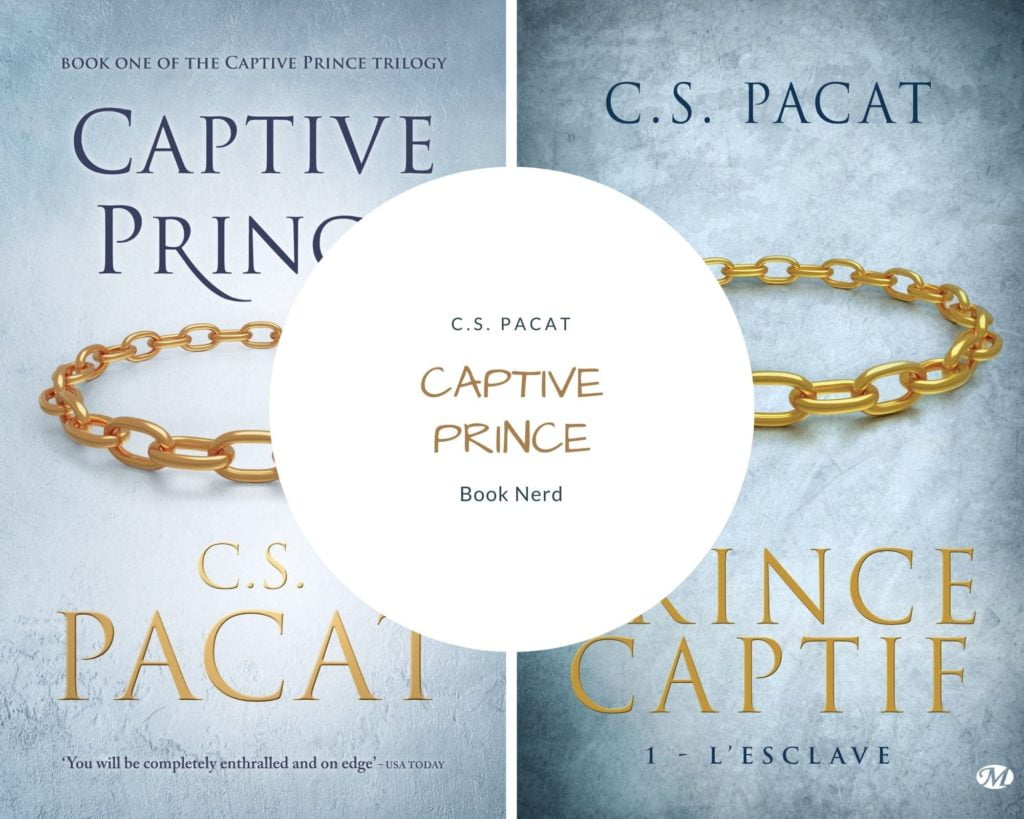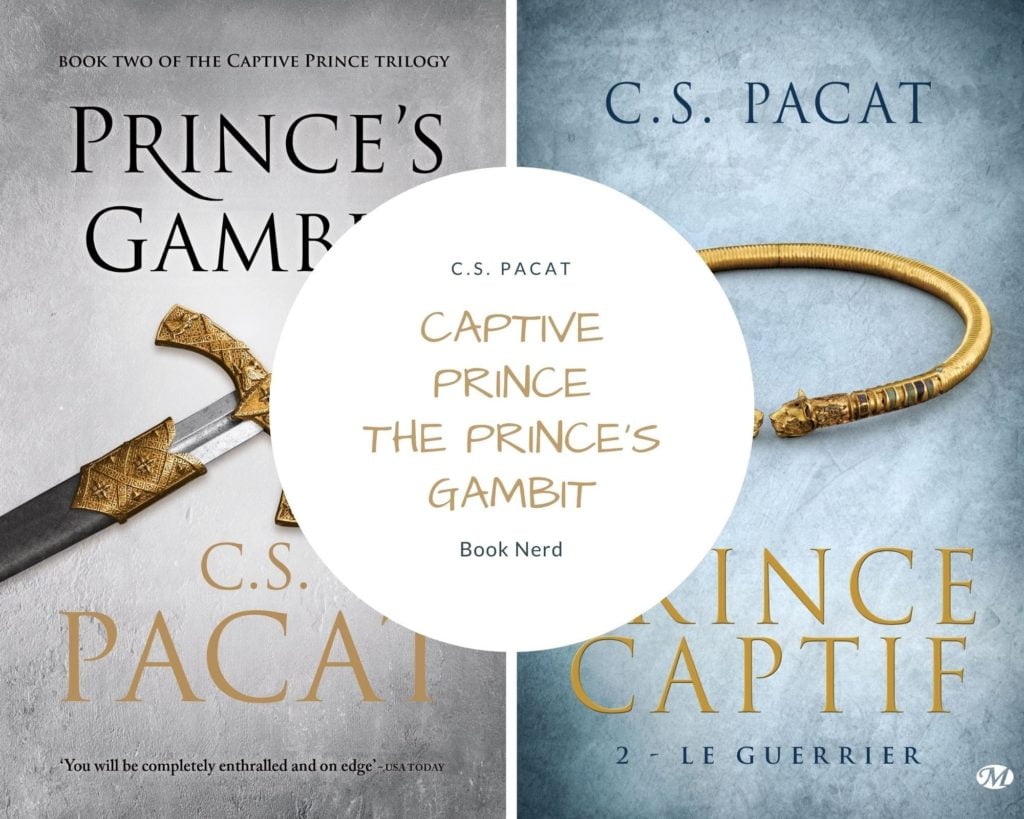 Captive Prince #2 : The Prince's Gambit
La version originale – Captive Prince #3: Kings Rising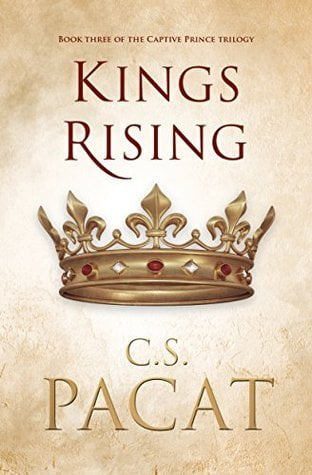 Damianos of Akielos has returned.
His identity now revealed, Damen must face his master Prince Laurent as Damianos of Akielos, the man Laurent has sworn to kill.
On the brink of a momentous battle, the future of both their countries hangs in the balance. In the south, Kastor's forces are massing. In the north, the Regent's armies are mobilising for war. Damen's only hope of reclaiming his throne is to fight together with Laurent against their usurpers.
Forced into an uneasy alliance the two princes journey deep into Akielos, where they face their most dangerous opposition yet. But even if the fragile trust they have built survives the revelation of Damen's identity—can it stand against the Regent's final, deadly play for the throne?
La version française – Prince Captif #3 : Le Roi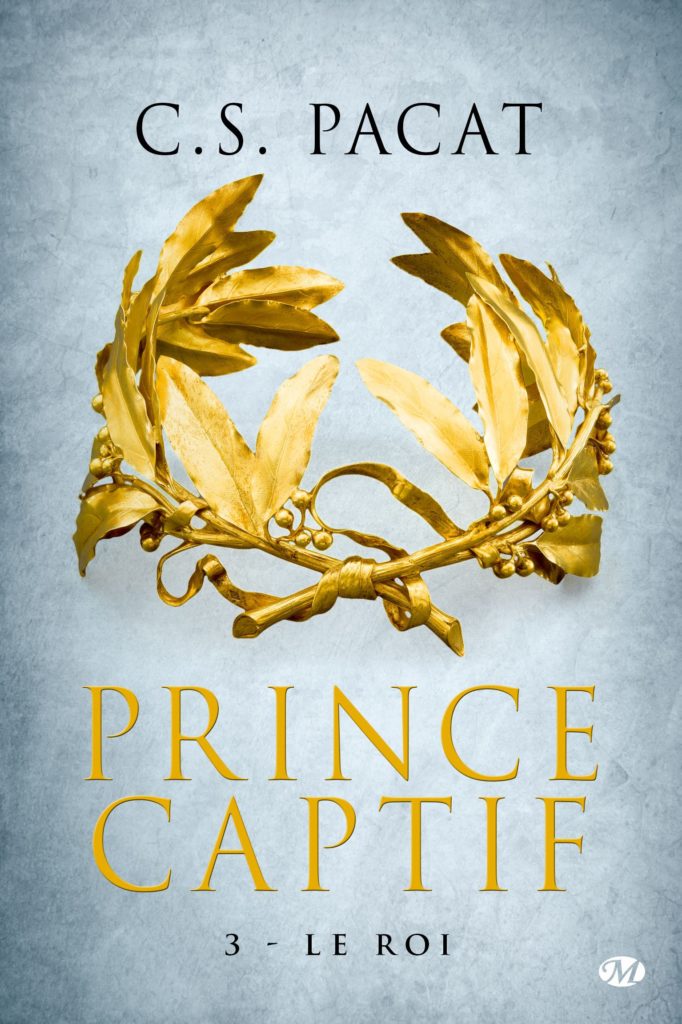 "Damianos de Akielos est revenu"
L'identité de Damen a été révélée, et il doit maintenant affronter son maître, le Prince Laurent, en tant que Damianos de Akielos, l'homme que Laurent a juré te tuer. La bataille qui s'ensuit les emmène aux confins d'Akielos, où ils vont vivre l'affrontement le plus dangereux qu'ils aient jamais connu.
Au commencement de cette bataille capitale, les futurs de deux royaumes sont en jeu. Au Sud, les forces de Kastor se rassemblent. Au Nord, les armées du Régent se mobilisent pour la guerre. Le seul espoir de Damen est de s'allier à Laurent, face à leurs usurpateurs respectifs. Mais même si la confiance fragile qu'ils ont construite survit à la révélation de l'identité de Damen, pourra-t-elle résister à l'ultime complot meurtrier du Régent pour obtenir le trône?
Mon avis
★★★★★ 5/5
3 tomes lus en 3 jours… C'est fait, on remercie le confinement… Et surtout l'auteur !
Un final en apothéose, j'avais peur en voyant le nombre de pages restantes quand j'approchais la fin du livre, je ne voulais pas le voir se terminer. J'ai téléchargé les 4 shorts stories immédiatement après avoir terminé pour pouvoir rester un peu plus dans cet univers.
Si le premier tome était bien mais difficile, le deuxième était vraiment génial avec le rapprochement qui s'opérait petit à petit entre les 2 héros. Le troisième tome est plus dans la veine du deuxième tome même si j'étais frustrée du manque d'interactions (totalement volontaire et assumé) entre les deux protagonistes sur le premier tiers du dernier tome.
On retrouve ici les jeux de stratégies du deuxième tome avec une relation plus saine et transparente des deux héros. Je ne peux pas trop en dire sans en dévoiler trop sur l'intrigue mais c'est un tome vraiment réussi. L'auteur arrive à nous surprendre avec le cheminement de ses idées, elle nous fait pressentir une chose pour en fait nous en dévoiler 10.
Encore et toujours, les personnages ne sont pas qui ils paraissent, ni au premier ni au deuxième abord. C'est assez exaltant. Mention spéciale à certains personnages secondaires qui m'ont beaucoup plus / qui ont beaucoup de potentiel : Jord, Nikandros, Charls, Pallas, Jokaste…
Bref, si vous aimez les romans de Romance Fantasy avec un petit côté Game of Thrones (même si je ne suis pas fan de GoT), foncez, ce roman devrait vous plaire !
Mais je réitère, le premier tome est vraiment écrit pour un public adulte et averti.