Sommaire :
La version originale : The Winner's Curse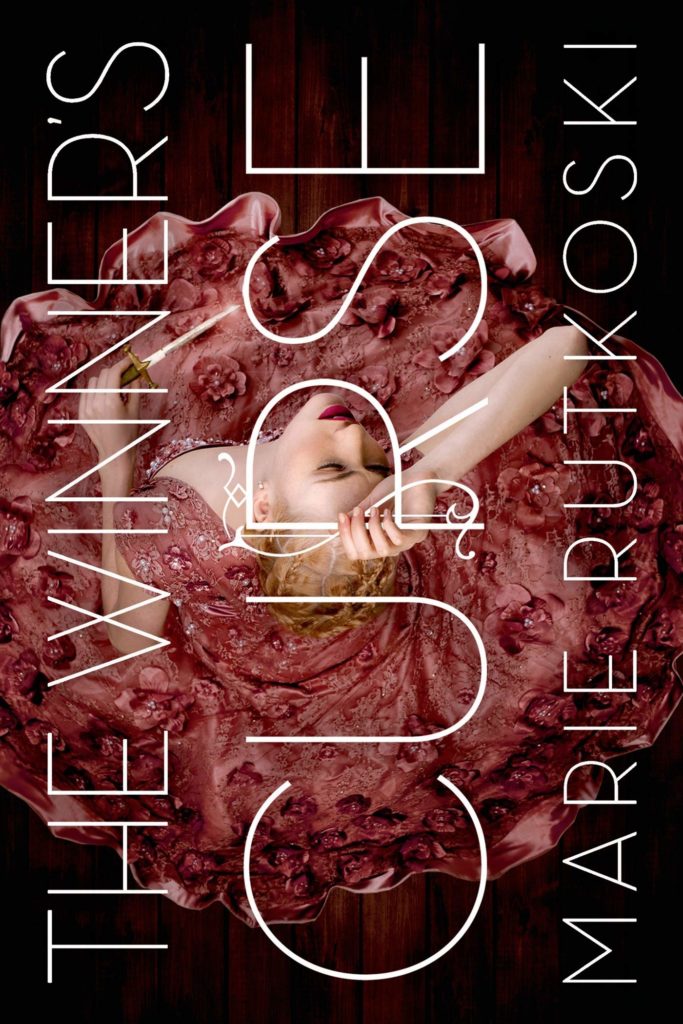 Winning what you want may cost you everything you love…
As a general's daughter in a vast empire that revels in war and enslaves those it conquers, seventeen-year-old Kestrel has two choices: she can join the military or get married. But Kestrel has other intentions.
One day, she is startled to find a kindred spirit in a young slave up for auction. Arin's eyes seem to defy everything and everyone.
Following her instinct, Kestrel buys him—with unexpected consequences. It's not long before she has to hide her growing love for Arin.
But he, too, has a secret, and Kestrel quickly learns that the price she paid for a fellow human is much higher than she ever could have imagined.
La version française : The Curse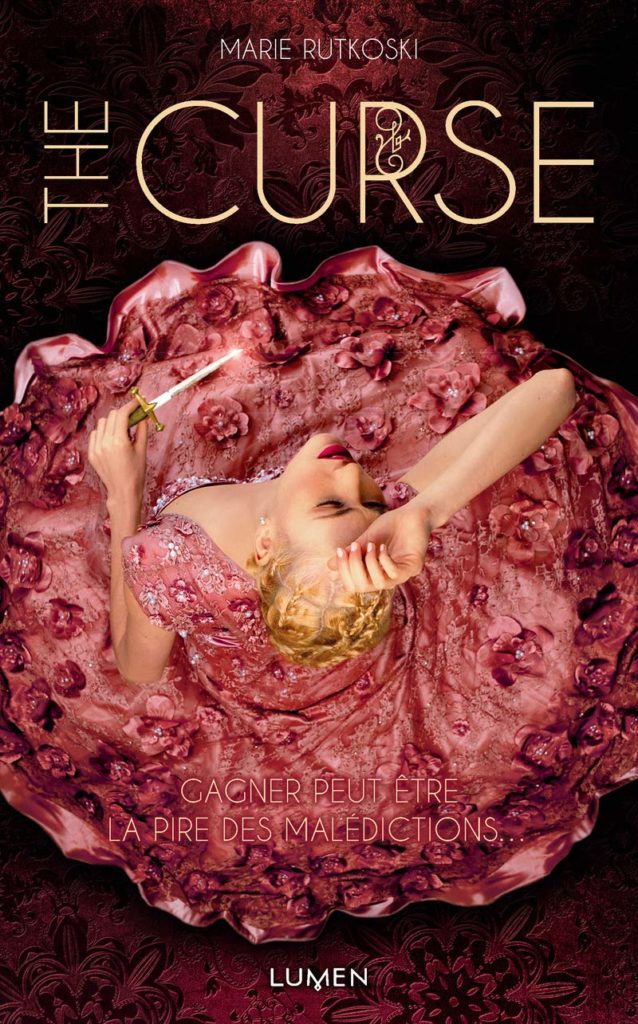 Fille du plus célèbre général d'un empire conquérant, Kestrel n'a que deux choix devant elle : s'enrôler dans l'armée ou se marier. Mais à dix-sept ans à peine, elle n'est pas prête à se fermer ainsi tous les horizons.
Un jour, au marché, elle cède à une impulsion et acquiert pour une petite fortune un esclave rebelle à qui elle espère éviter la mort. Bientôt, toute la ville ne parle plus que de son coup de folie. Kestrel vient de succomber à la " malédiction du vainqueur " : celui qui remporte une enchère achète forcément pour un prix trop élevé l'objet de sa convoitise.
Elle ignore encore qu'elle est loin, bien loin, d'avoir fini de payer son geste. Joueuse hors pair, stratège confirmée, elle a la réputation de toujours savoir quand on lui ment. Elle croit donc deviner une partie du passé tourmenté de l'esclave, Arin, et comprend qu'il n'est pas qui il paraît…
Mais ce qu'elle soupçonne n'est qu'une infime partie de la vérité, une vérité qui pourrait bien lui coûter la vie, à elle et à tout son entourage.
Gagner peut être la pire des malédictions…
Mon avis
★★★★★ 5/5
J'ai découvert ce roman un peu par hasard sans trop savoir à quoi m'attendre et j'y ai trouvé un de mes séries coups de coeur de 2019.
C'est le genre de roman Young Adult que j'adore. Une héroïne forte et indépendante, une histoire bien ficelée qui progresse lentement et de façon logique, pas de drame inutile.
J'ai vraiment beaucoup aimé le personnage de Kestrel.
Une adolescente intelligente, qui ne trouve pas sa place dans les cases qu'on lui impose, une jeune femme qui a conscience des manipulations autour d'elle mais qui ne sait pas toujours comment y faire face. En somme, un personnage très humain. Sur certains points, j'ai retrouvé dans son personnage des similitudes avec le personnage de Ivy dans the Book of Ivy.
Ce premier tome a des notes mitigées et j'ai cru voir que c'était en partie à cause de la façon dont est présenté l'esclavage. Et je peux comprendre que certains trouvent ce livre trop éloigné de la réalité d'une telle situation.
Le statut et le quotidien d'un esclave y sont plus suggérés que décrits, mais il s'agit d'un livre Young Adult. On est loin des scènes difficiles que peut contenir un roman comme Captive Prince par exemple (où certaines scènes sont vraiment compliquées à supporter).
Personnellement, j'ai trouvé que ce premier tome installait un univers assez passionnant qui laissait présager de belles choses pour la suite. Les personnages sont bien construits et attachants. Comme dans beaucoup de trilogie, ce tome est celui de la mise en place de l'univers et donc il ne s'agit pas du tome qui a le plus d'action mais je l'ai dévoré !