Sommaire :
La version originale – Hands Down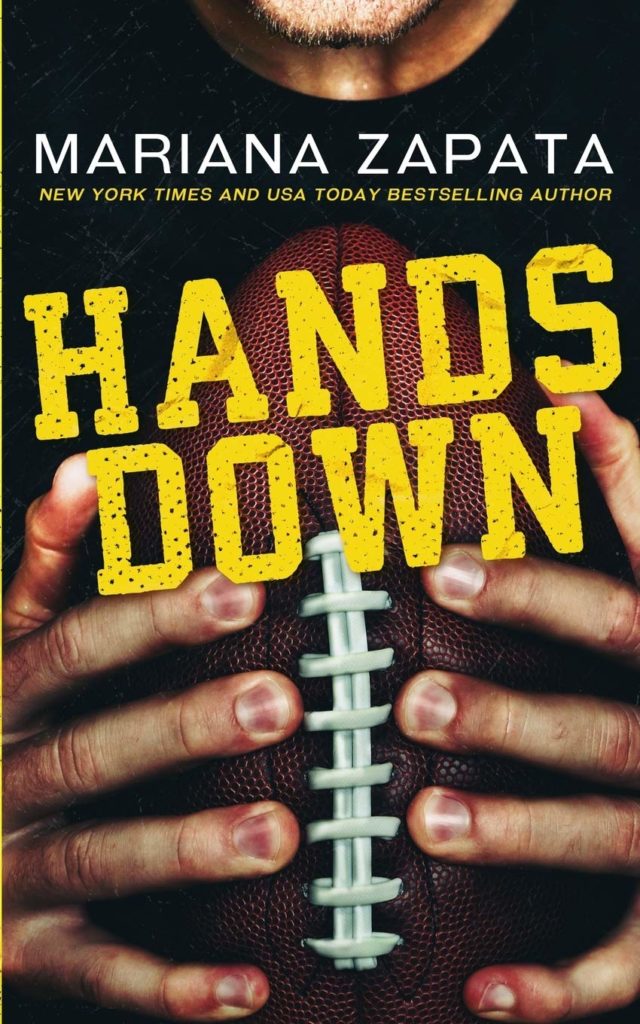 Before he was Big Texas, he was Zac the Snack Pack.
Bianca Brannen knows time–mostly–heals all wounds. Including those your once loved ones might have unintentionally given you. (Those just take longer.)
She thinks she's ready when a call has her walking back into her old friend's life. Or at least as prepared as possible to see the starting quarterback in the National Football Organization. Before the lights, the fans, and the millions, he'd been a skinny kid with a heart of gold.
Waltzing out of Zac Travis's life should be easy. Just as easy as he walked out of hers.
La version française
Ce livre n'est pas encore traduit en français.
Mon avis
★★★★ 4/5
Mariana Zapata nous emmène au coeur des retrouvailles de deux amis qui se sont perdus de vue depuis 10 ans. Ce livre est vraiment « mignon » et pas au sens péjoratif du terme bien au contraire !
Il existe une vraie complicité entre les deux personnages principaux et on se retrouve à sourire avec eux. L'alchimie entre eux est indéniable et leur relation est vraiment bien construite !
Ce roman est une petite parenthèse qui fait du bien. J'ai personnellement beaucoup apprécié le côté YouTubeuse de Bianca. Par contre, je trouvais Zac un peu benêt parfois. J'ai eu quelques petites frustrations sur la fin (je n'en dirais pas plus pour éviter le spoil) mais… La communication enfin ! 
Et encore une fois avec Mariana Zapata, on retrouve (entre autres) des personnages et/ou des lieux connus :
Aiden et Vanessa de The Wall of Winnipeg and Me (on avait connu Zac dans ce roman)
Jasmine et Ivan de From Lukov with Love
Bianca travaille pour la salle Maio House tenue jadis par le grand-père de Lenny dans The Best Thing (Lenny qui est la meilleure amie de Luna de Luna and The Lie)
Certains personnages secondaires de ce livre auraient du potentiel (coucou Amari et CJ), je me demande si elle fera de ces personnages des héros de futurs romans.
Avec tout ça, cela m'a donné envie de me replonger dans Kulti qui avait été le premier livre que j'avais lu de cette auteur et que j'avais tout simplement adoré !