Sommaire :
La trilogie "The Winner's Curse"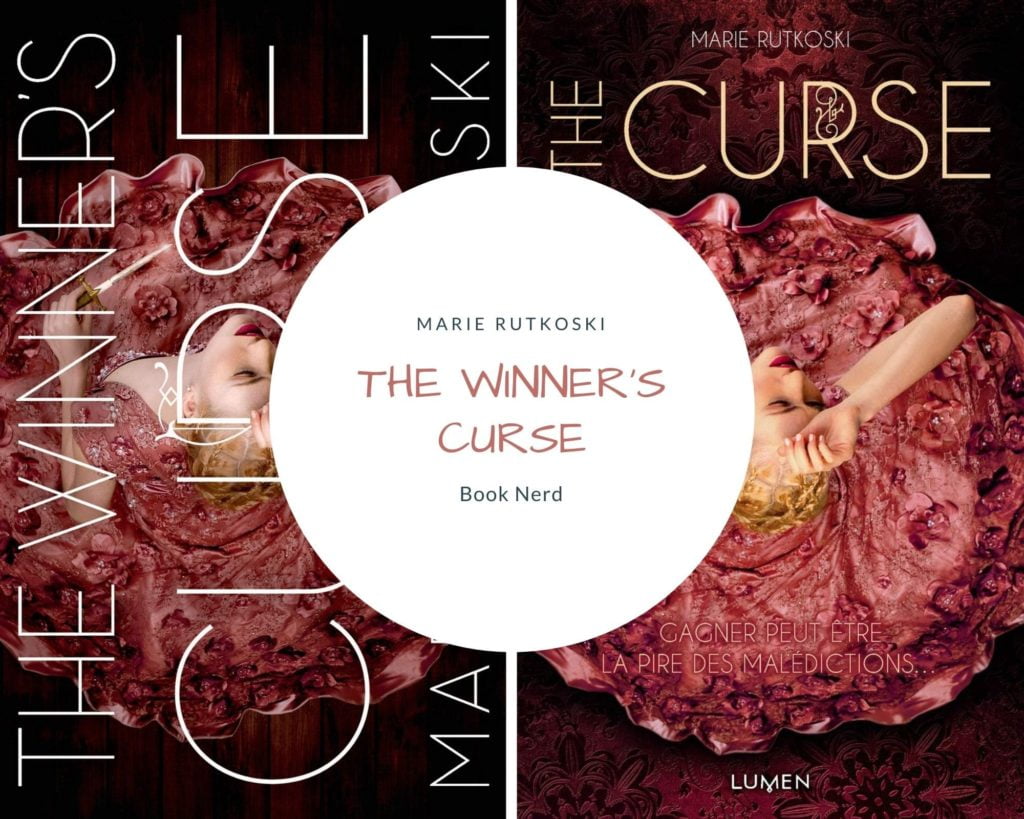 The Winner's Crime est le deuxième tome de la série The Winner's Curse. Il ne peut être lu seul. Vous pouvez dès à présent retrouver le premier tome de la série par ici :
La version originale : The Winner's Crime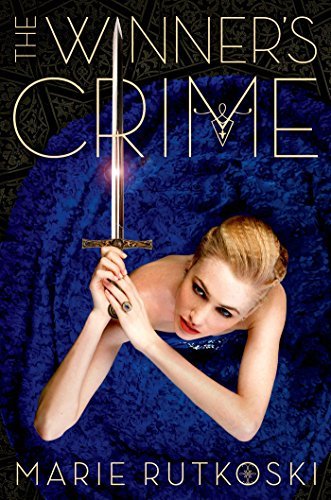 The engagement of Lady Kestrel to Valoria's crown prince means one celebration after another. But to Kestrel it means living in a cage of her own making.
As the wedding approaches, she aches to tell Arin the truth about her engagement… if she could only trust him. Yet can she even trust herself? For—unknown to Arin—Kestrel is becoming a skilled practitioner of deceit: an anonymous spy passing information to Herran, and close to uncovering a shocking secret.
As Arin enlists dangerous allies in the struggle to keep his country's freedom, he can't fight the suspicion that Kestrel knows more than she shows. In the end, it might not be a dagger in the dark that cuts him open, but the truth. And when that happens, Kestrel and Arin learn just how much their crimes will cost them.
La version française : The Crime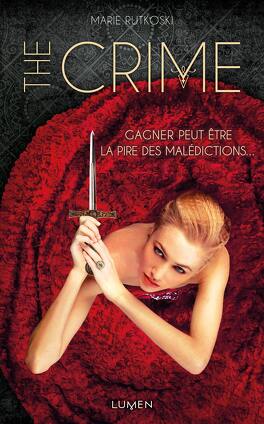 Gagner peut être la pire des malédictions…
Fille du général le plus titré de l'Empire, Kestrel a eu la faiblesse, alors qu'elle réprouve l'esclavage, d'acheter dans une vente aux enchères un jeune homme du nom d'Arin. Pire encore, elle a eu la bêtise de lui permettre de devenir son ami… et de laisser la ville entière s'en émouvoir. Elle n'a compris qu'au dernier moment son erreur, en découvrant l'impensable : espion aux ordres de son peuple oppressé, les Herranis, le jeune homme était là depuis le début pour la trahir, pour renverser le pouvoir.
À présent, tout a changé. Kestrel a été contrainte de lutter pour sa survie. Elle a vu ses amis tomber autour d'elle et a dû supporter la douleur de la trahison d'Arin – elle dont l'éducation entière lui souffle de tout faire pour se venger.
Mais, quand il a fallu choisir son camp, elle a préféré, à son tour, l'impensable : sacrifier son bonheur pour celui des Herranis, céder à un terrible chantage qui la force à tourner le dos à Arin une bonne fois pour toutes. Elle est désormais la fiancée du fils de l'Empereur. S'ouvre, à la cour, un terrible jeu d'échec où Kestrel doit mentir à tout le monde, depuis le monarque – un homme sans pitié qui se délecte de la souffrance d'autrui – jusqu'à Arin lui-même, en passant par la masse des courtisans qui n'espèrent que sa chute.
Mon avis
★★★★★ 5/5
Je l'ai déjà dit à plusieurs reprises mais j'ai toujours peur du deuxième tome lorsque je lis une trilogie. Il y a toujours le risque du tome "passe-plat", celui qui fait le lien entre le premier et le dernier sans apporter une vraie valeur ajoutée à l'histoire. Pour faire simple, les tomes 2 sont souvent les tomes qui ont le plus de longueur. Et bien là, ça n'a pas été le cas bien au contraire !
Ce que j'aime particulièrement avec cette série, c'est la logique dans les choix et la psychologie des personnages. Alors oui, on n'échappe pas à la séparation des deux personnages dans ce deuxième tome, un schéma classique dans les trilogies. Mais cette séparation paraît cohérente et surtout indispensable pour que les deux personnages principaux puissent faire le tri dans leurs émotions après la fin du premier tome.
J'ai adoré les évolutions des deux personnages, leurs choix, le fait qu'ils n'arrivent pas à rester loin l'un de l'autre. Ils ont cette alchimie qui fonctionne à merveille. J'ai aussi aimé le fait que l'auteur fasse l'effort de les faire évoluer dans un monde qui n'est pas manichéen. Que ce soit côté Arin ou côté Kestrel, il y a des gentils, des méchants, un mix des deux, des personnages qui ont des raisons de faire ce qu'ils font.
Même en tant que lecteur, on se pose des questions sur les motivations des uns et des autres, on comprend le manque de confiance dont font preuve Arin et Kestrel et la solitude qui en résulte.
Après avoir lu cette trilogie, je me suis posée la question des éléments qui auraient pu être différents et vraiment je trouve que l'auteur a très bien organisé et construit son histoire. Toute la frustration, l'excitation, la colère que l'on peut ressortir est volontaire et pertinente. J'ai enchaîné sans attendre sur le troisième et dernier tome !