Sommaire :
---
⚠️ Attention, ce roman est le tome 3 de la saga Shadow and Bone, si vous n'avez pas encore lu les premiers tomes, il y a un risque de spoilers. Pour en savoir plus sur les tomes 1 et 2, rendez-vous par ici :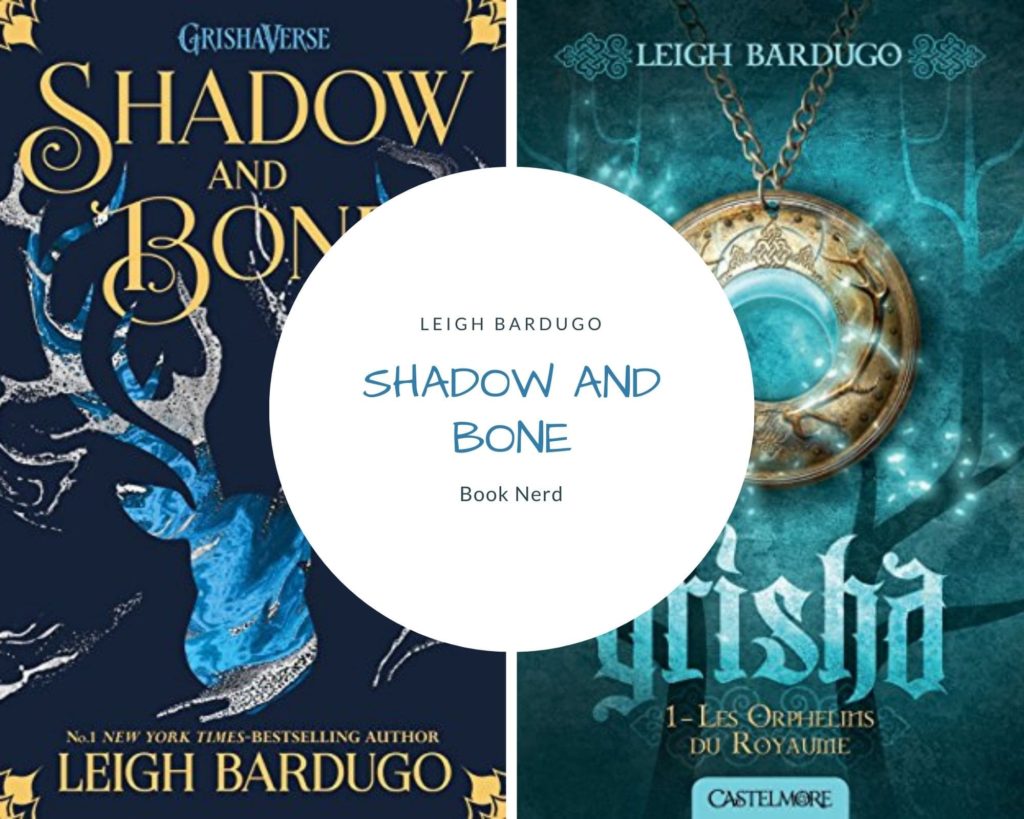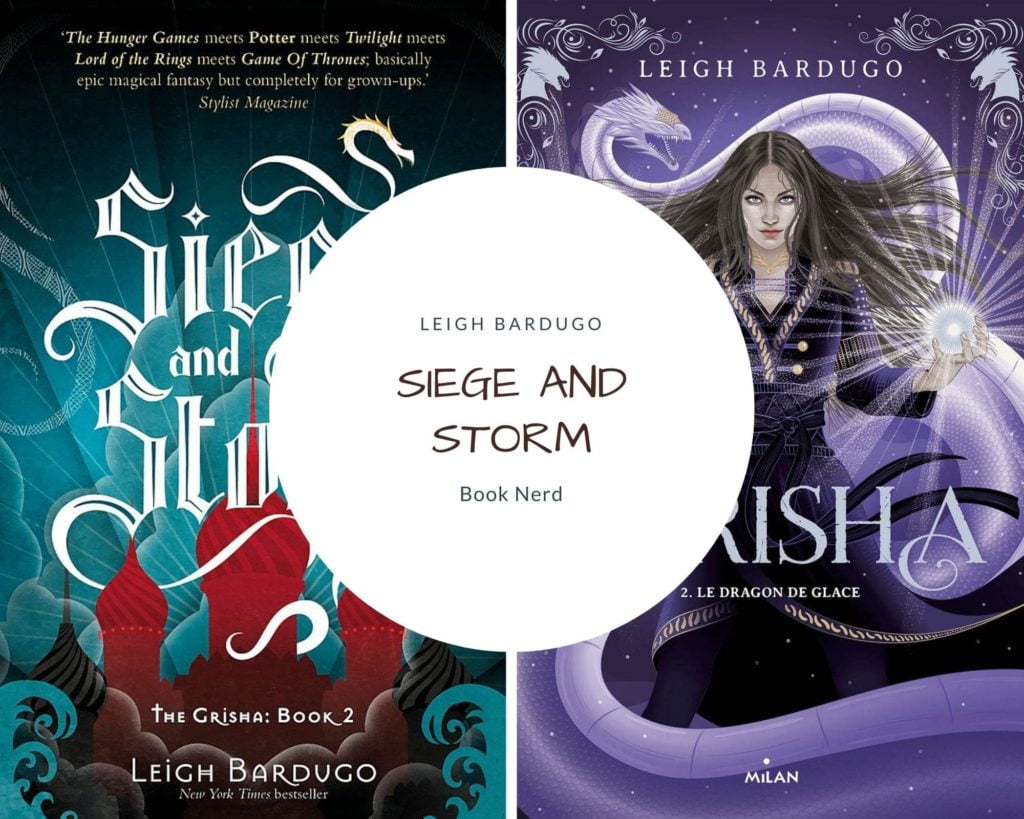 ---
La version originale : Ruin and Rising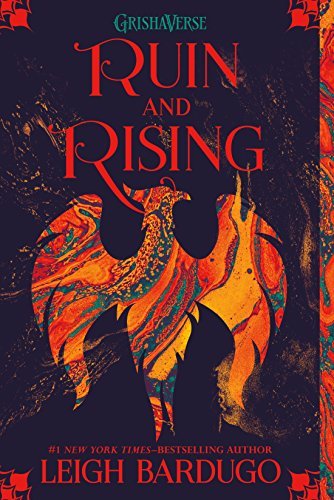 The capital has fallen.
The Darkling rules Ravka from his shadow throne.
Now the nation's fate rests with a broken Sun Summoner, a disgraced tracker, and the shattered remnants of a once-great magical army.
Deep in an ancient network of tunnels and caverns, a weakened Alina must submit to the dubious protection of the Apparat and the zealots who worship her as a Saint. Yet her plans lie elsewhere, with the hunt for the elusive firebird and the hope that an outlaw prince still survives.
Alina will have to forge new alliances and put aside old rivalries as she and Mal race to find the last of Morozova's amplifiers. But as she begins to unravel the Darkling's secrets, she reveals a past that will forever alter her understanding of the bond they share and the power she wields. The firebird is the one thing that stands between Ravka and destruction—and claiming it could cost Alina the very future she's fighting for.
La version française : L'oiseau de feu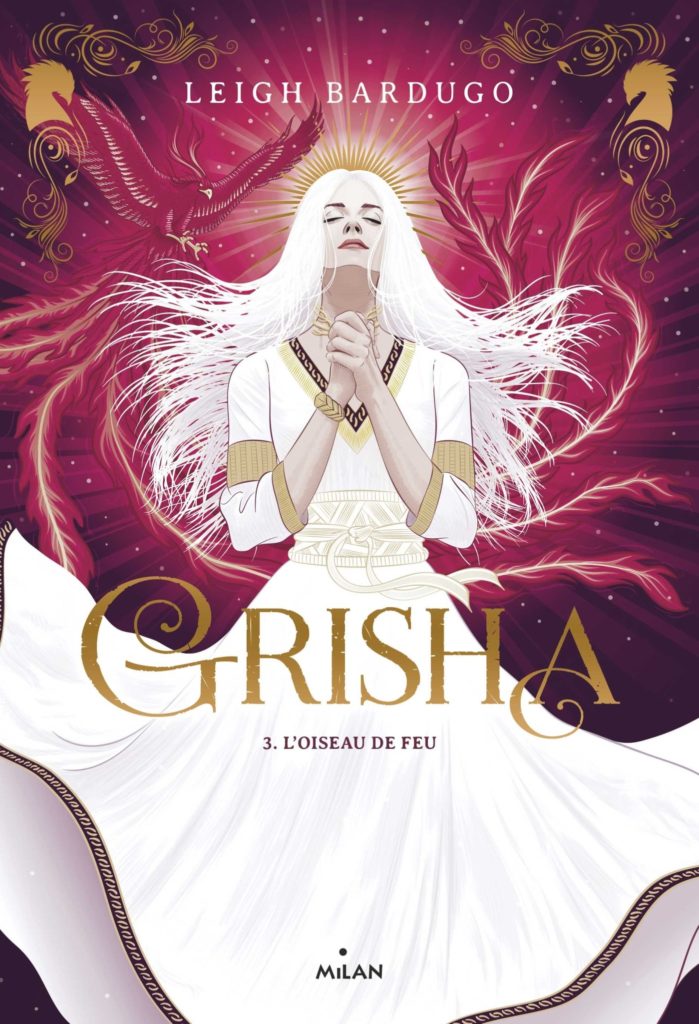 MANIPULATION. PARJURE. TRAQUE.
Un royaume au bord du chaos.
Un tyran sur un trône d'ombre.
Une sainte sans pouvoirs.
Sans alliés. Sans armée.
Le combat final de la lumière contre les ténèbres.
AMOUR. LOYAUTÉ. DÉLIVRANCE.
Le salut de Ravka mérite-t-il tous les sacrifices ?
Seule l'Invocatrice de lumière en décidera.
Mon avis
★★★ 3/5
Cet article a été une des reviews les plus compliquées que j'ai eu à rédiger pour la simple et bonne raison que j'ai mis plusieurs mois à terminer les 40 dernières pages du livre.
La première moitié du livre passe relativement vite puis c'est une succession de scènes d'actions un peu trop sorties de nul part pour moi.
Alina n'est clairement pas le personnage le plus attachant de cette série (par contre Nikolai 😉) même si j'apprécie son côté sarcastique. J'ai parfois l'impression qu'elle a des pouvoirs très limités. Au final, j'ai la sensation qu'elle se sert uniquement du Cut et fait de la lumière. C'est un peu dommage de clamer haut et fort qu'elle est la Grisha la plus puissante quand elle ne fait pas grand chose au coeur de l'action si ce n'est trouver un moyen de fuir une bataille.
C'est un éternel recommencement. Chaque bataille, le scénario se répète : on la protège puis elle fuit et perd beaucoup de personnes. Je trouve qu'il y a quand même un petit syndrome de l'imposteur avec Alina… Il faut montrer au lecteur qu'elle est véritablement forte, ce n'est pas parce qu'on dit que quelqu'un est puissant qu'il l'est aux yeux du lecteur. Ici, hormis un pouvoir unique, je ne vois pas où se trouve sa « puissance »… Qui plus est, elle reste plutôt naïve et assez influençable. Vous l'aurez compris, j'ai un peu de mal avec cette héroïne.
En définitif, j'ai l'impression qu'en écrivant Shadow and Bone, Leigh Bardugo s'est un peu lassée de ses personnages, à l'exception de Nikolaï et Zoya qu'on va retrouver dans King of Scars (enfin je pense, je ne l'ai pas encore lu, mais la série est dans ma PAL).
Je trouve que la série finit un peu à plat. J'avais un peu le sentiment d'avoir passé trois tomes à anticiper une bataille d'exception tout ça pour un final qui tient en 20 pages. Il m'a fallu plusieurs mois pour finir les 40 pages restantes, c'est la sortie de la série Netflix qui m'a motivée à terminer. J'ai quand même apprécié le petit retournement de situation dans la bataille finale, je ne m'y attendais pas. Mais est-ce que c'est suffisant pour rattraper un 2° tome très vide et un 3° très irrégulier ? Je ne suis pas convaincue…
Ce n'est pas une lecture difficile car l'auteur a une belle plume mais clairement, Shadow and Bone tombe dans le piège des trilogies avec un deuxième tome très vide et des gros soucis de rythme dans le 2° et le 3° tome. C'est dommage, il y avait beaucoup de potentiel dans cette série.
Que lire après Shadow and Bone ?
L'univers Grishaverse créé par Leigh Bardugo compte (pour le moment) 3 sagas :
Shadow and Bone
Six of Crows (clairement mon plus gros coup de coeur de 2020 – Oui je n'étais pas en avance)
King of Scars (ils sont téléchargés et dans la pile à lire, les articles ne devraient pas tarder)
---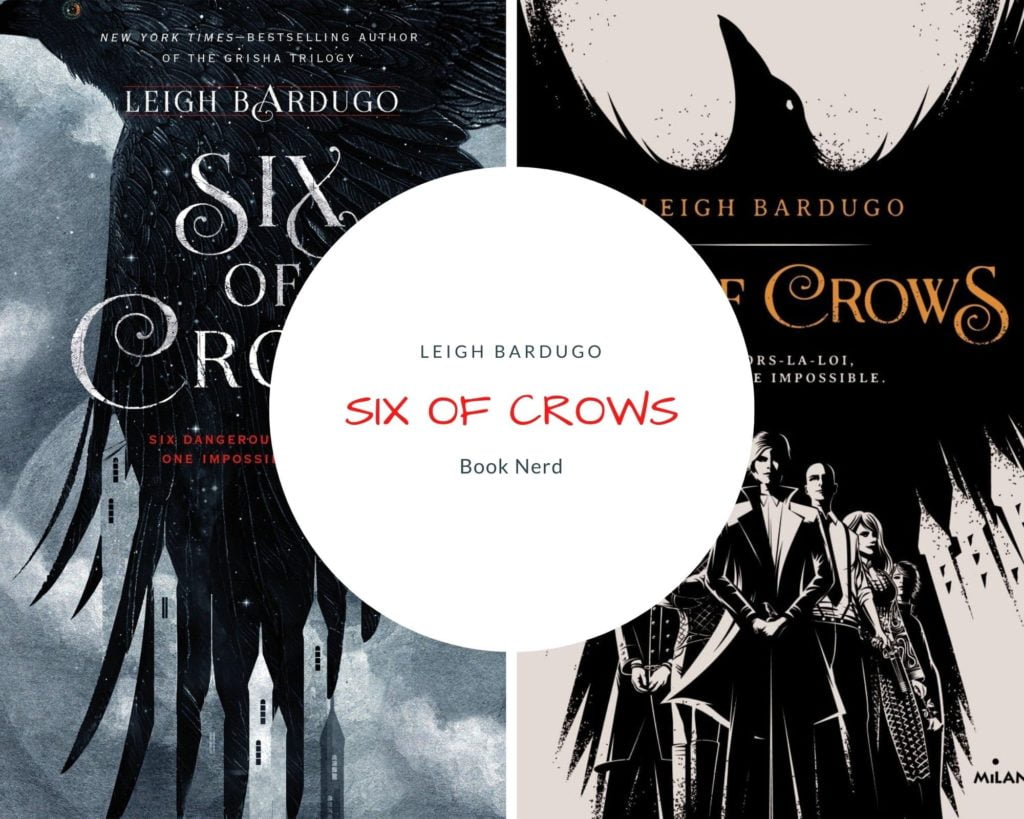 Après avoir terminé Ruin and Rising, je vous invite à découvrir Six of Crows